The bathroom might be the smallest room in your house but man-oh-man can it be wasteful! I've rounded up my best tips for you to create a more eco-friendly bathroom.
The sheer amount of products that existed in my bathroom cabinets, under the sink, and in the shower, would shock you, and that doesn't even account for my vanity!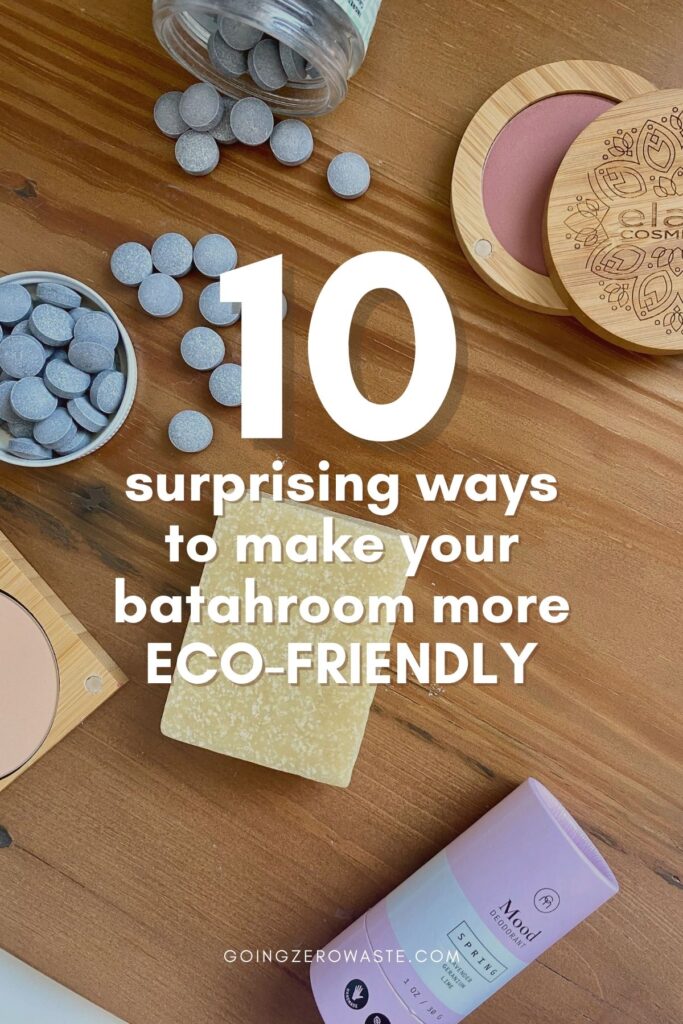 This post was sponsored by Elate Cosmetics. All thoughts and opinions are my own for more information please see my disclosure policy.

I'm excited to be teaming up with Elate Cosmetics for the launch of their new Ethical Marketplace.
Now, Elate Cosmetics is known for their gorgeously packaged, refillable, and low waste makeup, but they've recently expanded into an ethical market place to service most of your bathroom needs.
Elate Cosmetics focuses on high-quality products from sustainable ingredients that are ethically-sourced and sold in sustainable, low waste packaging. Plus, everything is vegan and cruelty-free.
Without further ado, here are 10 SUPRISING ways I've been able to reduce my waste the bathroom beyond just using what you have.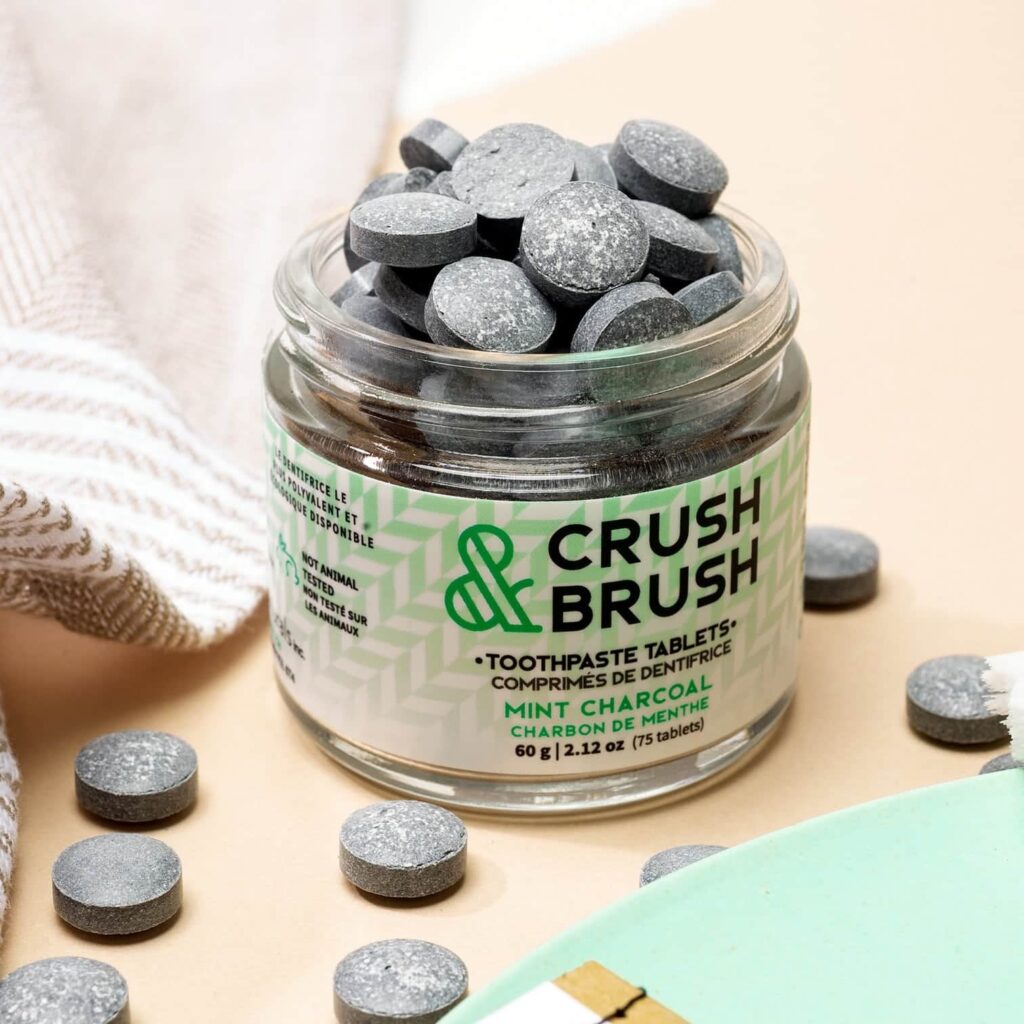 1. think beyond the tube:
How has no one invented an easy to recycle toothpaste tube. I mean… really? How is this not a thing yet. Inventors. Get ON IT.
Thankfully, there is a very beautiful alternative… toothpaste tablets. Now, this is a bit different than a paste – it's a solid.
This concept might seem a bit foreign, but they're super easy to use.
Take a tab, you can use half or use the whole thing, bite down, and brush with a damp toothbrush.
It's similar to toothpowder, but without all the mess. Plus, these tablets from Nelson Naturals produce a nice foam which resembles a traditional toothbrushing experience.
Nelson Naturals has been plastic free since 2012 so they've been able to divert millions of plastic toothpaste tubes from entering our oceans and landfills!
Nelson Natural is also ethically-sourced and created as well as vegan and cruelty free.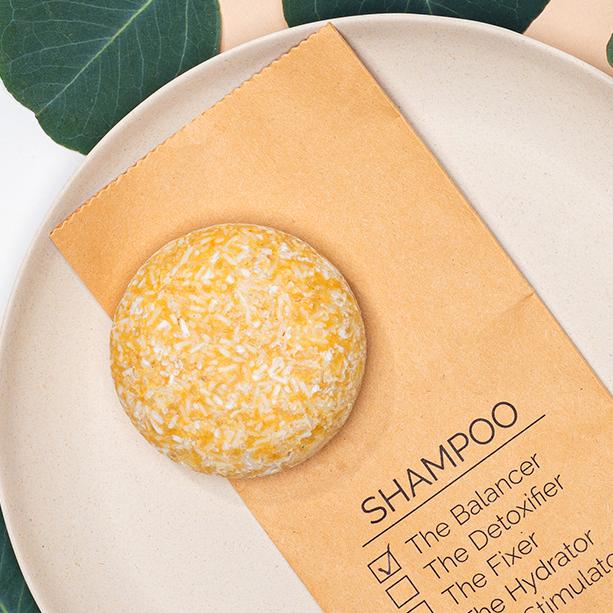 2. ditch the bottles:
Did you know the number one ingredient you pay for in things like shampoo and body wash is water? And, why pay for water (and ship it across the country) when you can just add water at home?
Without the addition of water, you're able to also ditch the plastic bottle. Talk about a win-win.
Now, you already know that one of my favorite zero waste swaps is the simple and humble bar of soap.
But, it's time to think beyond the soap. Did you know shampoo and conditioner come in bar form too?
The Elate Ethical Marketplace has a several to choose from whether you need something for oily hair, normal hair or dry hair.
Their shampoo bars come from Unwrapped Life. They're a vegan, low-waste, and cruelty-free brand offers shampoo, conditioner, and, of course, my fav – soap.
RELATED: 20 Organic Zero Waste Skin Care Brands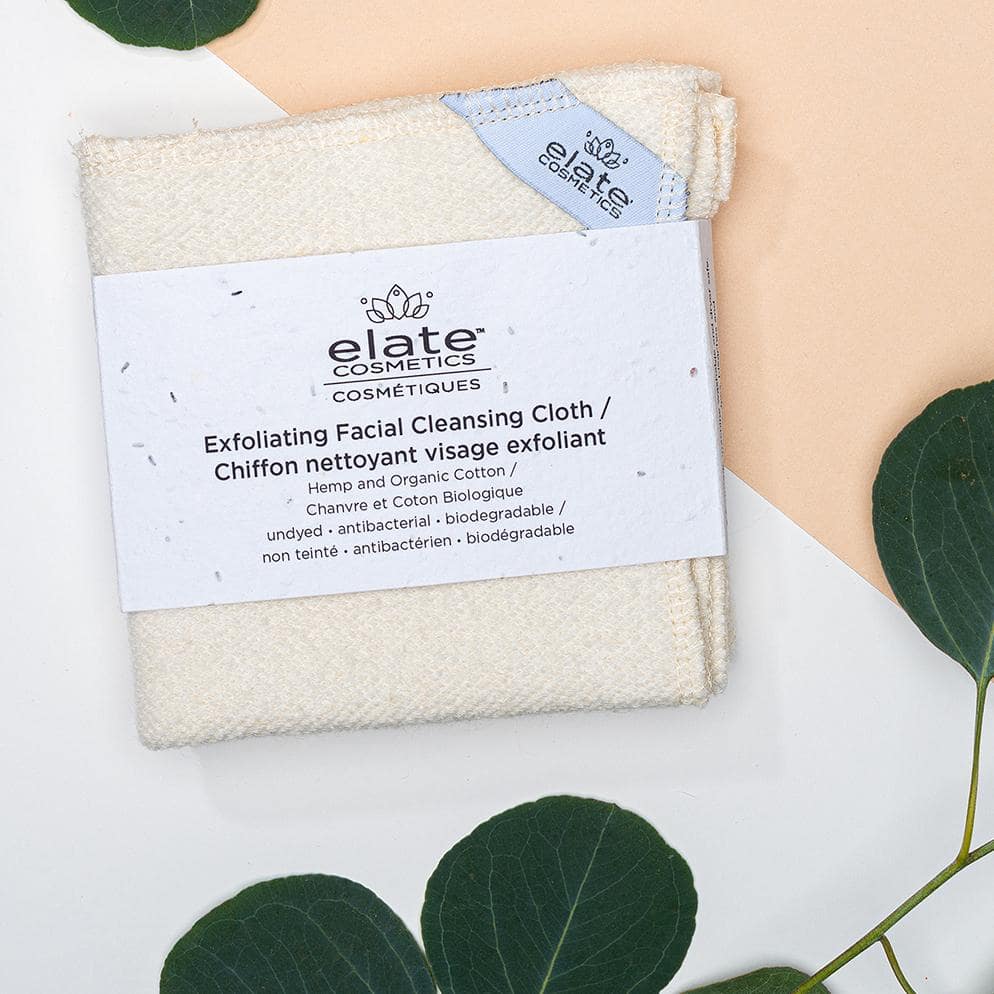 3. scrub a dub-dub:
I've been really enjoying putting my makeup on in the morning. Which is surprising because… I'm not going anywhere.
I guess after sheltering in place for so many months, I decided that I want to dress up for myself. I've been having a lot of fun getting dressed and putting on a nice lipstick.
I'm not one to go for elaborate makeup routines so I've just washed my face at night without *removing my makeup*, but now after a particularly extravagant day of makeup I understand the need for makeup wipes.
Don't worry, no single-use disposables have been used.
Elate Cosmetics offers make-up remover pads made from bamboo and organic cotton.
If you're looking for something for your body they also offer exfoliating cloths made from a combination of hemp and organic cotton.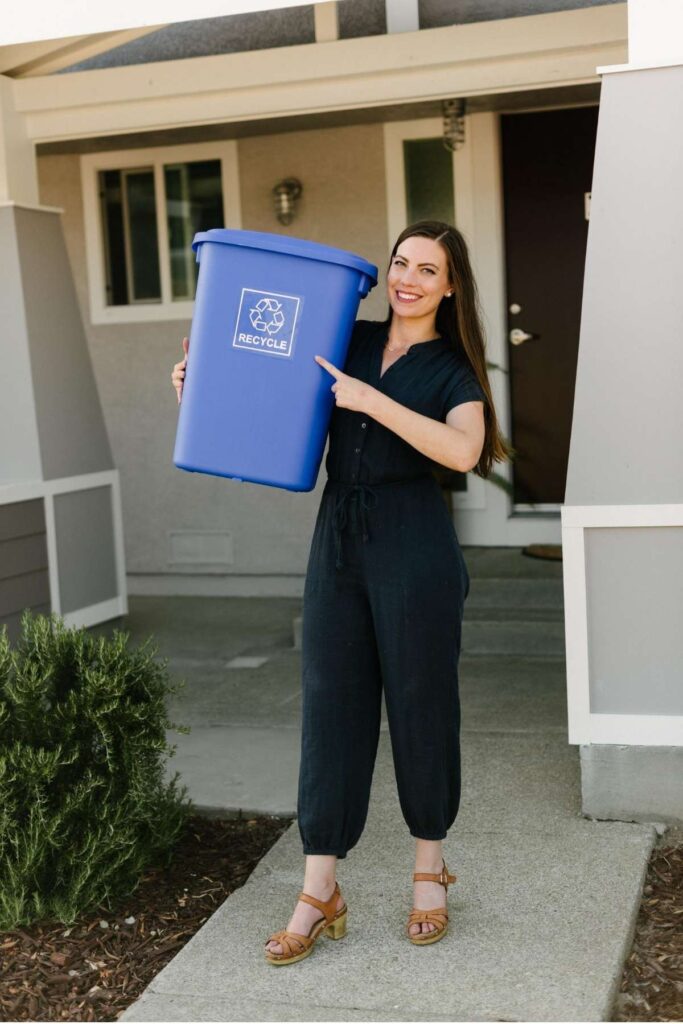 4. recycle baby:
According to Recycle Now 90% of packaging is recycled in our kitchens, but only 50% is being recycled in the bathroom.
Since there's not a separate recycle bin many of the products we use COULD be recycled, but don't even make it to the curbside bin.
You can either get a separate bin for the perfect eco-friendly bathroom or just make sure you're recycling your toilet paper cores and shampoo bottles.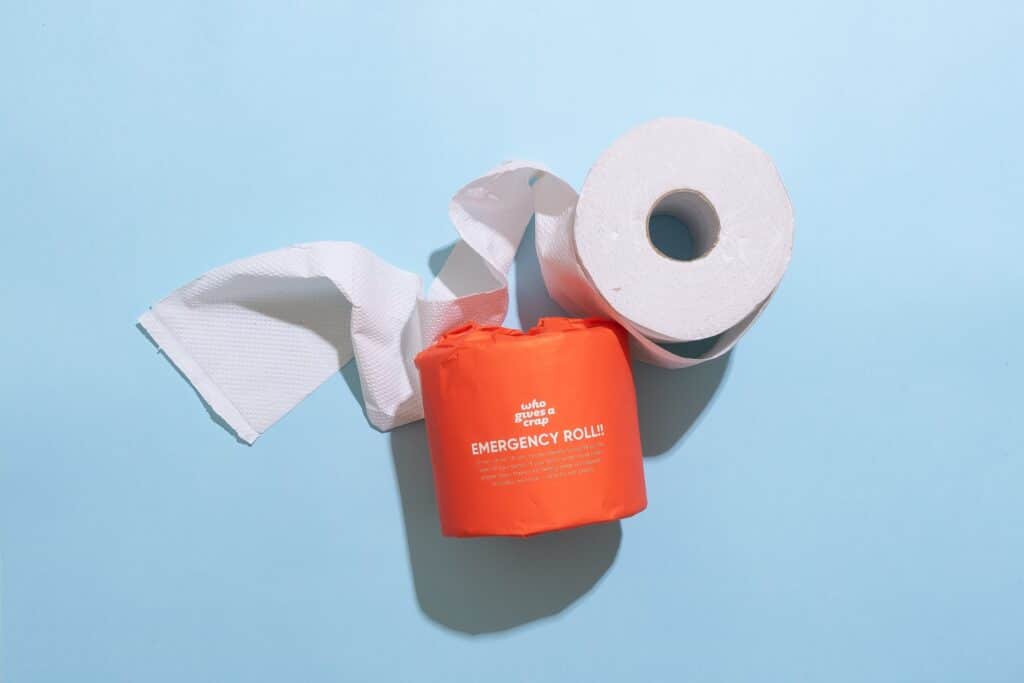 Elate Cosmetics is offering 15% off for all GZW readers until September, 12th when you use the code 'GOINGZEROWASTE15' so you can have an eco-friendly bathroom too.
5. use less toilet paper:
Speaking of toilet paper, you KNOW I love my bidet attachment.
But, did you know according to the National Resources Defense Council (source) Americans use almost 3 rolls of toilet paper a WEEK!
Save some trees and money! We've used both a Brondell and a Tushy and they work great.
For more information on bidets check out this post Everything You Need to Know About Bidets.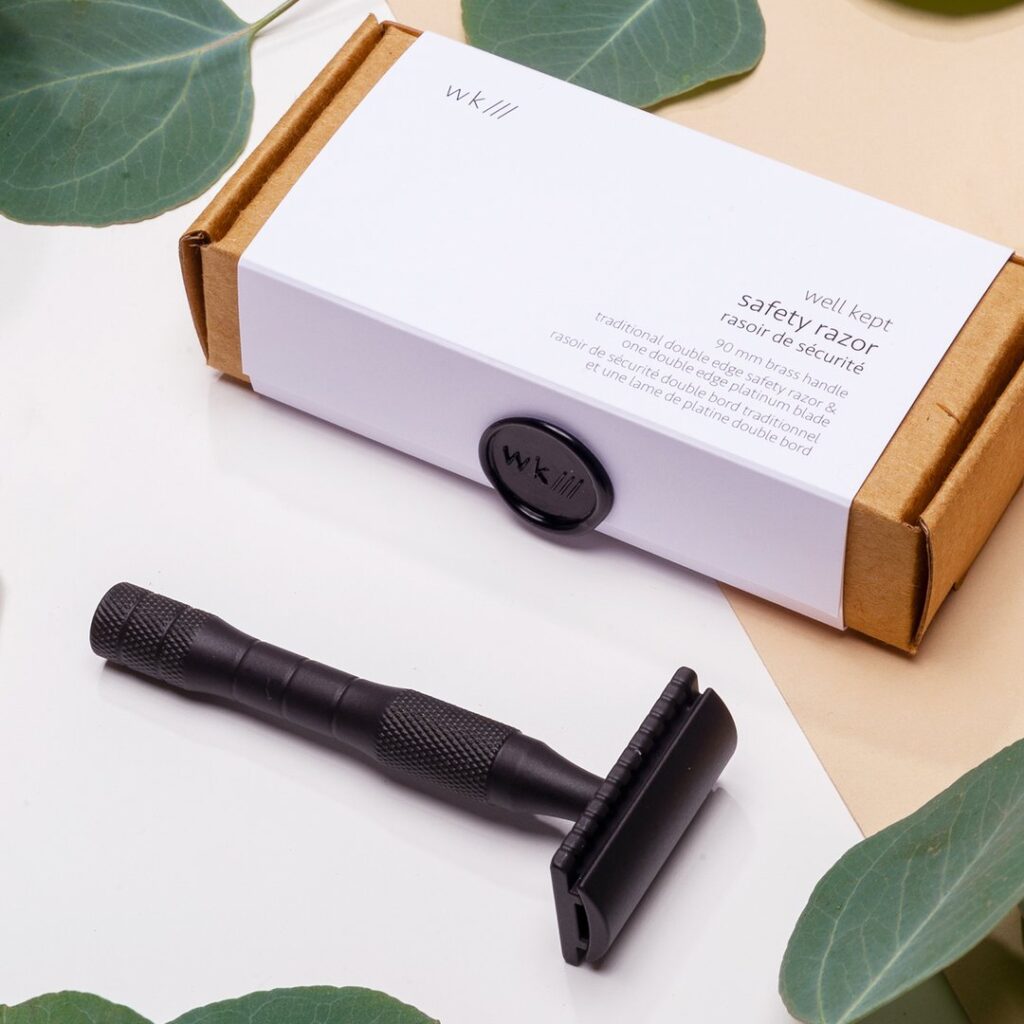 6. get a clean shave:
The EPA estimates 2 billion razors are thrown away each year, and they're practically impossible to recycle.
If you want to save a bunch of trash and some serious cash, I highly recommend switching to one of my favorite eco-friendly bathroom swaps – the safety razor.
This safety razor from Elate Ethical Marketplace is powder coated solid brass so it's going to last you a lifetime!
I go through a blade about every six weeks so with a pack of 20 only costing $14 you're going to be saving a bunch of money.
Plus the refills come in a really cute stitched up paper envelope that you can compost.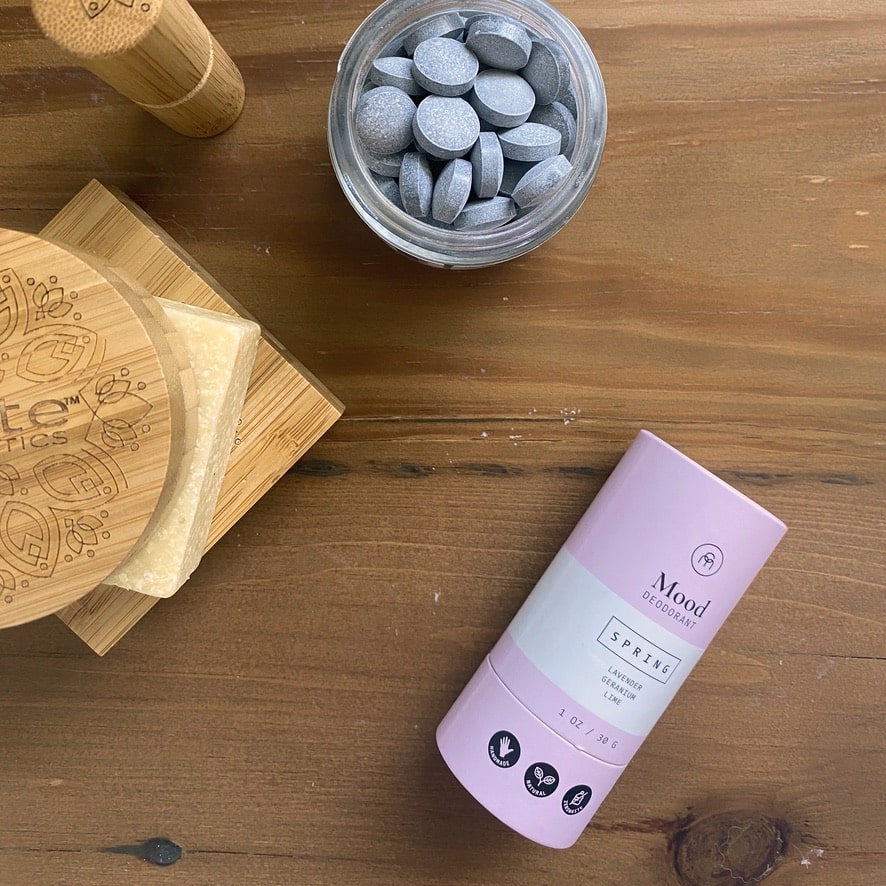 7. to stay fresh:
We finally found a solution to the toothpaste tube, but what about deodorant tubes?
To be honest, I am not a huge fan of putting my fingers into a jar of deodorant. It always gets up my finger nails and I can't stand it.
Thankfully, there's finally a solution. The geniuses at Coconut Matters have created Mood Natural Deodorant have created a fully compostable deodorant tube made with food-grade wax paper!
You push the deodorant up from the bottom of the tube just like any deodorant you'd buy from the store.
Their deodorant comes in three different scents spring, bliss, and coconut. I have spring and can attest that it smells fresh.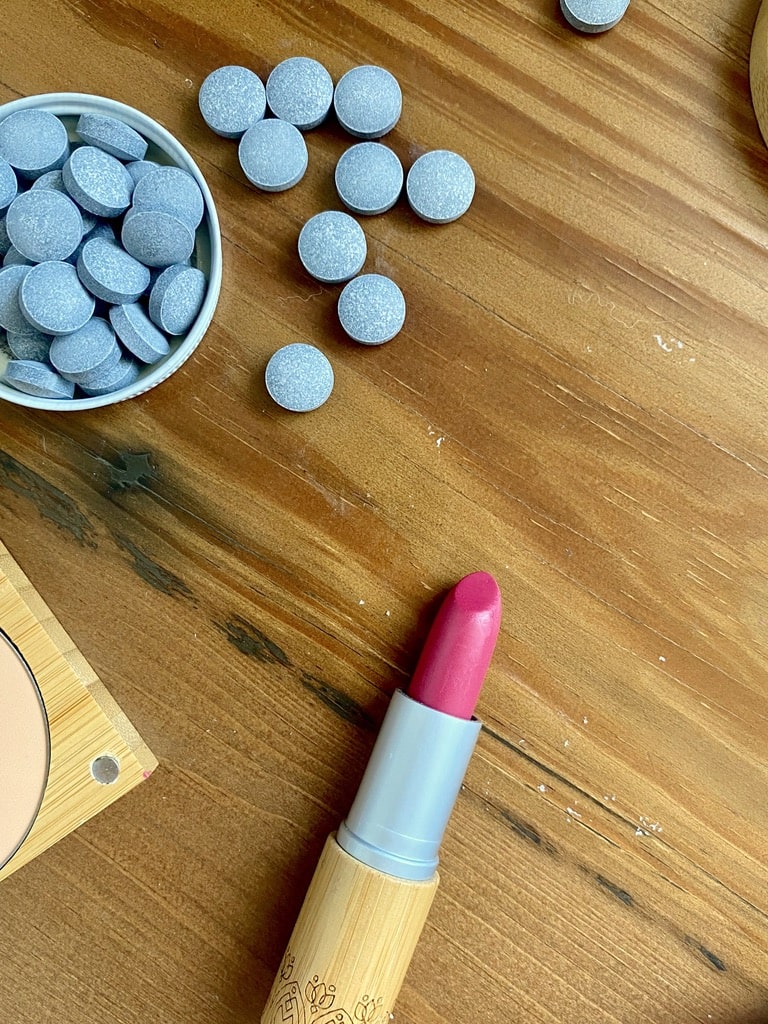 8. a bold lip:
My affinity for lipstick has blossomed this year. Seriously I don't know if there's anything I love more than a bold lip.
The main driving force in this is getting ready for zoom meetings in 5 minutes. All I do is brush my hair, put on my tinted sunscreen, add a bold lip and I look alert, awake and put together with minimal effort.
Elate Cosmetics offers lipstick in a gorgeous compostable bamboo casing, that easily glide on. Their colors layer perfectly and leave your lips feeling incredibly nourished.
Now, I'm a berry girl myself, but decided to be a bit bold and order a springy pink. I was not disappointed with this youthful color!
9. choose to refill:
Elate Cosmetics has been on the forefront of sustainable packaging in the beauty industry.
They were one of the first to pioneer refillable make up which significantly reduces overall packaging and resource consumption of a product.
See if there are any refill options available near you for personal care products or support businesses who're reducing their packaging waste by supporting refills!
Their refills come in recyclable aluminum pans and are packaged in plantable seed paper envelopes!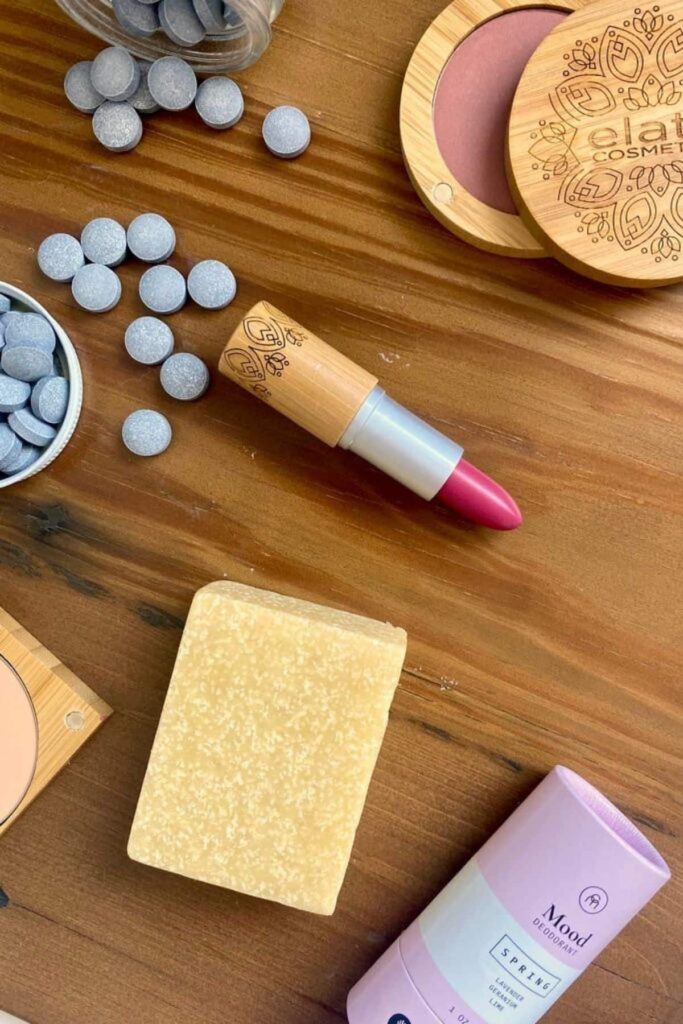 10. one-in-one out:
I spent years whittling down my bathroom products and trying to go through the 25 jars of face masks and makeup pallets I BARELY used.
So, one of the best ways for me to reduce my waste and create a truly eco-friendly bathroom is to simply implement a one-in-one-out rule. The way this works, I can't actually bring a new product into my home until I run out of an old product.
This habit works incredibly well for me, because I tend to buy *more than one replacement*. I also buy the replacement when I'm a little over half-way through a product because I'm terrified of running out.
I blame this on my recurring nightmare of getting ready to go to a big televised interview and then realizing I'm out of shampoo. So, I have to show up to the interview looking terrible.
This fear-based habit lead to a lot of excess products. While I'm sure this doesn't happen to everyone, having had four female roommates, I can attest I was not the only one.
If you're looking for more tips on implementing the practice of waiting or delayed gratification check out my post Why I Wait 30 Days Before Making a Purchase. I ran a whole minimalism series to help others really think through their purchases.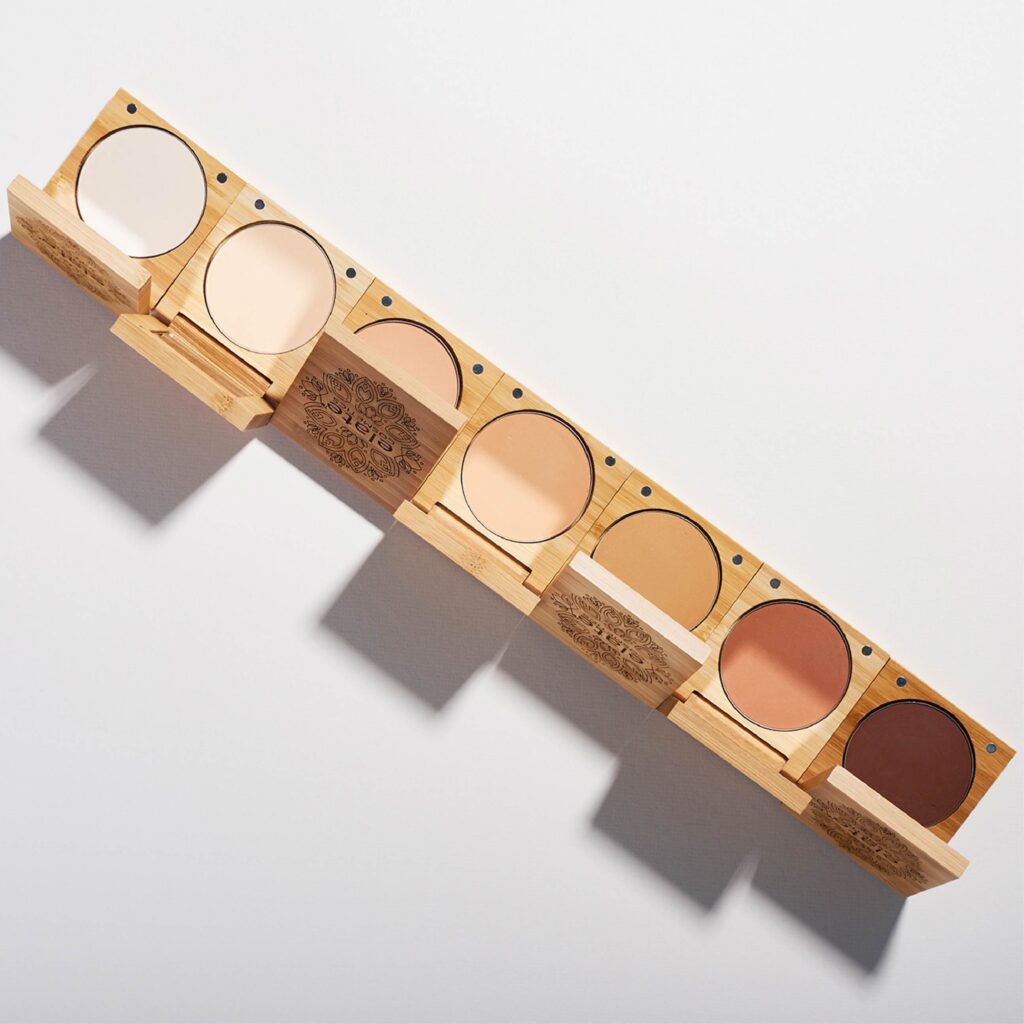 I want to give a big shoutout and thank you to my friends at Elate Cosmetics for sending me a few goodies from their Ethical Marketplace place to try.
Be sure to check out their offerings because they're offering 15% off for all GZW readers until September, 12th if you use the code 'GOINGZEROWASTE15' at check out!
Are there any surprising ways you've reduced waste in your eco-friendly bathroom?
The post 10 Surprising Ways to Have an Eco-Friendly Bathroom appeared first on Going Zero Waste.