Face masks are 2020s must have accessory. Justin and I were pretty lucky to have two reusable faces masks inside our eco-friendly emergency kit.
Unfortunately… we lost both of them in the move. I wanted to order a few to have on hand because I think it would be best to rotate when washing.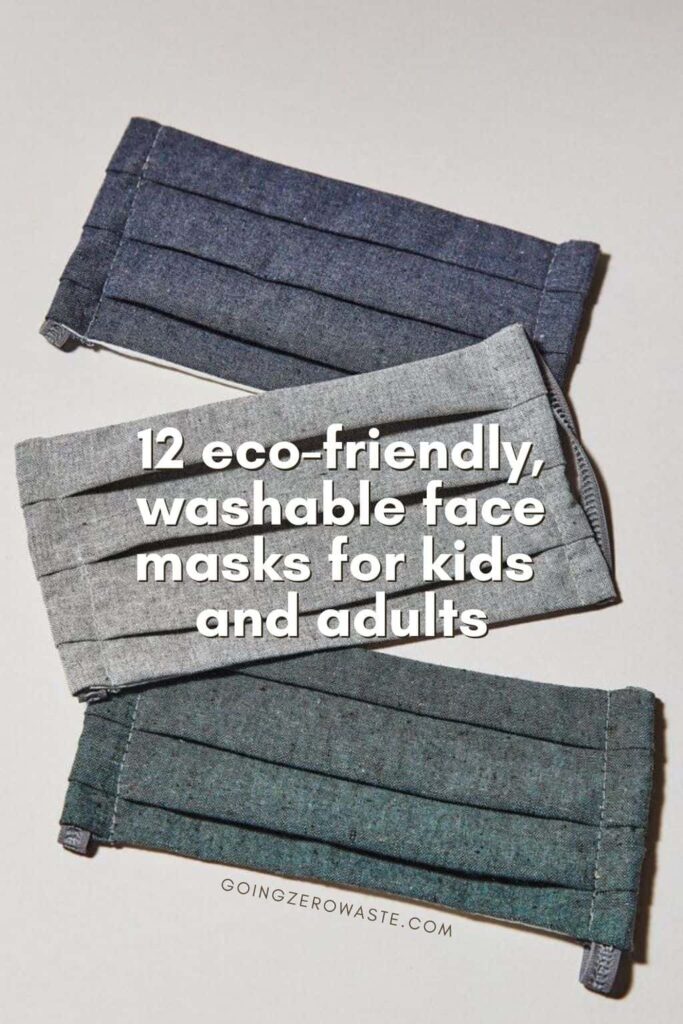 With my purchase, I wanted to support eco-friendly textiles and ethical business practices.

If you aren't familiar with the Problem with Fast Fashion, I wrote a whole blog post going over why I try to support sustainable and ethical retailers.
I was shocked to find A LOT of masks available from some of my favorite sustainable fashion brands, and I wanted to round those up for you in case you need an extra mask too.
why reusable face masks?
I read a lot of news – probably too much news, and I've been very fascinated by many of the studies done on mask efficacy.
When most states were just opening up, masks were billed as a way to protect others from your droplets and slowing the spread.
But, a new study just came out that found that face coverings also significantly lowered the mask wearers chance of catching the virus by 65% and decreased the severity of the case. (source)
However, mask wearing is just one important piece of the puzzle. It's also important to social distance and wash your hands. For all of the most up-to-date news and advice, make sure you head to the CDC website.
eco-friendly, organic and REUSABLE face masks:
My website specifically focuses on how to live a more eco-friendly life, reduce single-use plastics and trash.
I know that I am definitely making a lot more trash these days thanks to a lot of my groceries coming in plastic.
However, one place I can reduce a lot of waste is by choosing a reusable cloth mask!
This is not only better for the environment, it also frees up the single-use PPE masks for the doctors, nurses, and medical professionals or patients with certain medical conditions that really need them.
The French non-profit Opération Mer Propre, who does a lot of beach clean ups along the Côte d'Azur has been finding and alarming number of disposable masks and gloves a few of which are pictured below.
The statement, "More masks than jelly fish," has been thrown around quite a bit. I'm not sure if that statement is factual, but it does have a nice ring to it. (source)
So, if you're in a position to choose a reusable cloth mask, I hope that you will!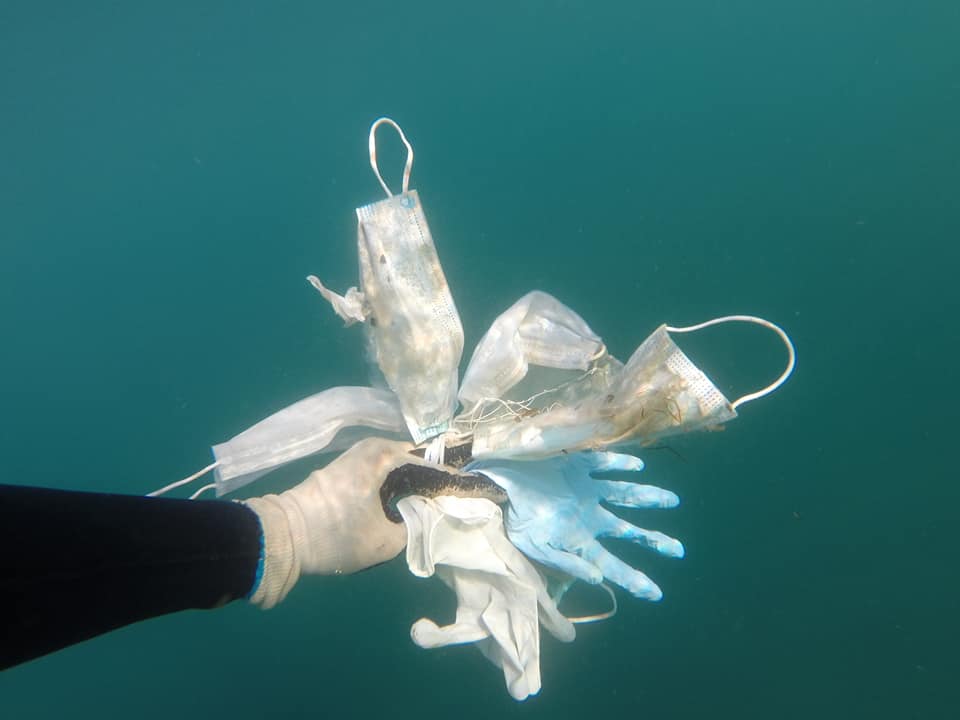 reusable face mask best practices:
Opt for a double layered mask or one with a filter
Try not to touch your mask or fiddle with it while you're out. The less you touch your mask and face the better.
Try to avoid touching your mask on the inside.
Wash your hands before and after you remove or put on your face mask.
Make sure you're washing your masks! Wash your masks with hot water in the washing machine.
But, as always head to the CDC for the most up-to-date information.
Some of the links in this post are affiliate links for more information please see my disclosure policy.
1. united by blue:
3 Pack of Masks | $20
United by Blue is selling 3 packs of double layered masks with space for a filter.
For every purchase, one mask will be donated to Chosen 300 to benefit Philadelphia residents experiencing homelessness.
Their masks are made from deadstock fabric and use a blend of hemp, organic cotton, and recycled polyester.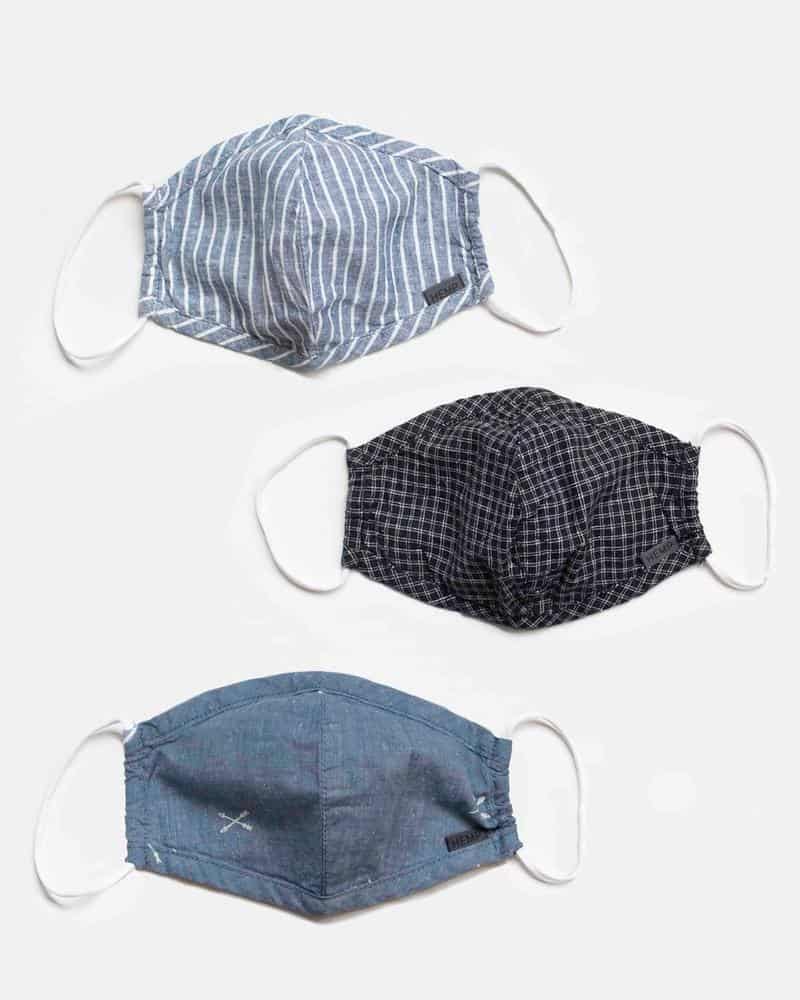 2. for days:
3 Pack of Masks | $20
For Days is selling three packs of double layered cotton masks with an option to add a filter pocket.
Their masks are made from a double layer of 100% organic cotton jersey from Turkey.
For Days is a zero waste company and all of their scraps are recycled into new products.
/ SHOP FOR DAYS /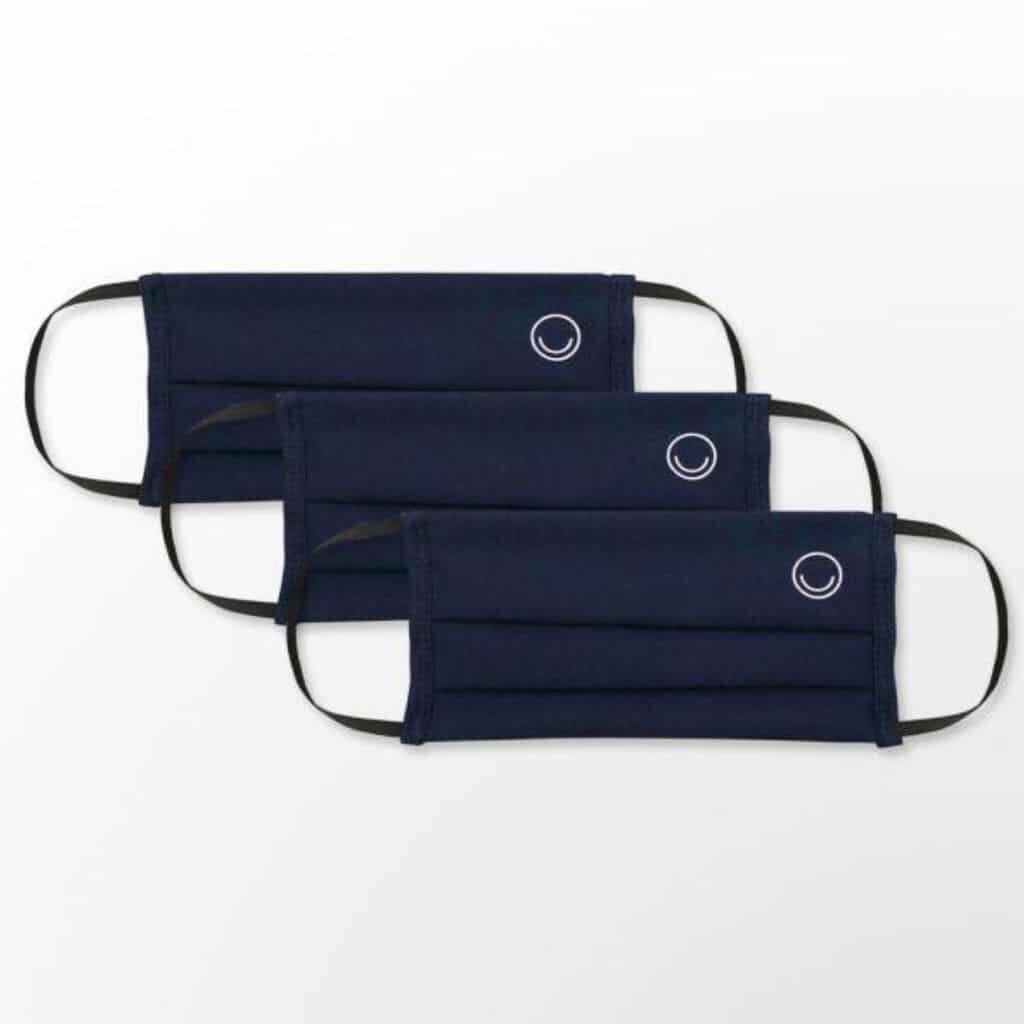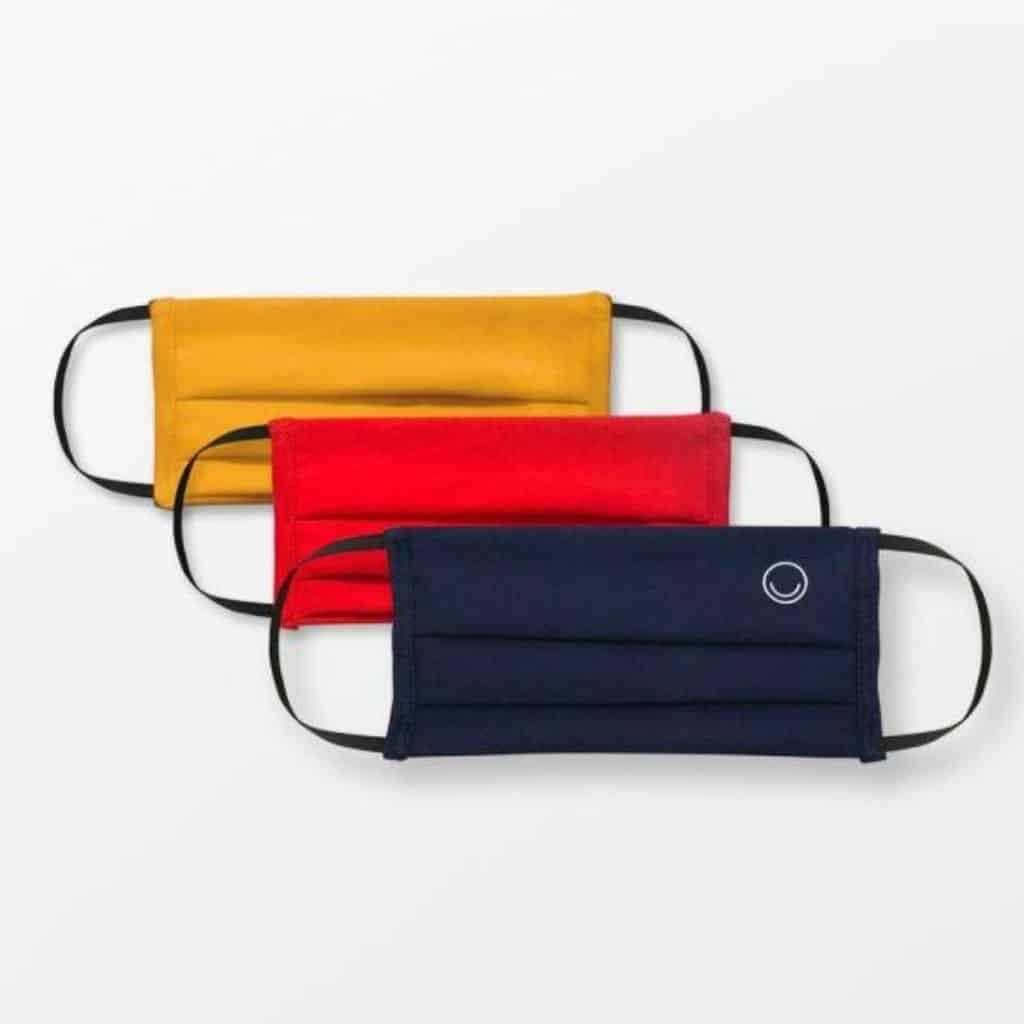 3. taylor jay:
3 Pack of Masks | $57
Taylor Jay is a mother daughter businesses based out of Oakland, CA.
All of their masks are made from 100% repurposed cotton french terry, and they're selling single masks as well as packs of three and four.
/ SHOP TAYLOR JAY /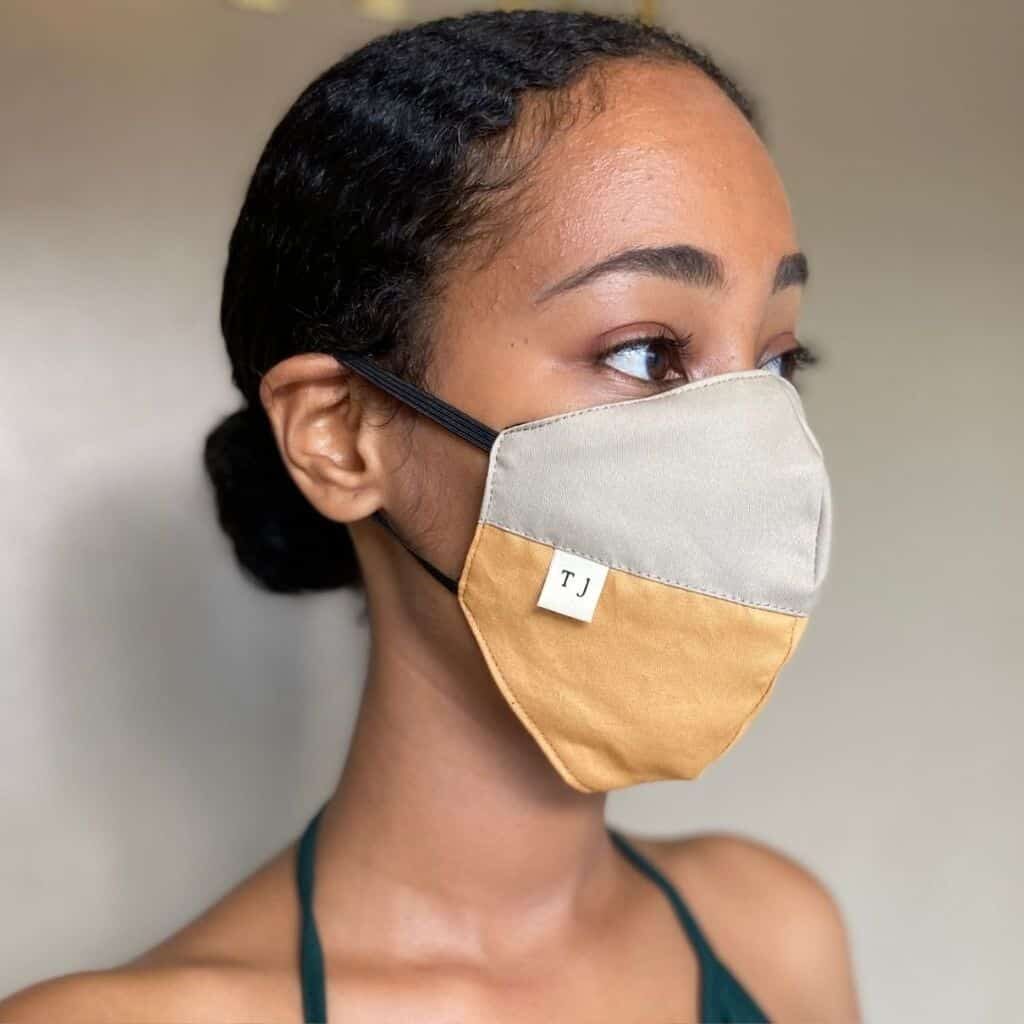 4. onzie:
2 Pack of Masks | $24
Onzie makes reusable performance masks specifically designed for working out, and come in both adult and children sizes.
Their fabric is breathable and made from up-cycled bamboo activewear, and they have a pocket area designed for filters.
They're partnered with LA Protects and have donated 1,000s of masks to local hospitals.
/ SHOP ONZIE /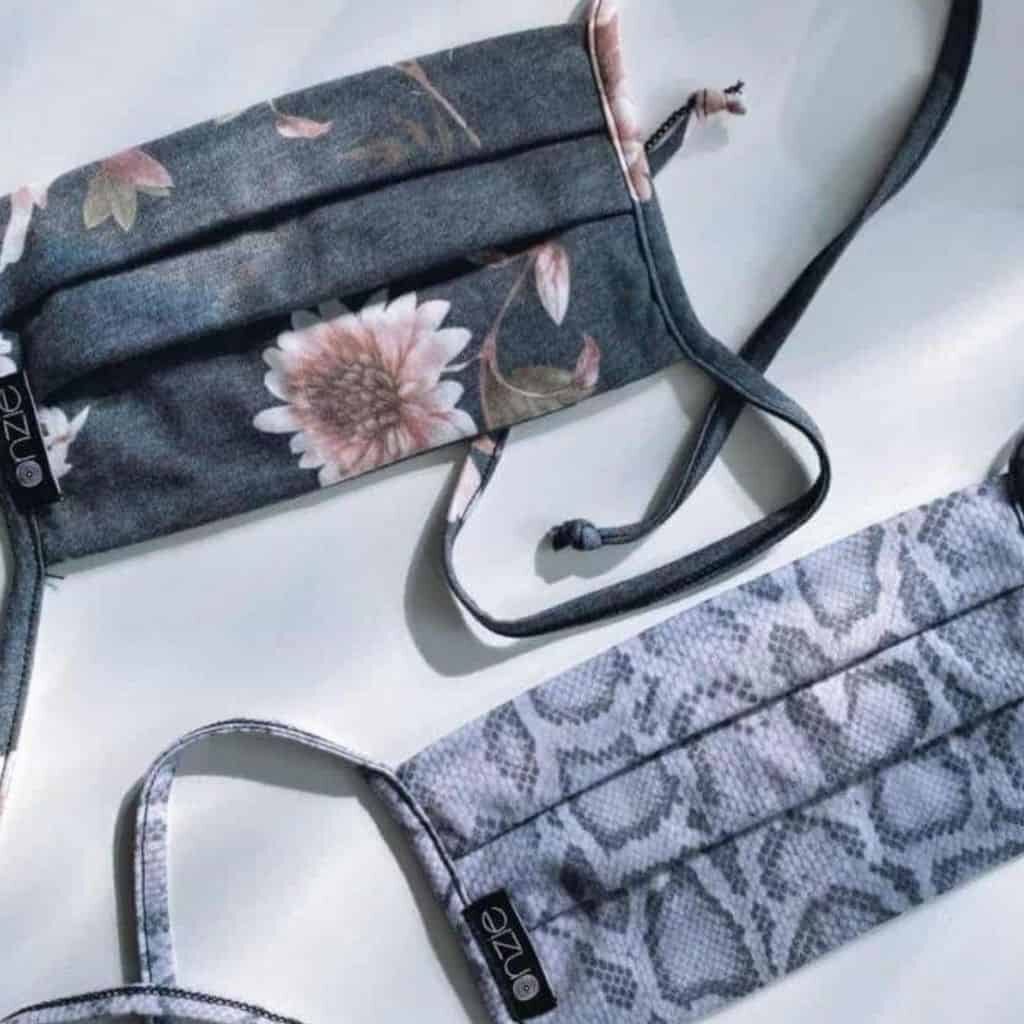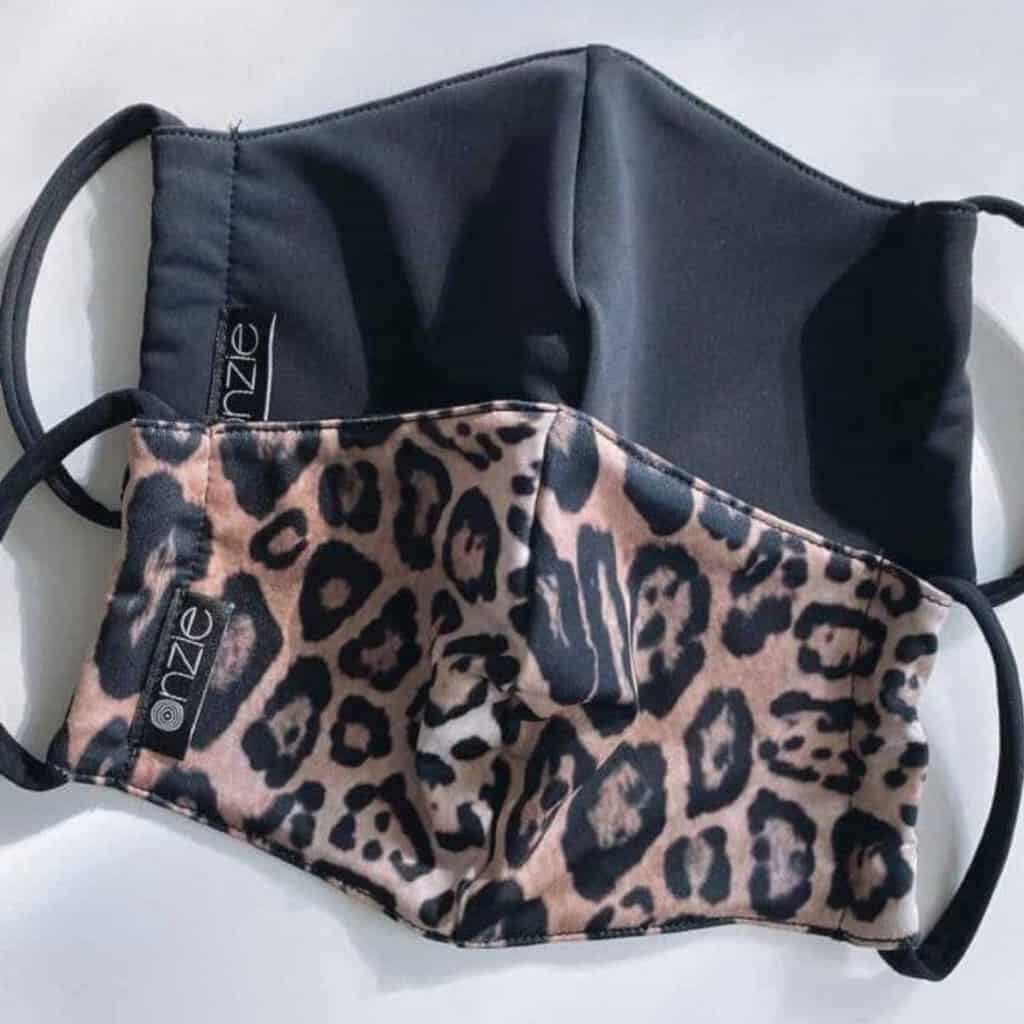 5. naturpedic:
6 Pack of Masks | $49
Naturpedic makes lightweight and breathable reusable face masks in Chagrin Falls, Ohio.
Their face masks are made with two layers of 100% certified organic cotton material, and their masks are produced and sold at cost so they make no profit from these sales.
/ SHOP NATURPEDIC /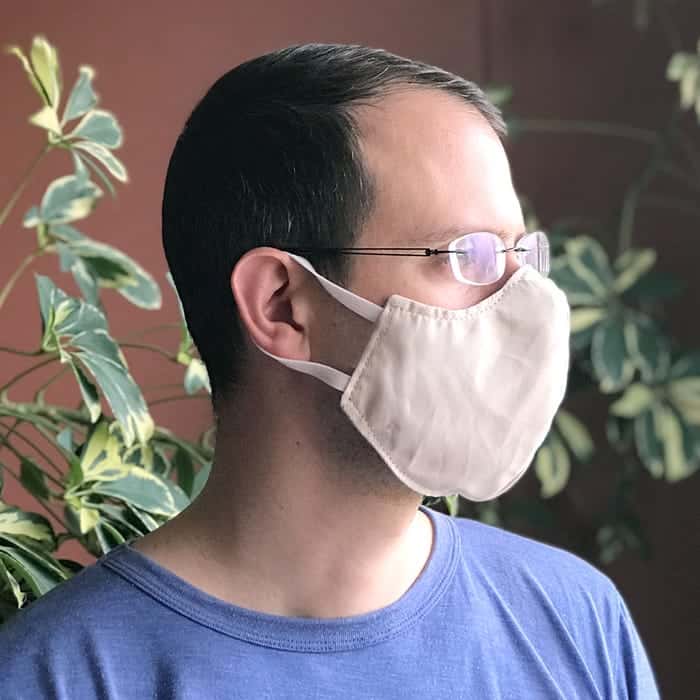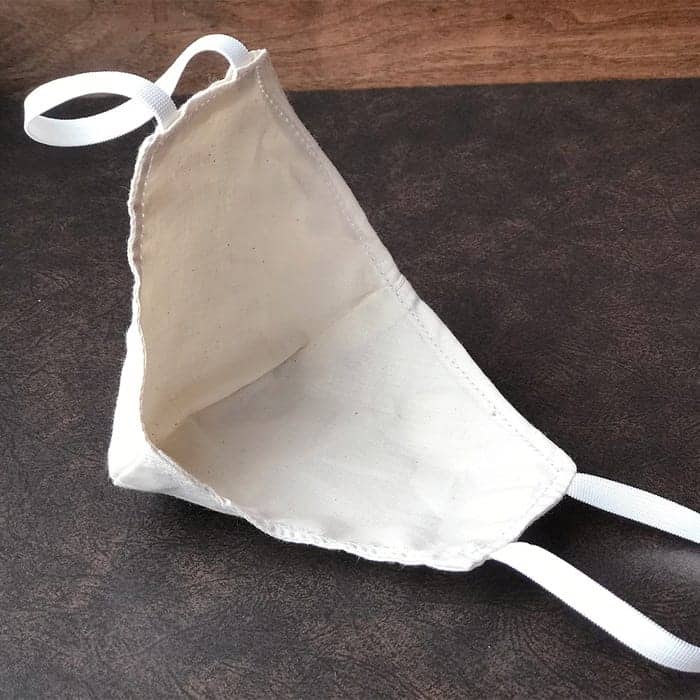 6. natural home:
1 Mask | $15
The Natural Home by the Futon Shop makes double-layered, organic cotton reusable face masks for both kids and adults.
Their adult masks go around the head whereas the ones for kids loop around the ears.
When tested their masks filtered out 88% of airborne particles including viruses.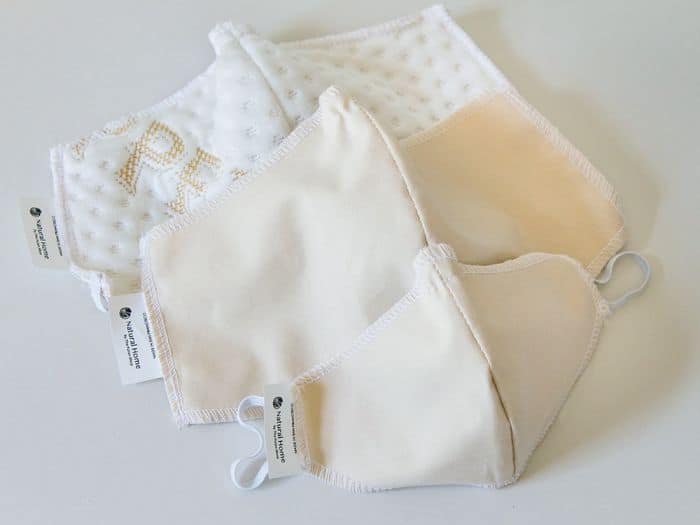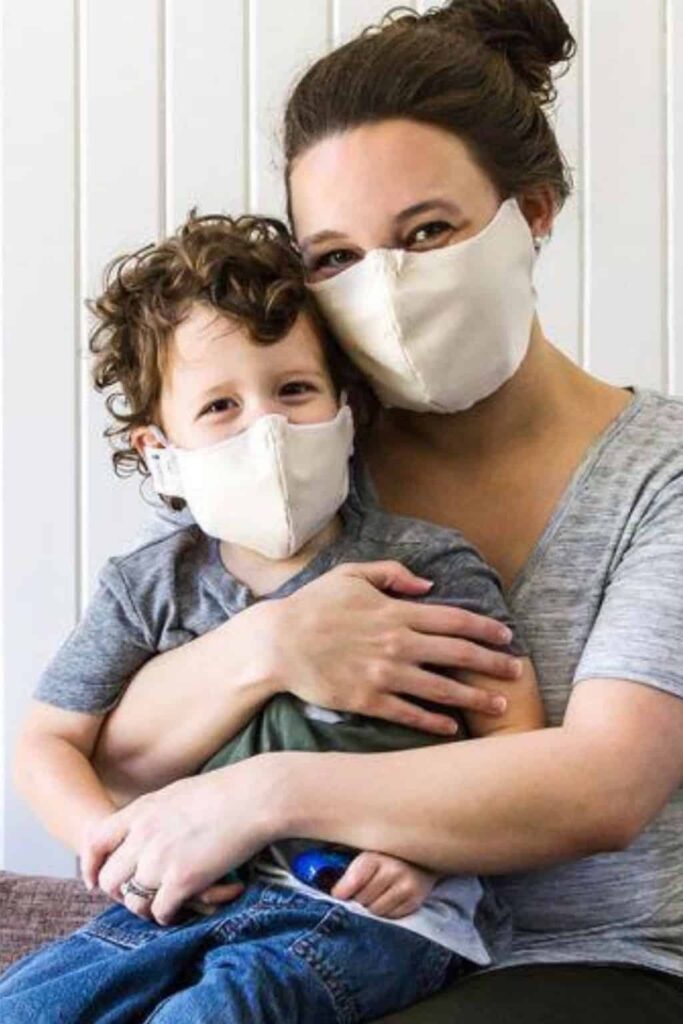 7. amour vert:
3 Pack of Masks | $40
Amour Vert makes adult sized masks in San Francisco, CA with various deadstock fabrics.
They have a large range of patterns and colors, and they sell two different types of masks.
One includes a pocket for a filter and the other type is a double-layered pleated knit mask.
Each purchase ensures an essential worker in the City of San Francisco will receive a non-medical grade mask.
/ SHOP AMOUR VERT /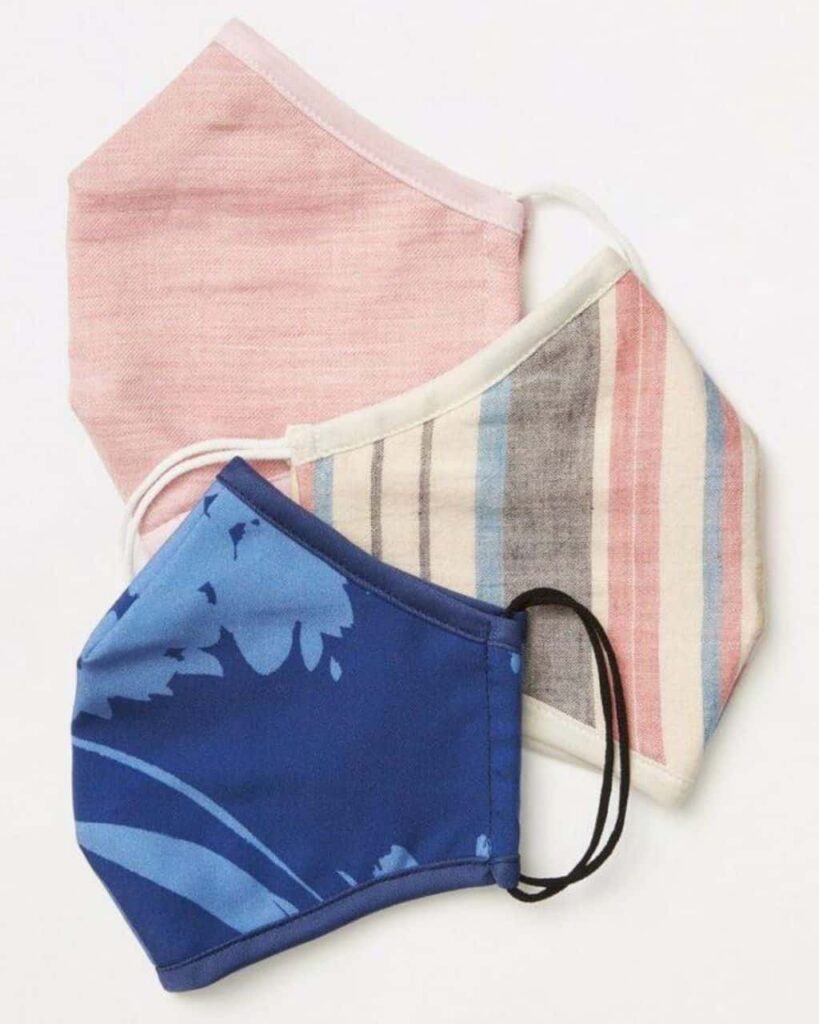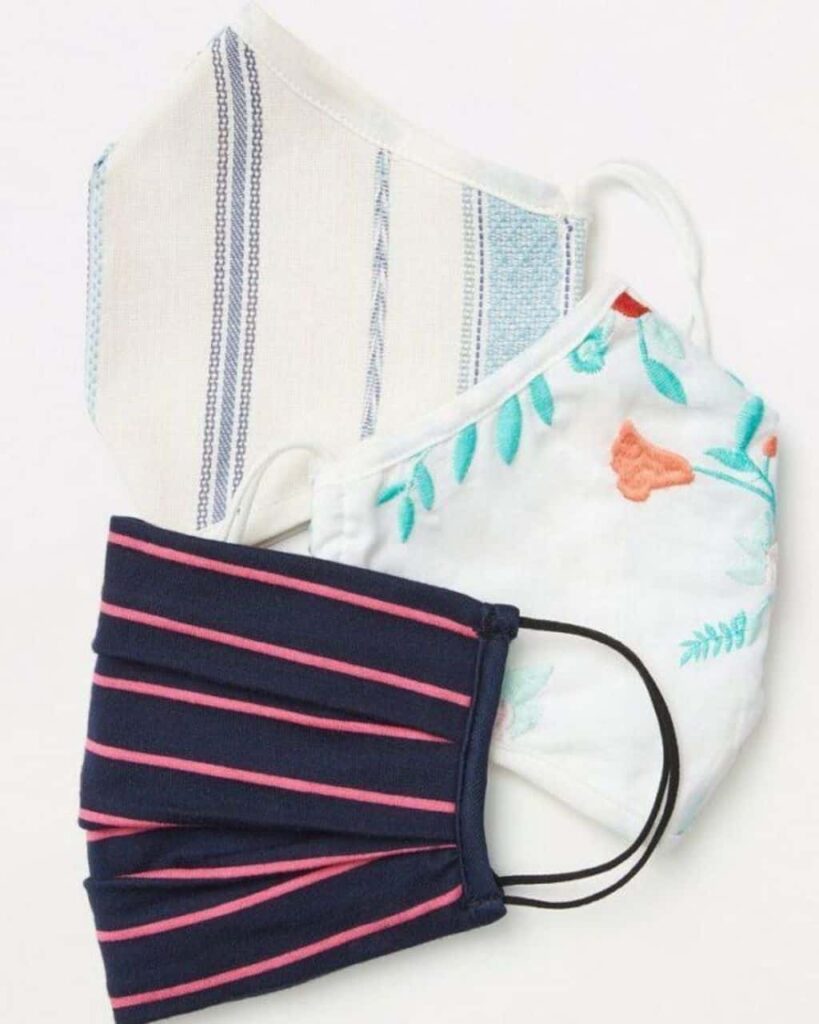 8. made trade:
3 Pack of Masks | $40
Made Trade is selling double-layered, fabric face masks for kids, adult and adult small.
Their masks are made from recycled hemp and organic cotton in Portland Oregon.
Made Trade is carbon neutral and portions of each sale goes to 1% for the Planet.
/ SHOP MADE TRADE /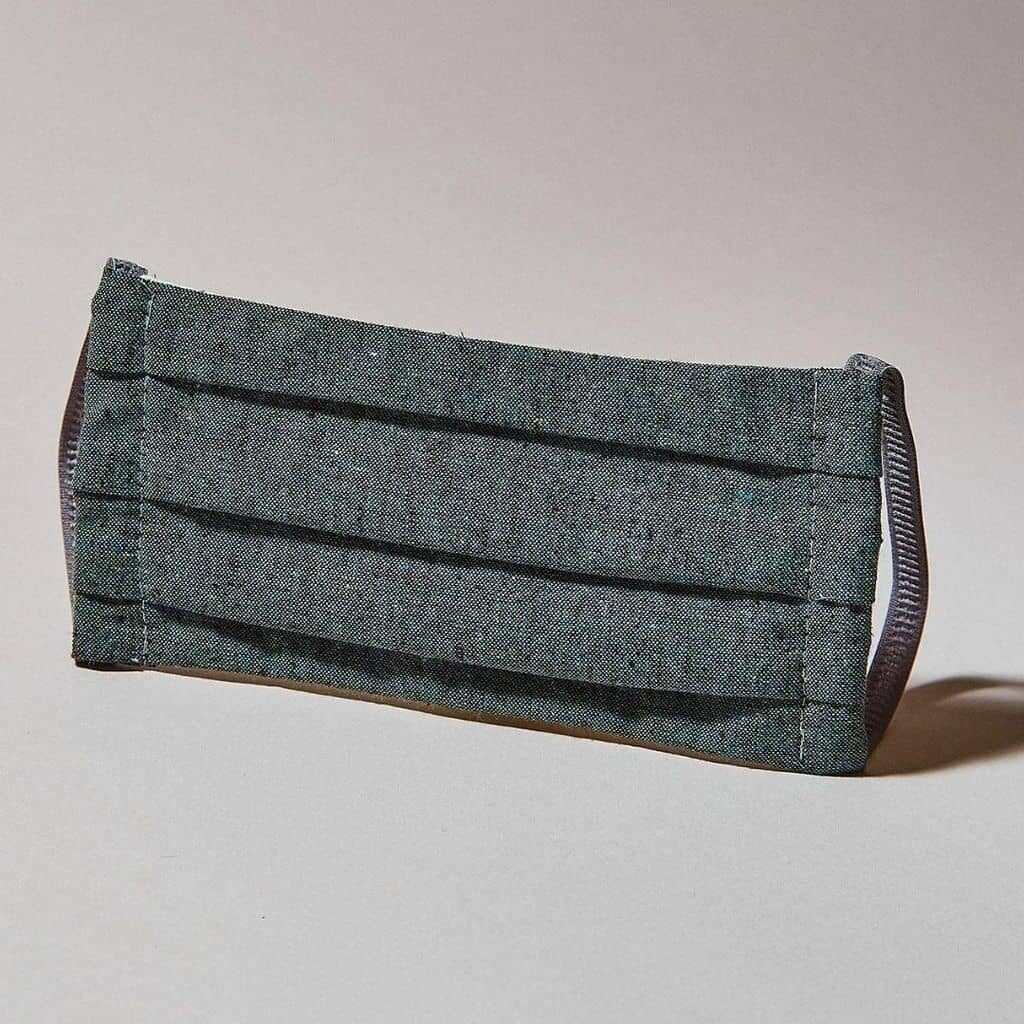 9. threads 4 thought:
1 Mask | $10
Threads 4 Thought makes masks for adults with a pocket for a filter. They have a small selection of colors and patterns.
Their masks are made in their sustainable factories around the world, and they're made from peached performance jersey, recycled polyester, and spandex.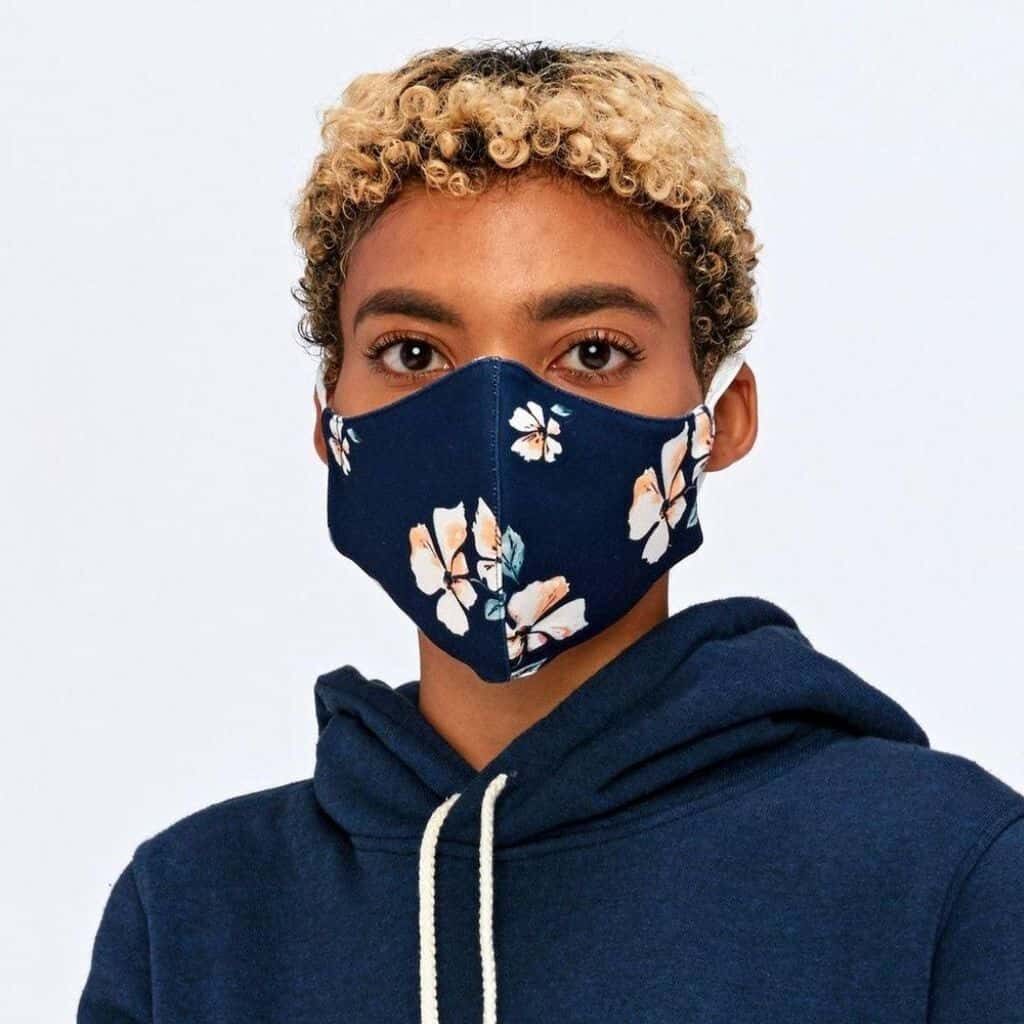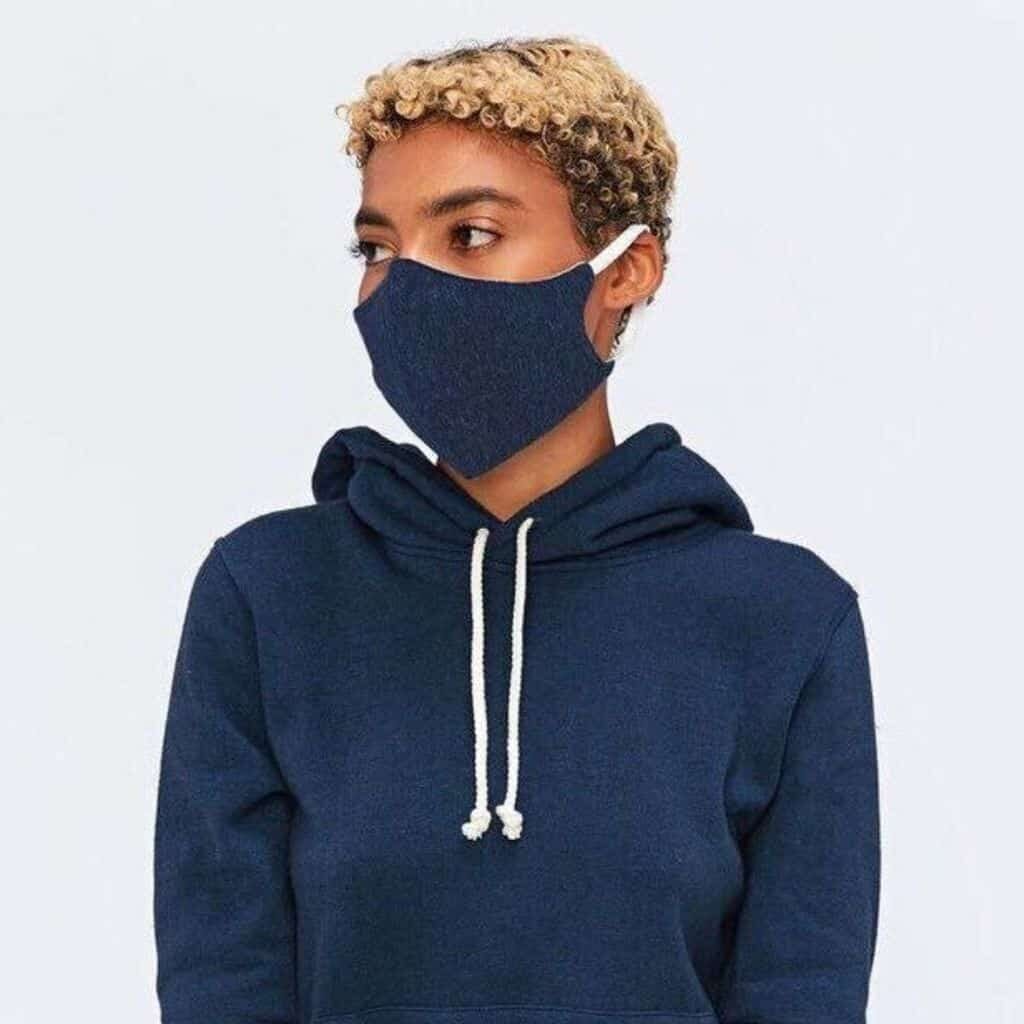 10. christy dawn:
3 Pack of Masks | $38
Christy Dawn makes masks for both adults and children in their factory in Los Angeles.
They have a wide range of colors and patterns. They're offering two different types of mask they have one mae from two layers of 100% deadstock cotton with behind-the-ear elastics, and one made from two layers of 100% deadstock silk with tie straps.
Their masks are handmade at their factory in Los Angeles.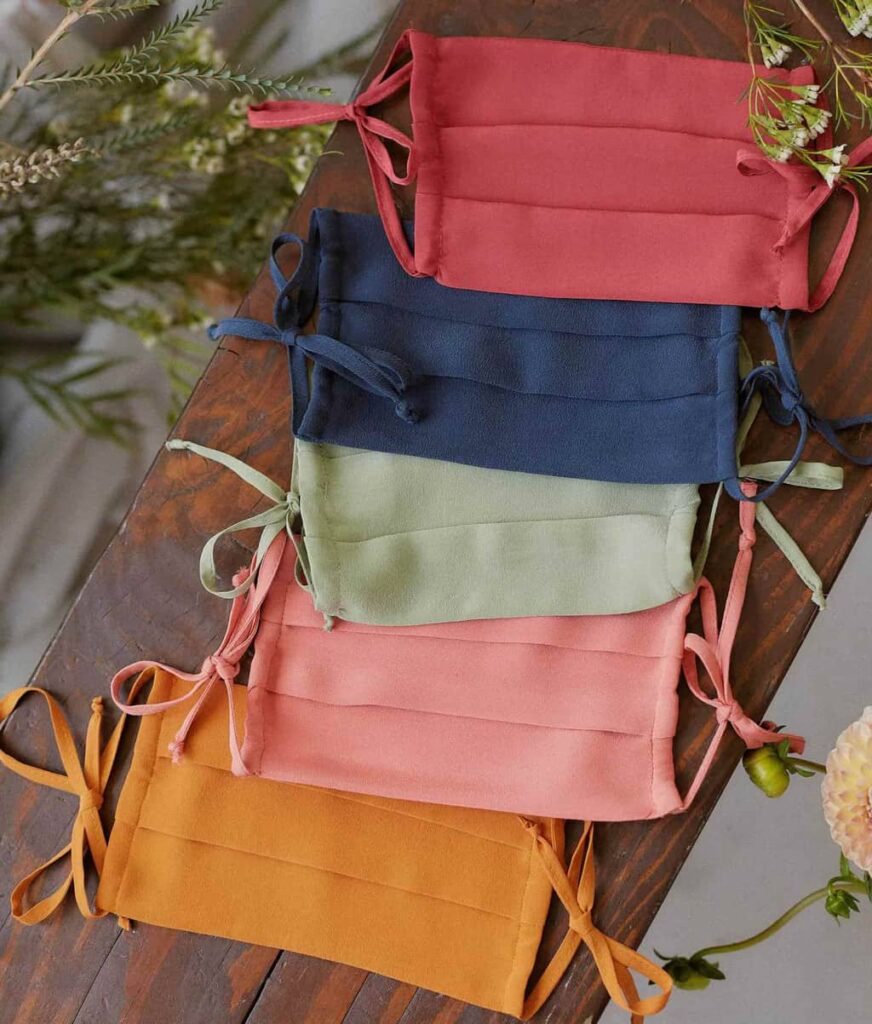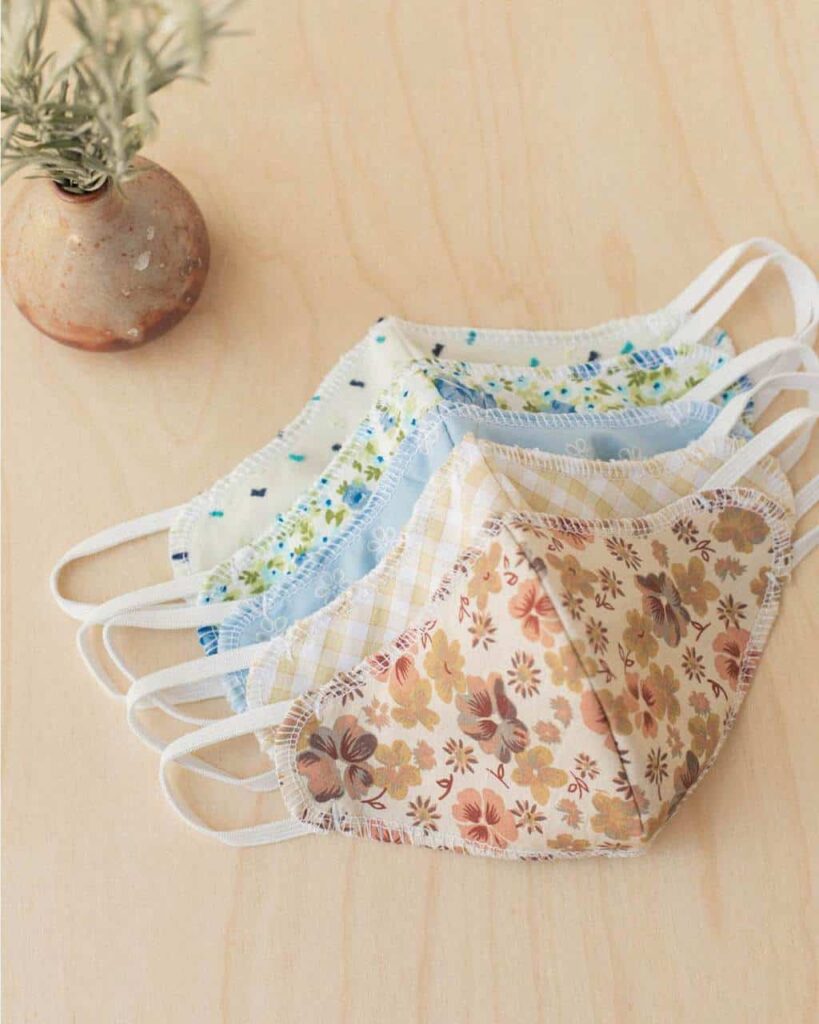 11. etsy:
1 Mask Avg | $15
There are a bunch of handmade masks available in all different colors, patterns, shapes, and types of fabric available on Etsy.
You can even get some custom made or embroidered so you're sure to find the perfect mask!
/ SHOP ETSY /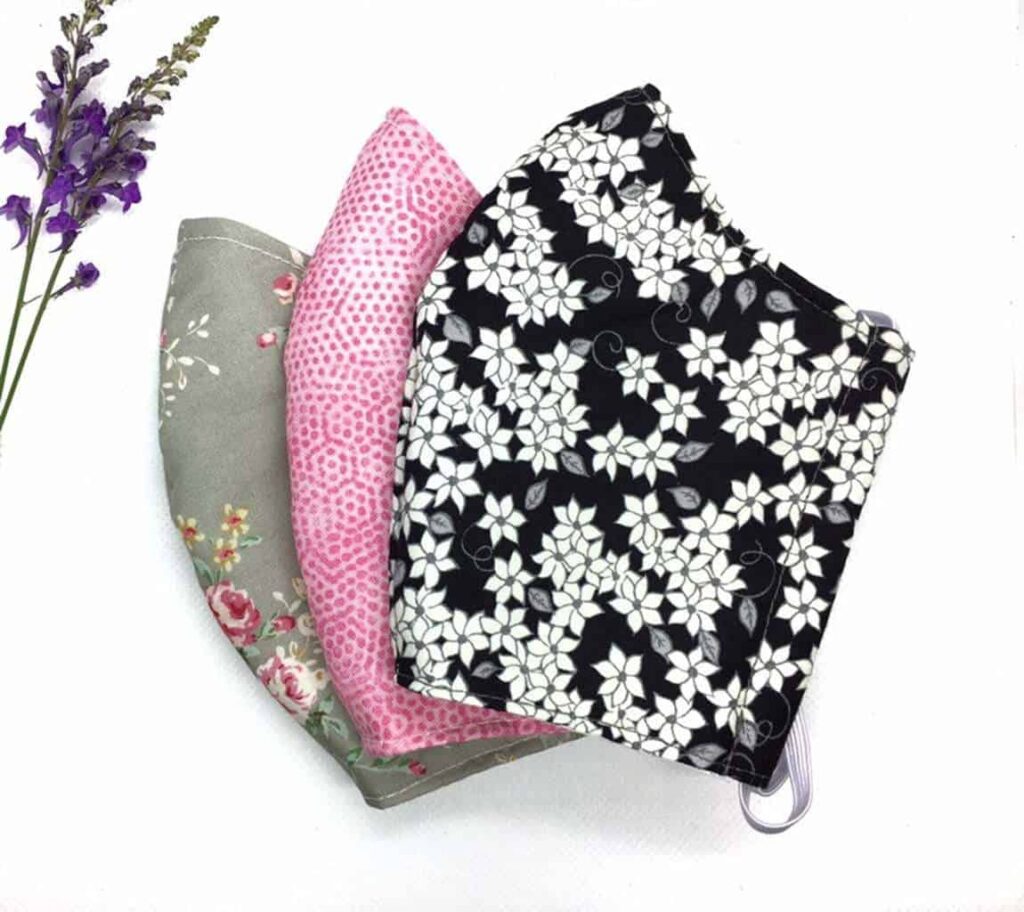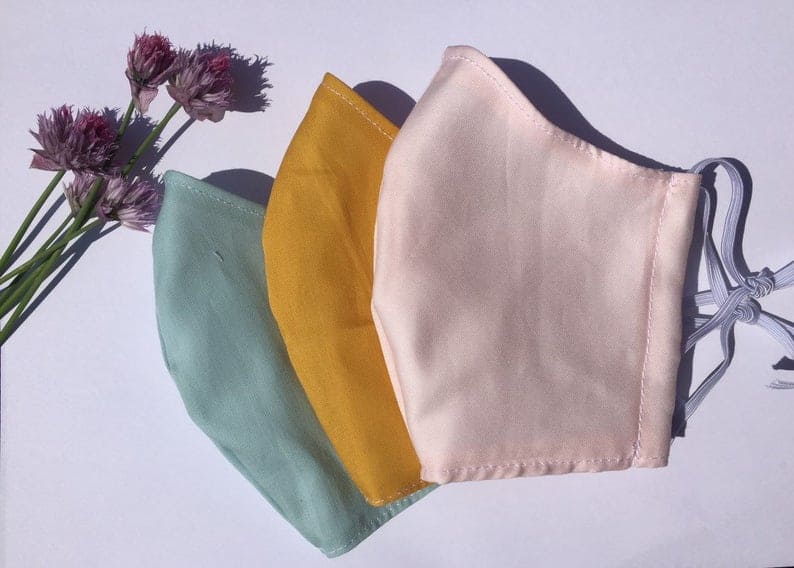 12. parachute:
5 Pack of Masks | $30
Parachute is selling 5 packs of adult masks that are made in the U.S.A.
They have two different types of masks. One is made with two 100% cotton top sheet layers, and the other type of mask has one layer of 100% utility fabric with a poly liner.
Their fabric is Oeko-Tex Standard 100 certified, and for every set sold one set is donated.
/ SHOP PARACHUTE /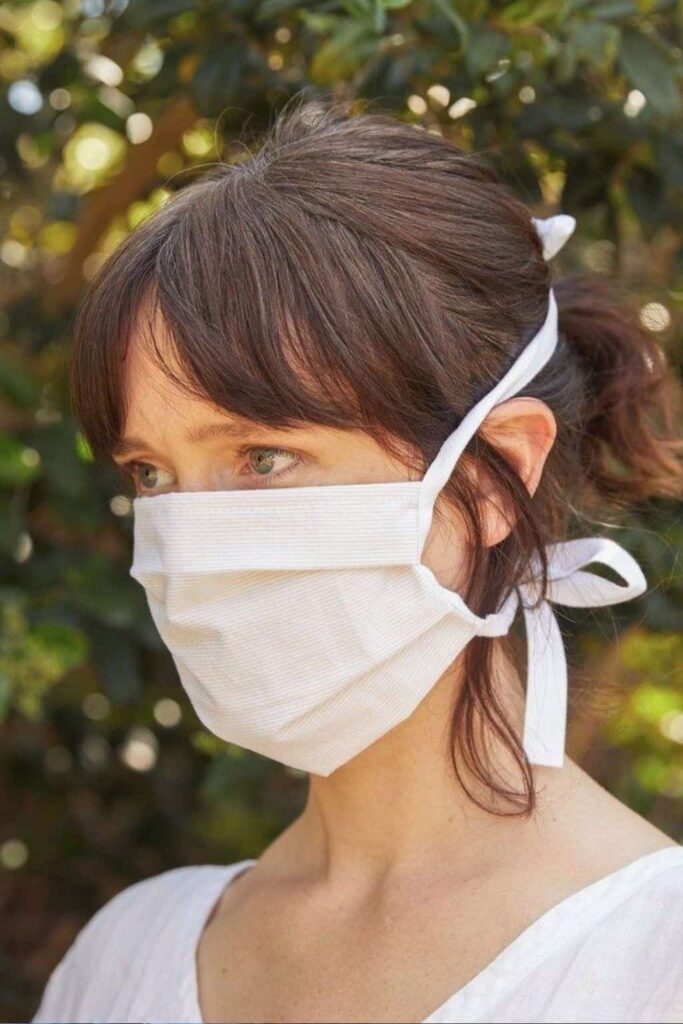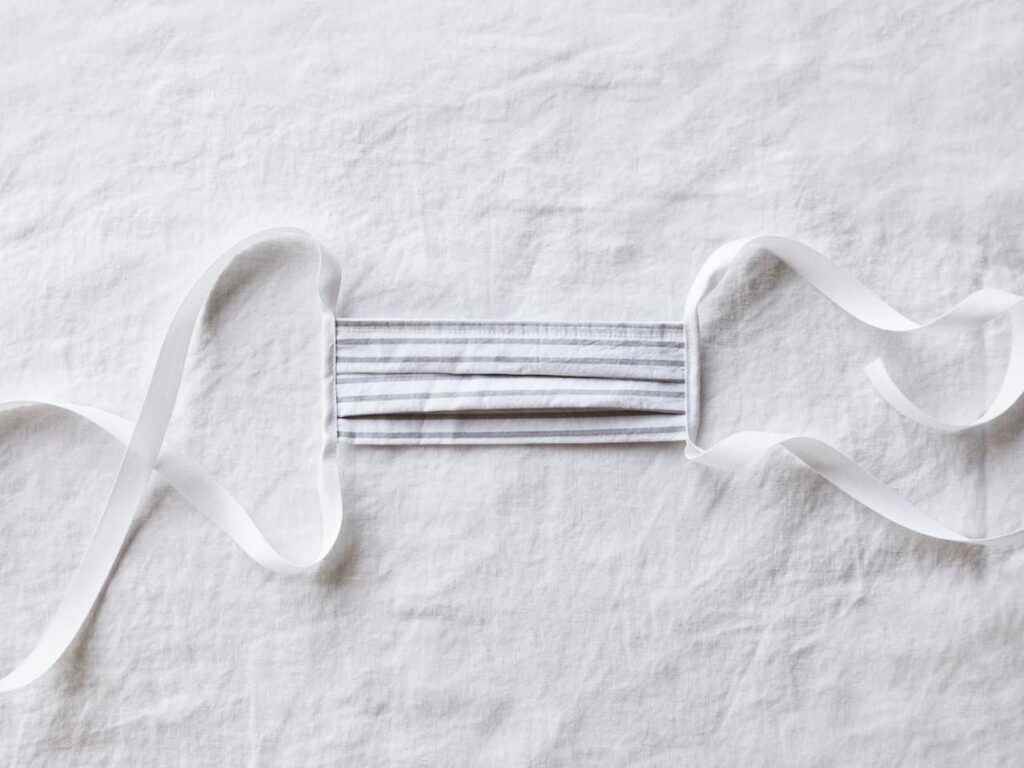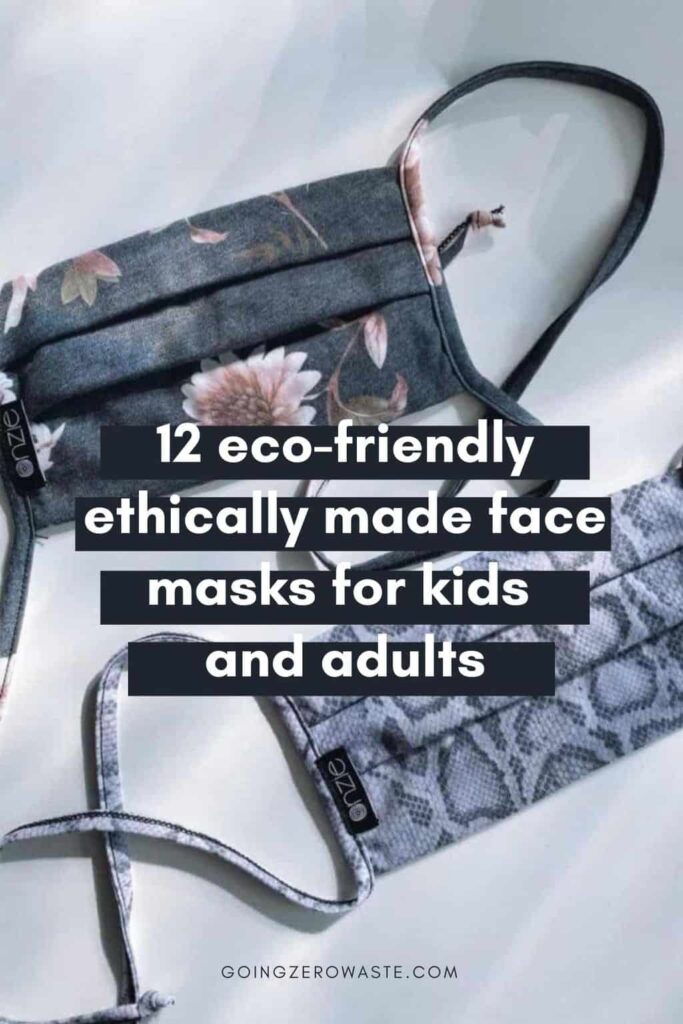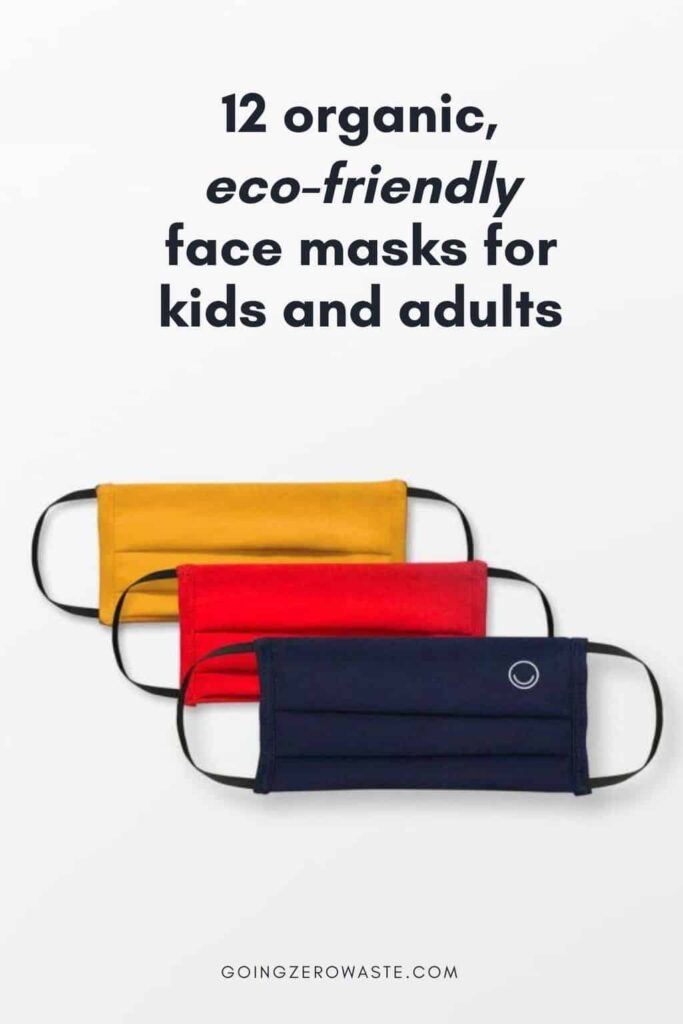 The post 12 Eco-Friendly, Organic and Reusable Face Masks appeared first on Going Zero Waste.