When I first started trying to reduce my waste in 2014, there weren't many organic, zero waste skin care brands on the market.
While the organic skin care market was doing pretty well, I wasn't enticed by a lot of their packaging.
It's not that they didn't care about their packaging, but there wasn't a collective conscious around the dangers of single-use plastics.

Consumers weren't asking for plastic-free and zero waste products so brands weren't providing them. Thankfully, that has changed! A LOT.
In fact, there are so many awesome clean, low-waste, plastic free, sustainable, all-natural, organic skin care brands on the market that I had a really hard time trying to narrow it down to just 20.
Don't be surprised if I add to this list as time goes on because there are so many awesome brands out there doing amazing things.
In this post, I'm sharing a few of my favorite brands as well as some new ones I've recently discovered and want to try.
If you're interested in eco-friendly and organic skin care, be sure to check out my post on zero waste make up for a sustainable glow.
SOME OF THE LINKS BELOW ARE AFFILIATE LINKS. FOR MORE INFORMATION, PLEASE SEE MY DISCLOSURE POLICY.
1. blendily:
Blendily is a women-owned, botanical wellness company based in Portland, Oregon with a staff of estheticians.
They handmake all of their skincare products in house which come in beautiful, thoughtful packaging which can be refilled and reused.
A few of their products contain beeswax or honey, but most of their products are vegan, and they never test on animals.
Of course, you can shop their dreamy products featuring locally grown herbs and foraged flowers online, but you should definitely visit if you're ever in Portland.
They offer facials, massages, but my favorite is probably the glow up. You can relax or shop at your leisure with one of their rejuvenating face masks and a cup of herbal tea – sign me up!
Their most popular product is The Golden Hour Facial Oil Serum which nourishes the skin and stimulates cell reproduction.
You can snag a bottle and get $15 OFF with the code 'GZW-GOLD'.
/ SHOP BLENDILY /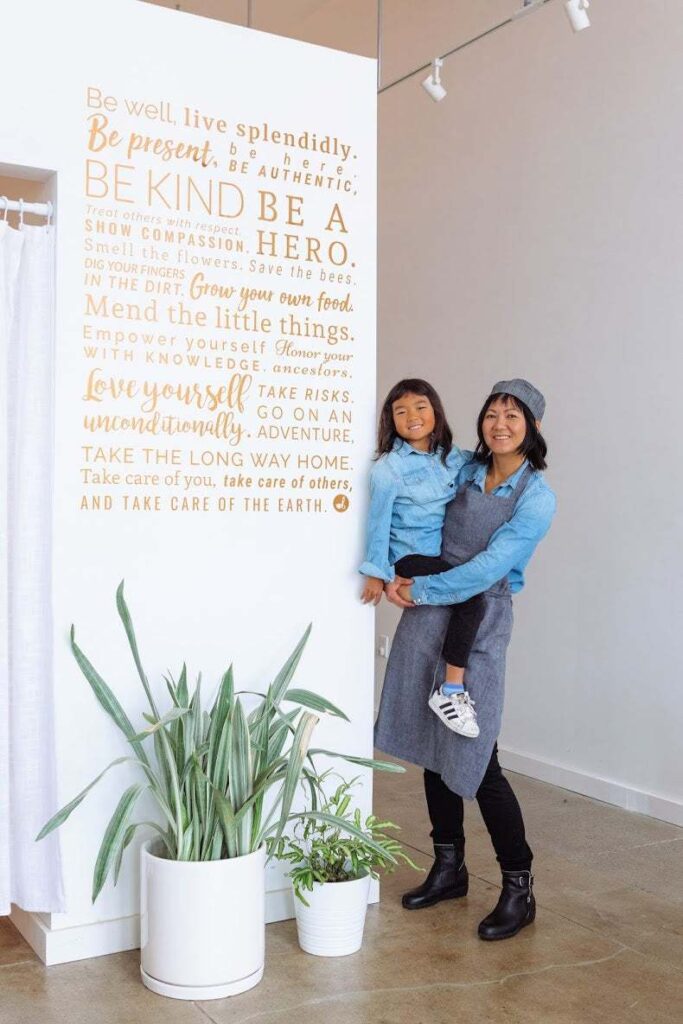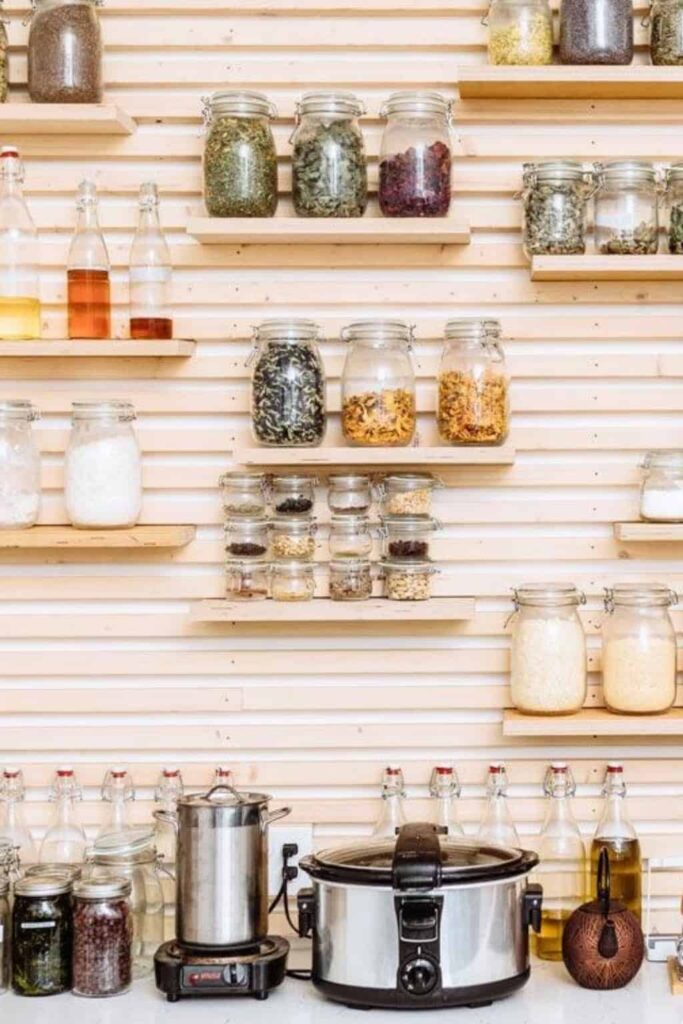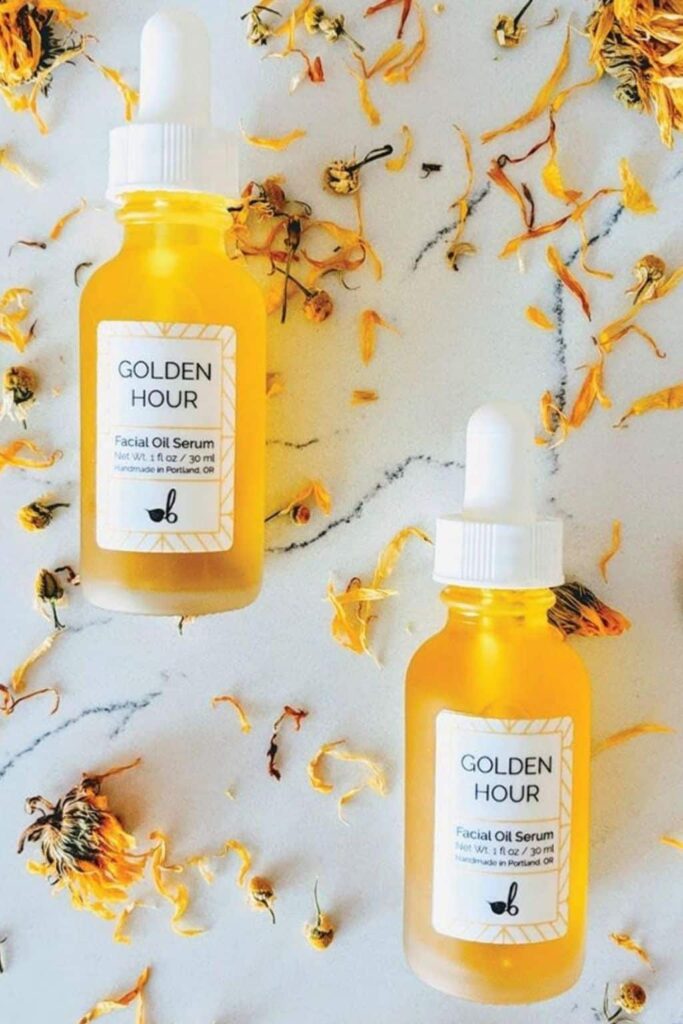 2. dew mighty:
DEW MIGHTY is a woman owned company, and they've revolutionized skin care serums.
Most serums are liquid and come in glass or plastic bottles, but DEW MIGHTY, a zero waste company, has removed the bottle by creating a serum in bar form!
This multi-tasking serum leaves skin feeling healthy, nourished, dewy, smooths lines, evens and tones, banishes redness, combats irritation and can replace so many products in your beauty routine.
The bar is completely plastic-free, zero waste and vegan.
If you'd like to give this wonder bar a try, you can get 20% off your first purchase of a DYNAMIC DUO starter kit which includes one BLOOM Solid Jelly Serum Bar and a refillable container of choice. Use the code '20DEWSTART' at check out!
/ SHOP DEW MIGHTY /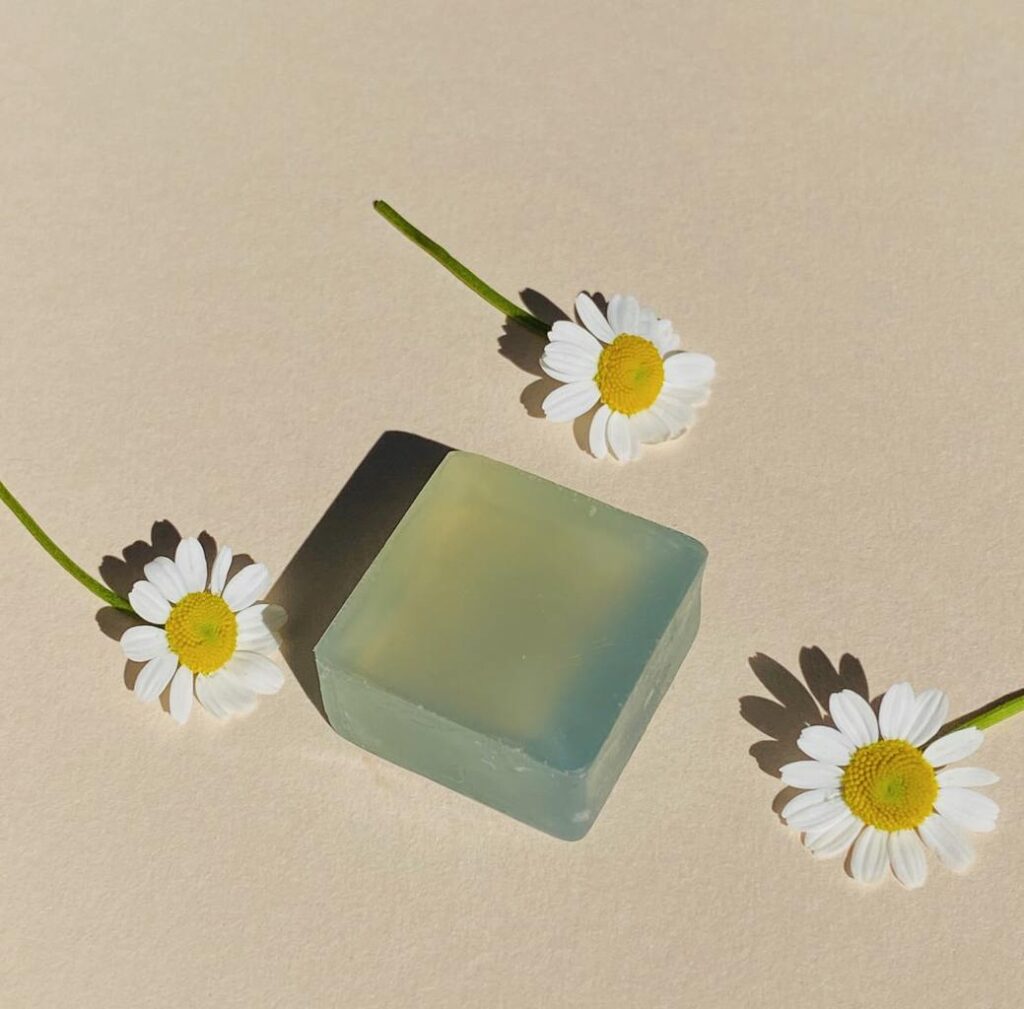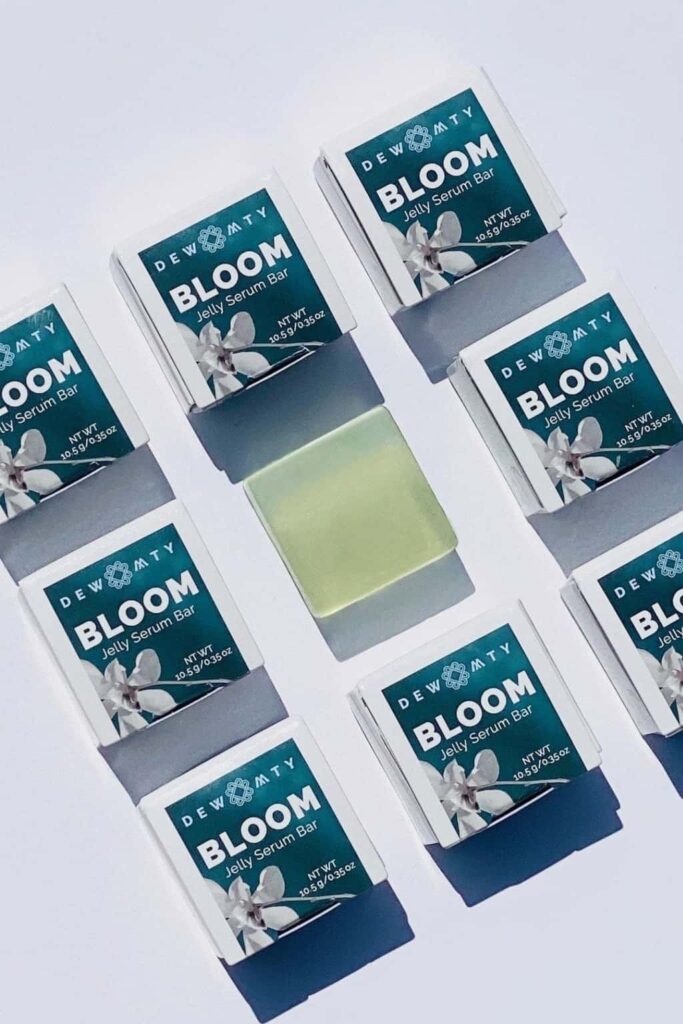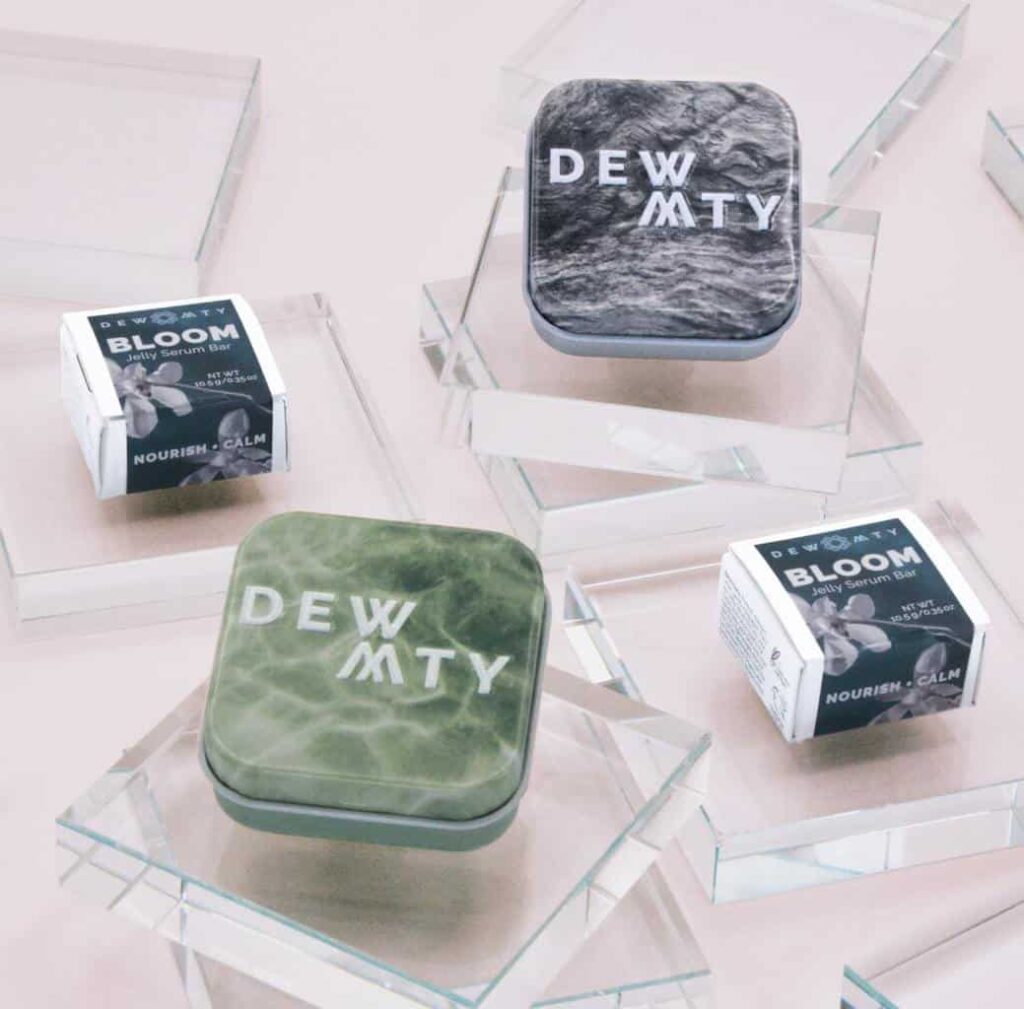 3. acala:
Acala is a woman owned company that specializes in zero waste and plastic free beauty products.
They offer a wide range of products, many of which are vegan, for your bath, body, face, hair, make-up, as well as gift sets and accessories like reusable make-up wipes.
They're also carbon positive which means they drawdown more carbon than they produce. They do this through Offset Earth where they plan at least 80 trees each month.
AND if you become a subscription customer, spending over $‌42.00 a month, your orders will be carbon positive too!
If you want to give Acala a try, you can get 15% off your order with the code 'ACALA15'.
/ SHOP ACALA /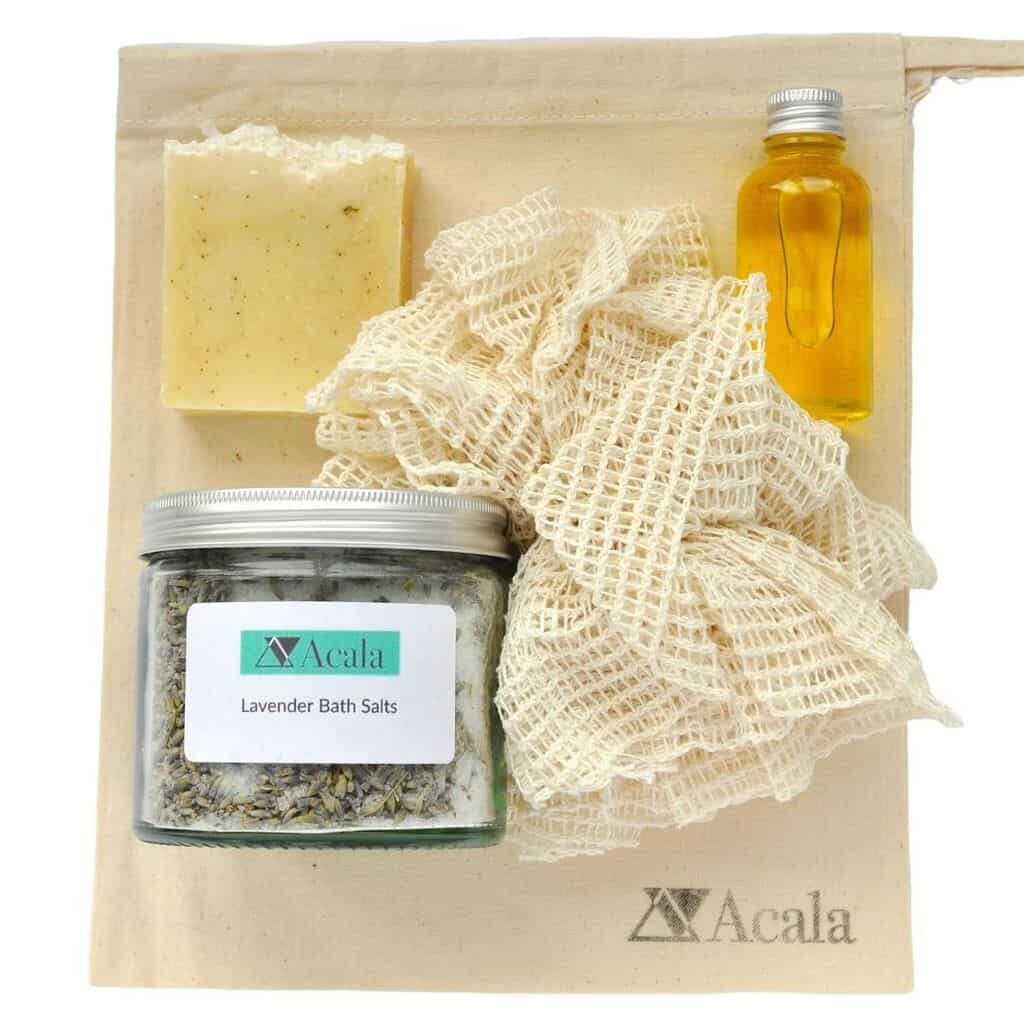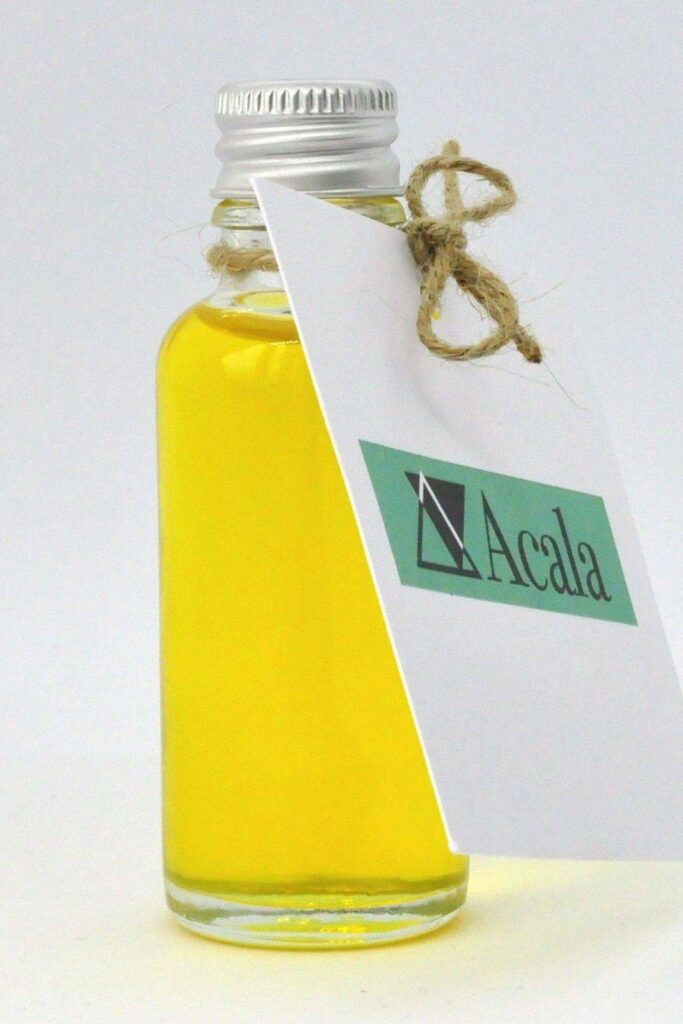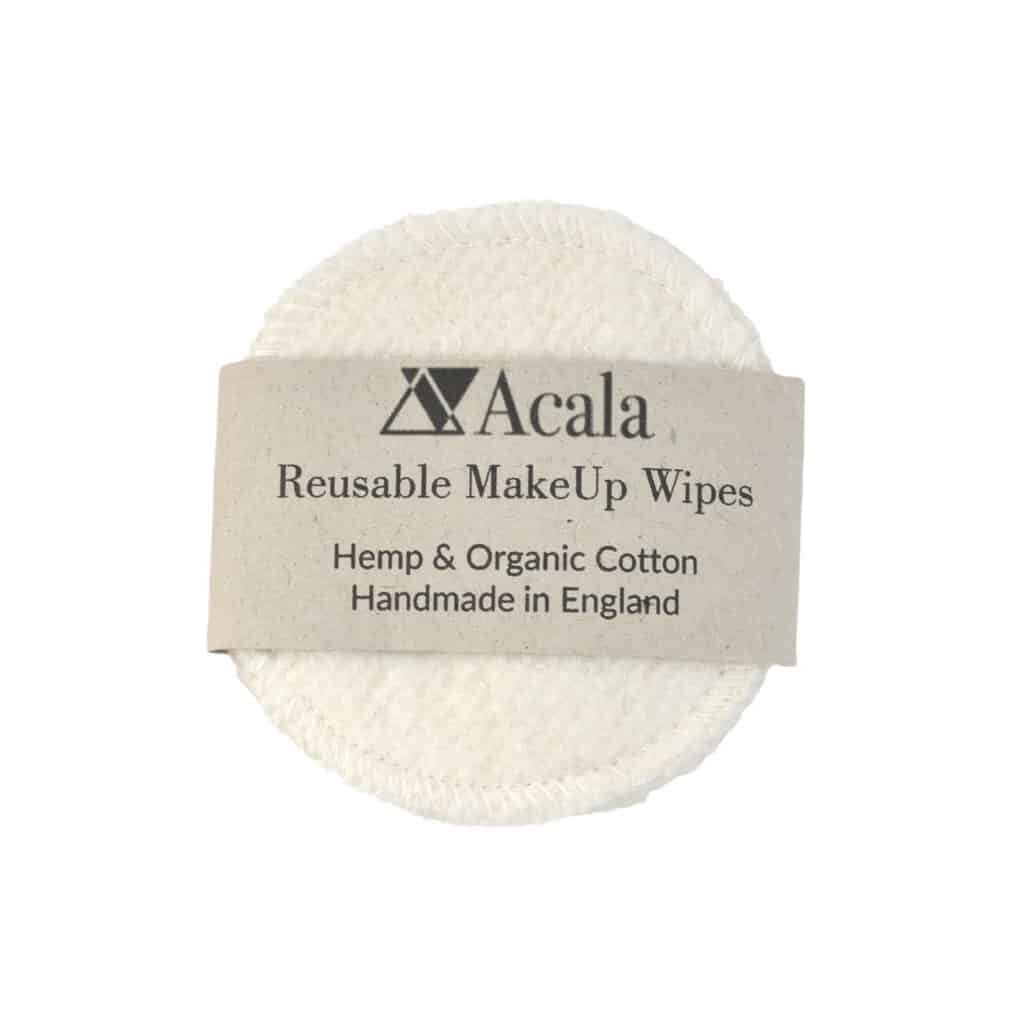 4. blue heron botanicals:
Blue Heron Botanicals is a woman owned zero waste, plastic-free skin care company operated in Northern California – totally off-grid.
All of their high-quality products use a wide range of local, organic, and sustainably harvested botanicals.
And, if that's not the coolest thing you've ever heard… wait for it. They just launched a new line of lip therapies – a version with beeswax and one that's vegan.
The packaging is zero waste featuring backyard compostable packaging made from 100% post-consumer paper.
And, for every product sold, they SAVE A BABY SEA TURTLE.
Yes, you read that correctly. They're partnered with the Billion Baby Turtles initiative through SEE Turtles.
With the code 'GOINGZERO' you can get 20% off your order.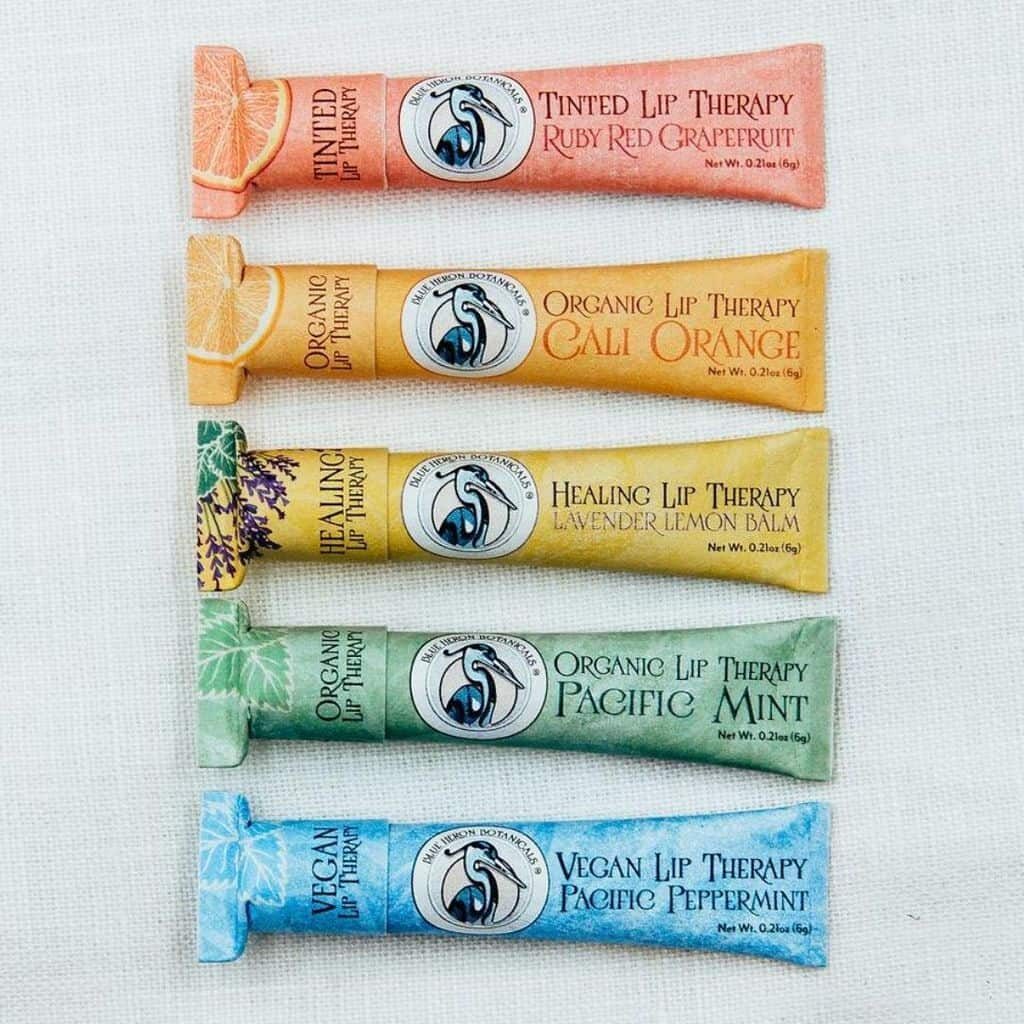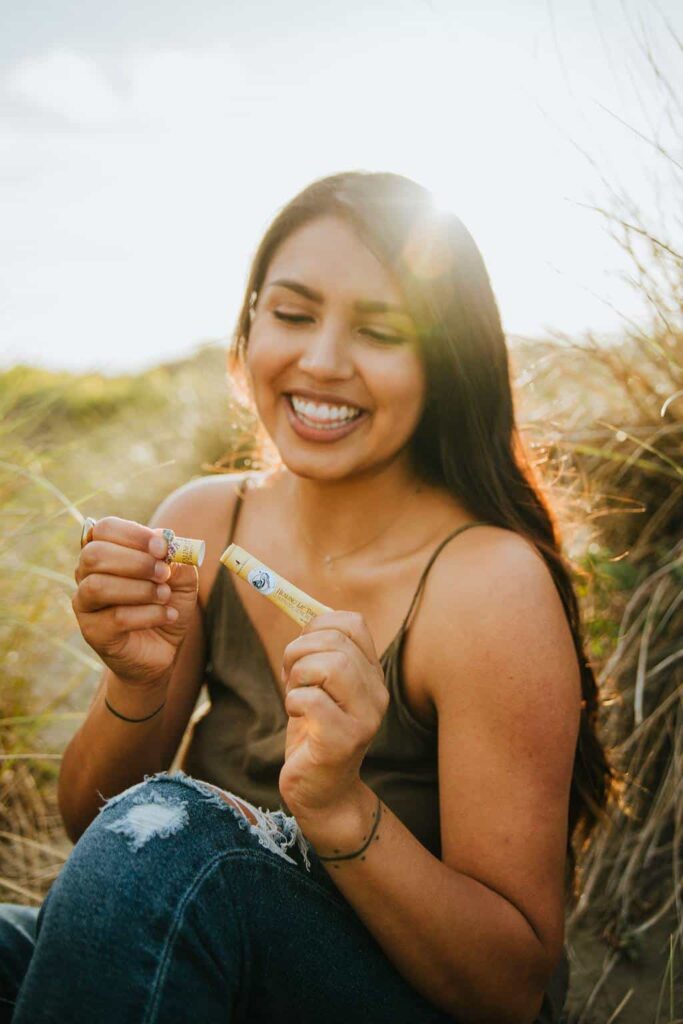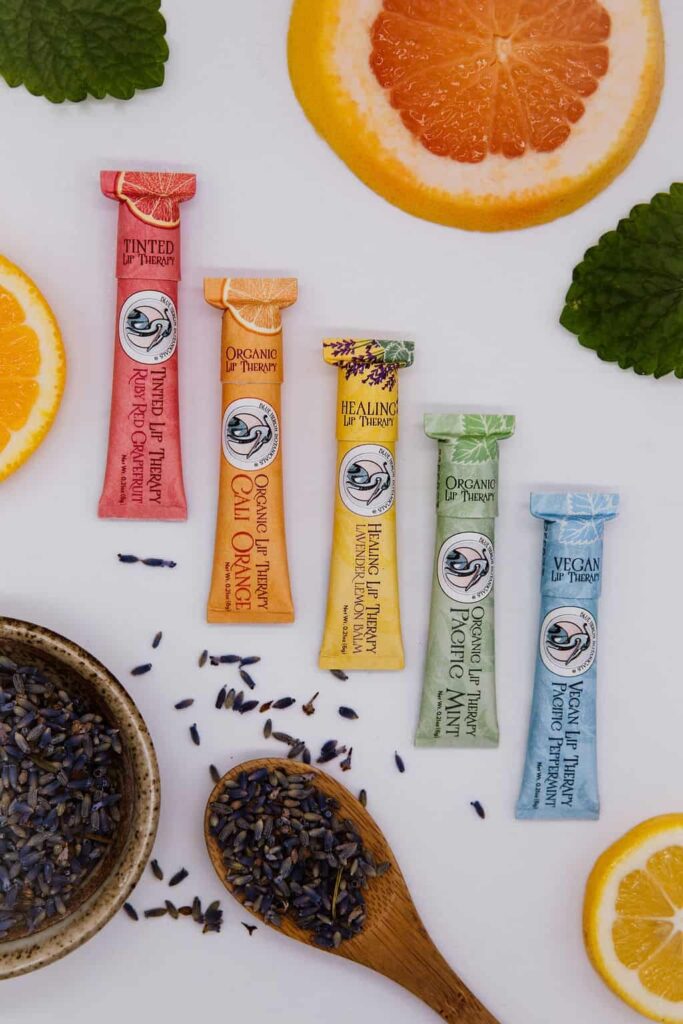 5. activist:
Activist is a completely vegan skin care brand based out of California.
All of their ingredients come from sustainability-minded suppliers, and they package in beautiful glass bottles.
Best of all, they have a pouch-based refill program for almost all of their products so you can reduce a lot of waste!
All of their pouches are recyclable through a partnership with TerraCycle.
Not sure Activist will be right for your natural skin care routine? Well, you're in luck… they have a travel kit for sale.
I love when brands do this! Not only are the small bottles perfect for traveling, it's a great way to test the products and make sure they're going to work for you before investing in the full-sized products.
If you want to give this awesome sustainable skin care company a try, you can get 30% off when you subscribe for auto-delivery refills with the code 'GOINGZEROWASTE'.
/ SHOP ACTIVIST /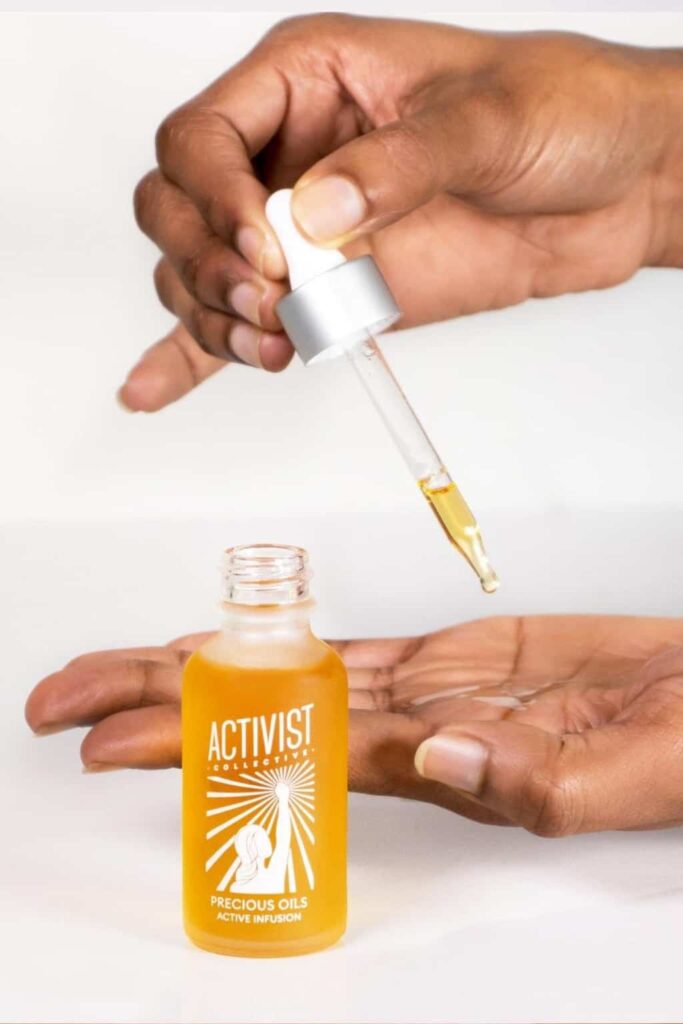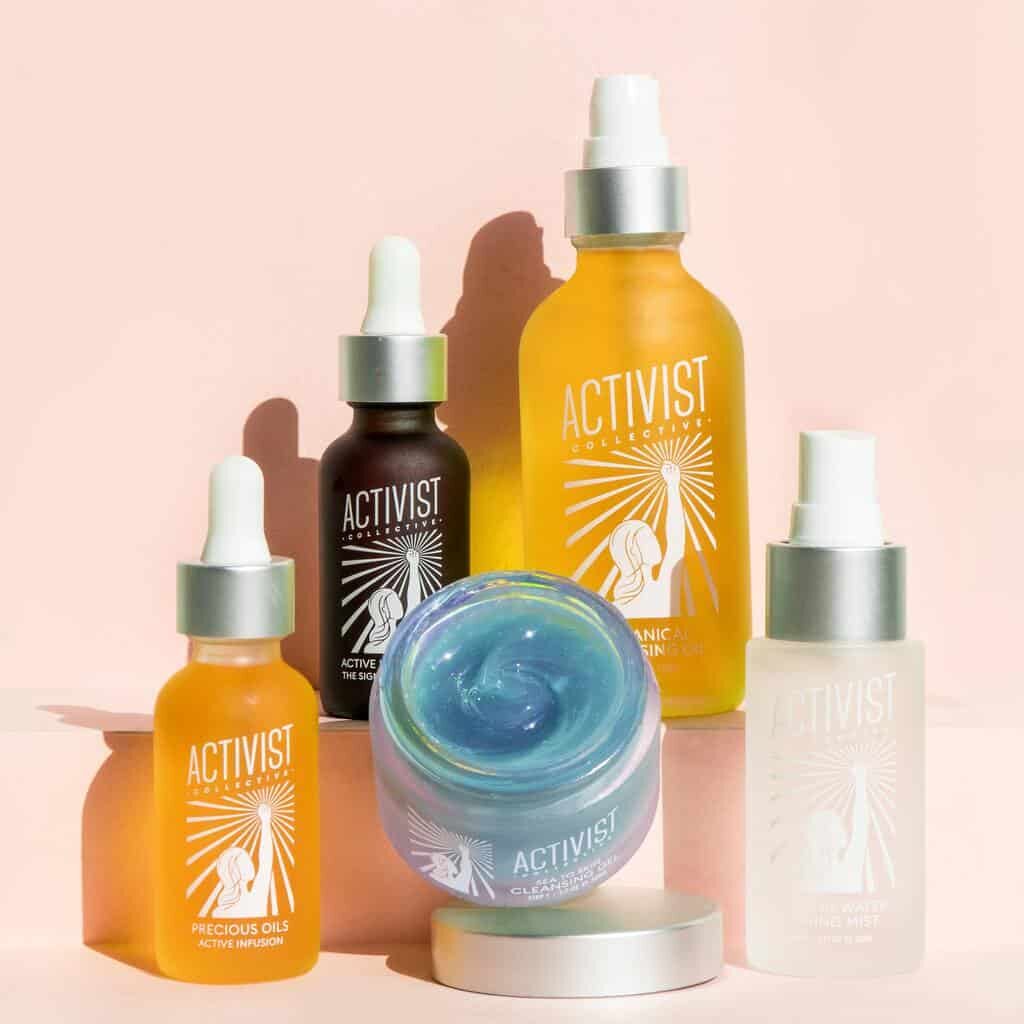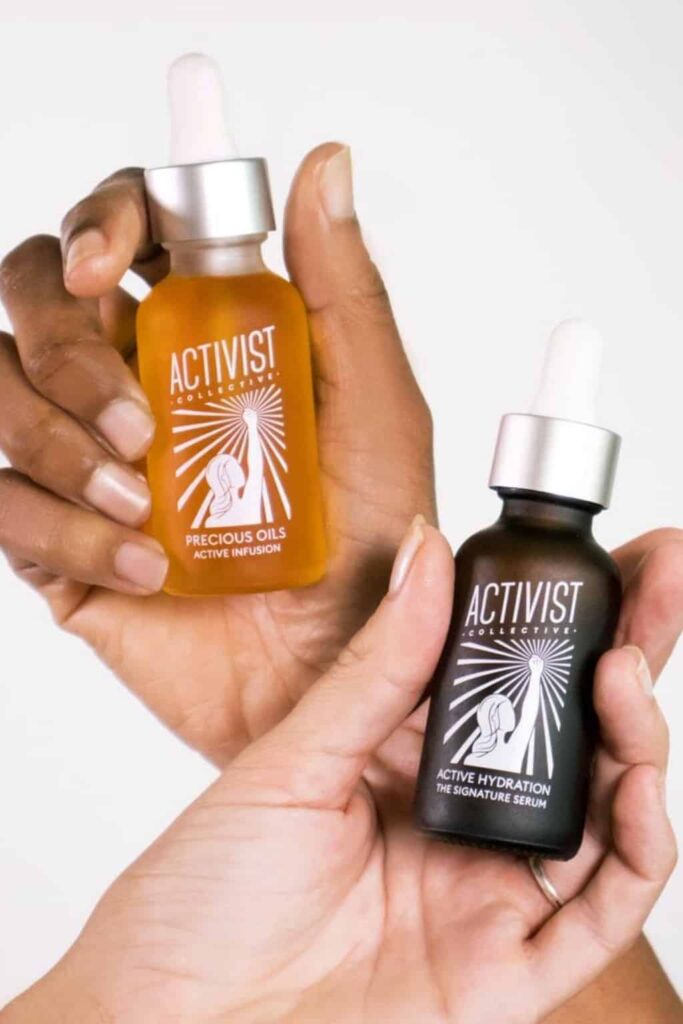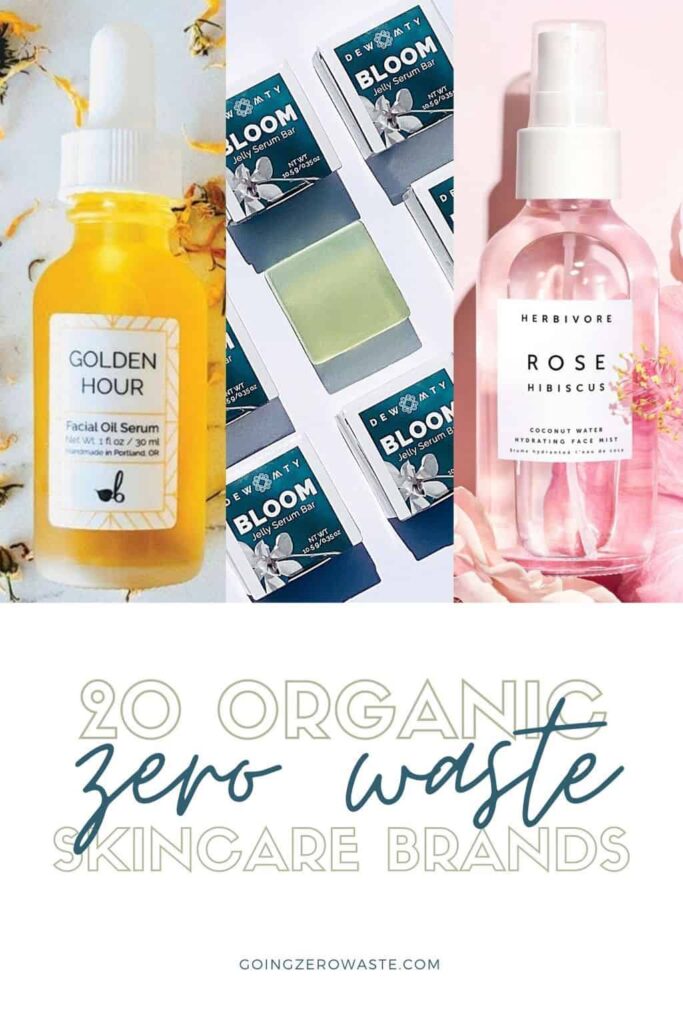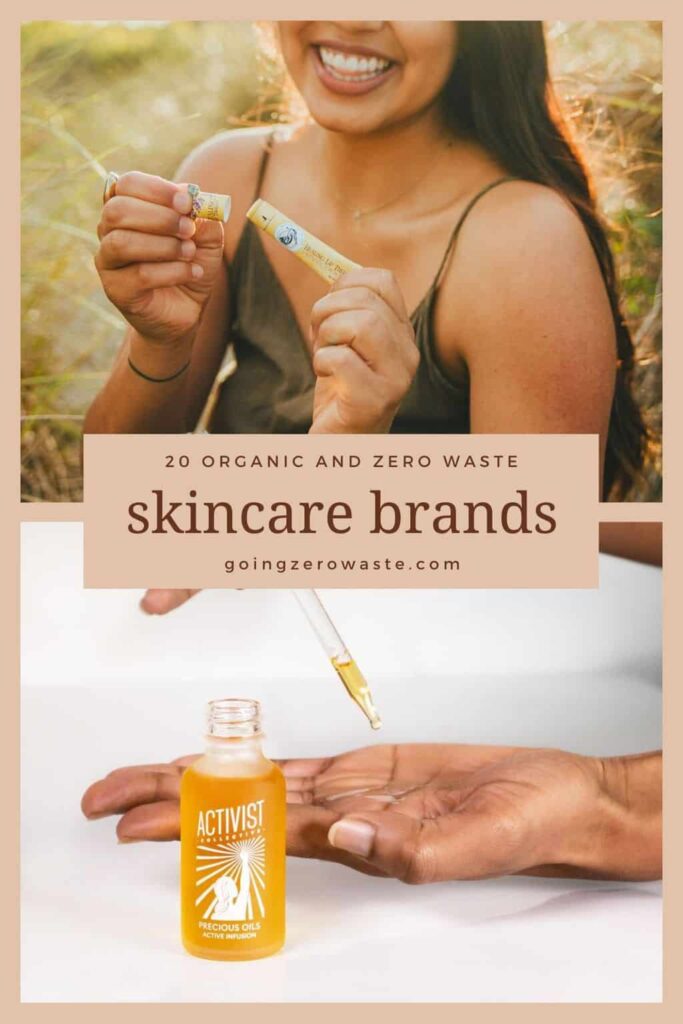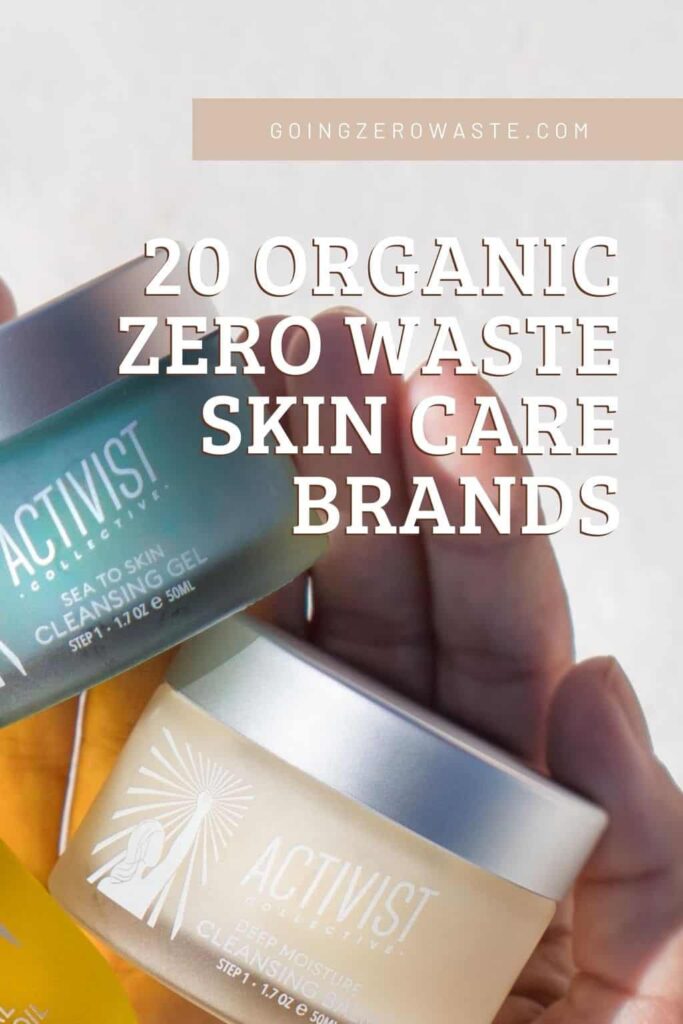 6. jurlique:
In August, Jurlique will be celebrating their 35 year anniversary!
To commemorate the occasion, for every bottle of Activating Water Essence sold, they'll be planting tree seedlings to help revive land that was ravaged by the Australian brush fires last year.
I really want to try this product and incorporate it into my natural skin care routine.
Their Activating Water Essence uses 14 natural extracts to hydrate, soften and revitalize your skin.
All of their botanicals are grown on their biodynamic farm in South Australia which I think is super cool.
Jurlique uses only certified organic ingredients, invests in clean energy, recycled rain water, and have sent zero waste to landfills since 2016.
/ SHOP JURLIQUE /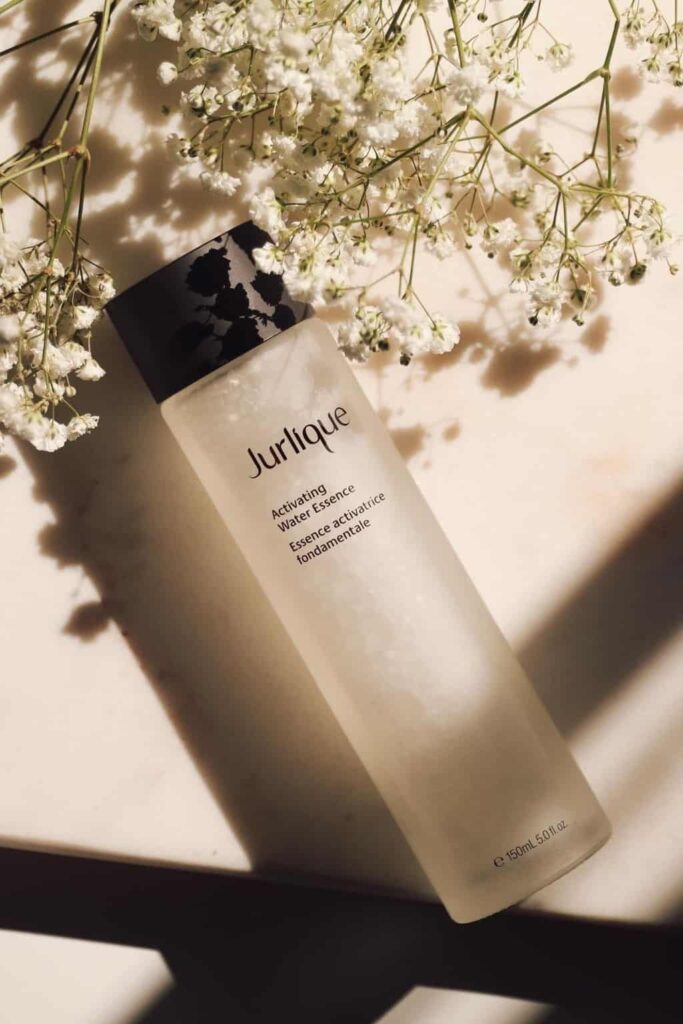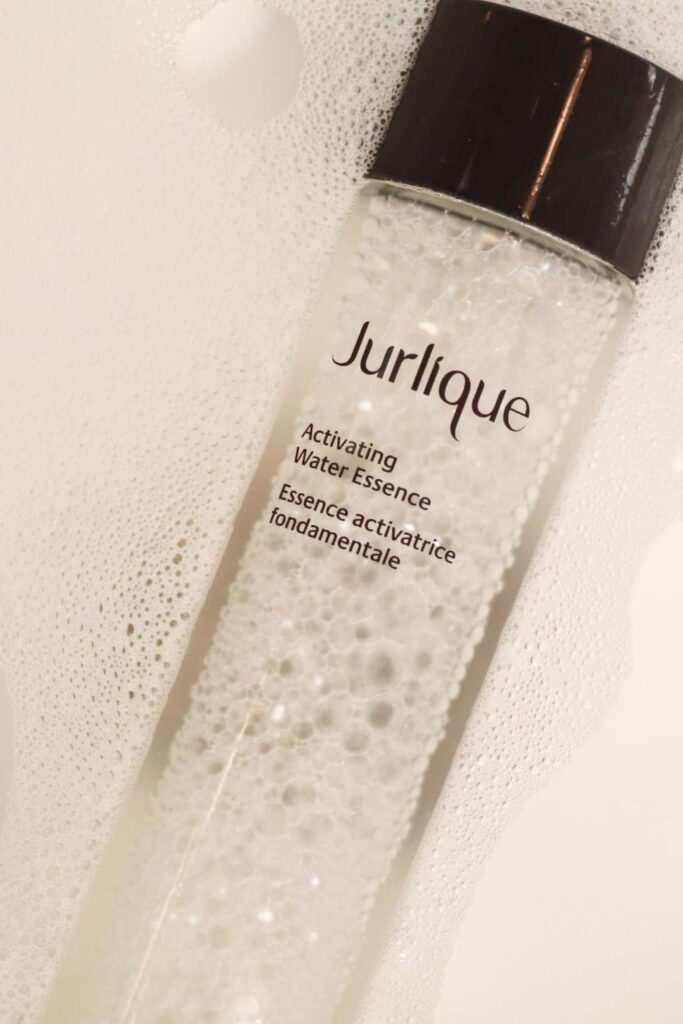 7. josie maran:
Josie Maran is a woman owned company and their hero product is 100% pure Argan Oil.
All of their oil comes from a UNESCO-protected region which prevents deforestation and over-harvesting.
A single argan tree can live for more than 600 years and produce fruit throughout its entire lifecycle!
Most of their products are sold in glass bottles and jars which are perfect for upcycling.
But they take full responsibility over all of their packaging because Josie Maran is partnered with TerraCycle to take back all of those empties.
/ SHOP JOSIE MARAN /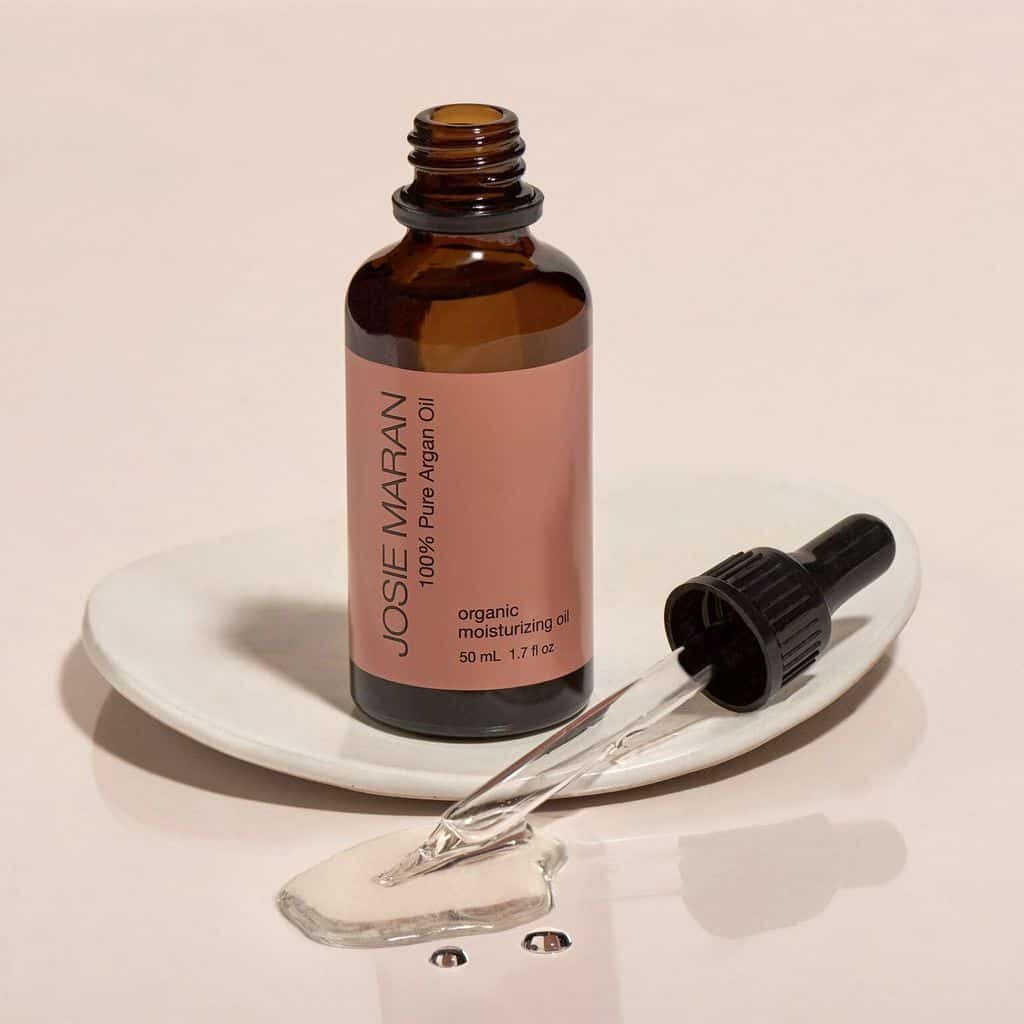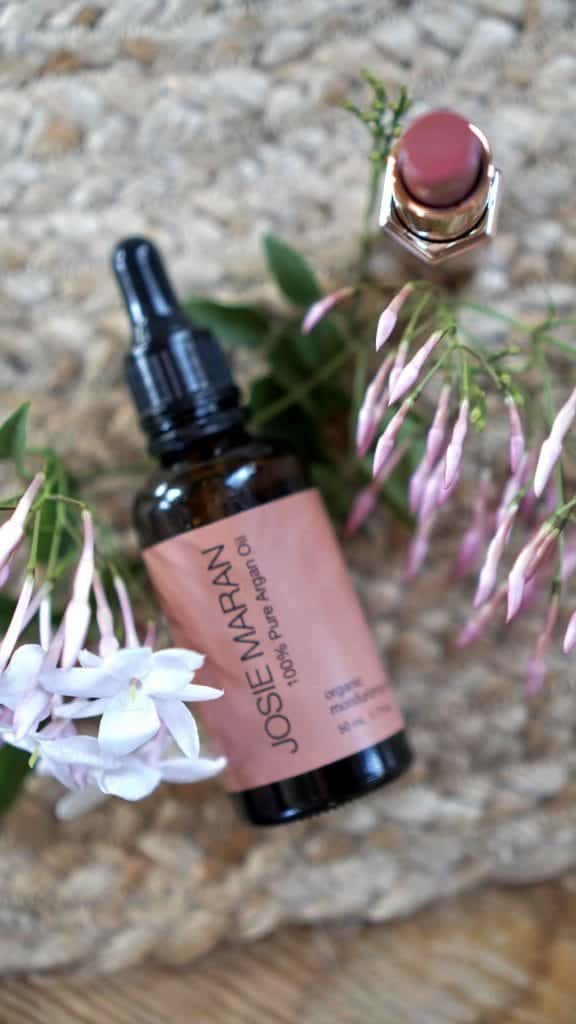 8. herbivore:
HERBIVORE is a vegan, organic skin care brand started by a husband and wife team in Seattle, WA.
Their products are all natural, and every ingredient is there for a specific reason meaning they don't use fillers of any kind!
In fact, they don't use any synthetic ingredients at all – everything is 100% all natural.
All of their packaging is glass which is easy to reuse, upcycle, or recycle.
If you want to give HERBIVORE a try, you can get 20% off your order of $75+ with the link below.
/ SHOP HERBIVORE /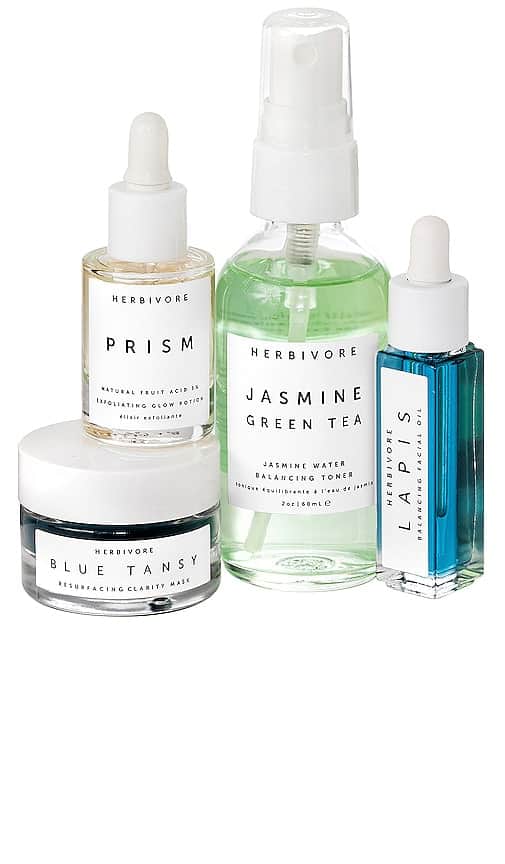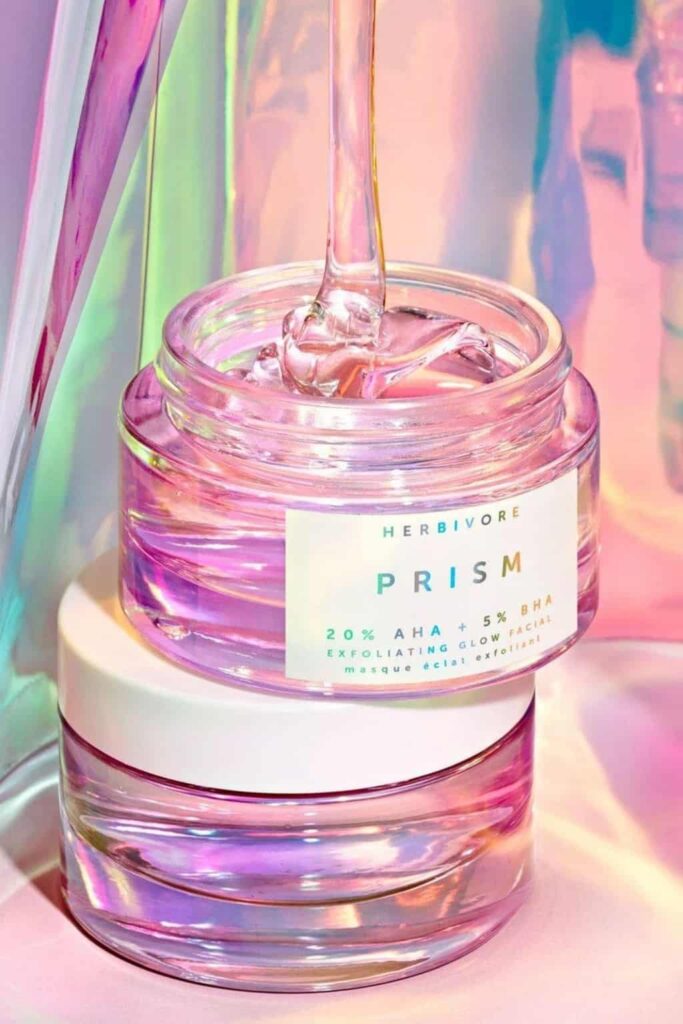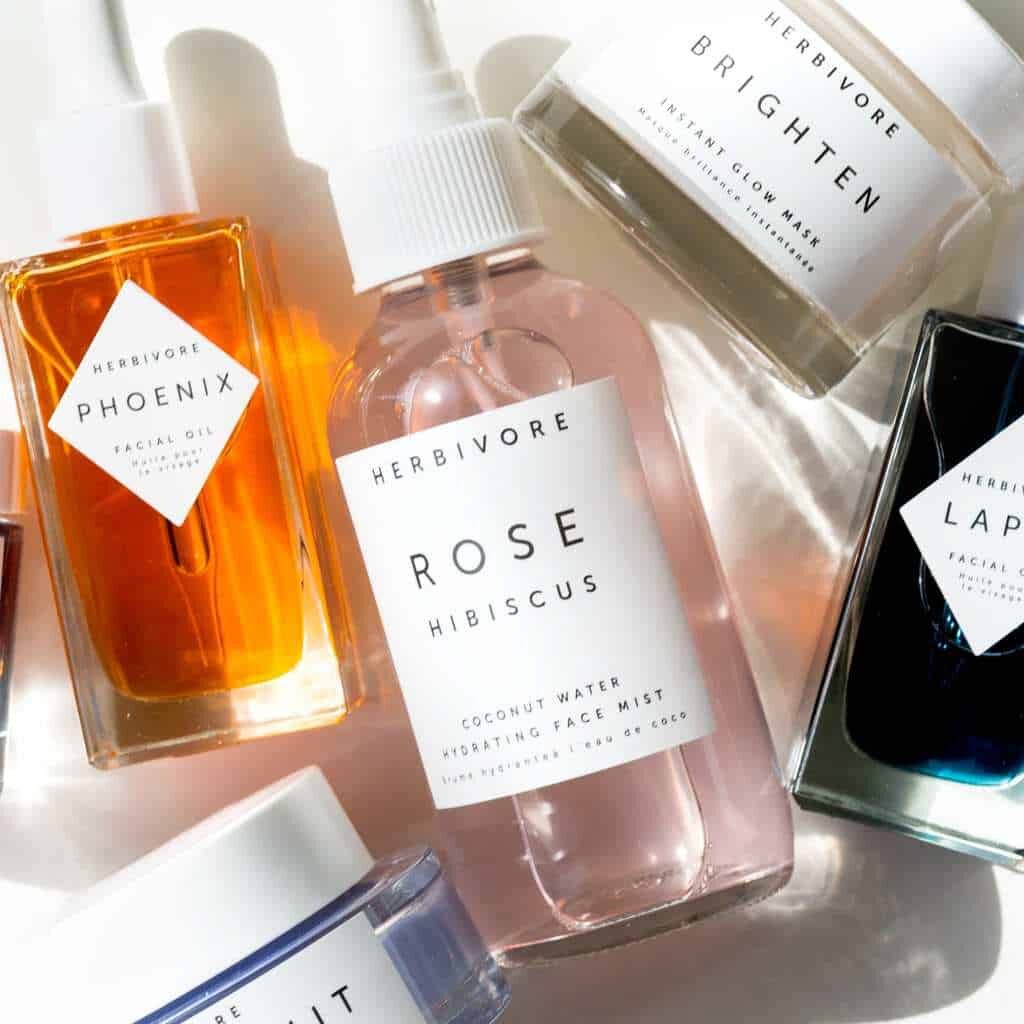 9. osea:
Osea is a woman founded, vegan skin care brand with sustainability is at the forefront of everything they do.
They thoughtfully source their ingredients to ensure the ethical treatment of those involved in the harvesting process.
Osea works with community and family operated collectives wherever possible, ensuring they support local economies and small businesses.
Their organic and sustainable ingredients are packaged in glass bottles which can be recycled, reused, and upcycled.
They've eliminated synthetic ingredients that harm ecosystems, and they ship their products without the use of single-use plastics.
/ SHOP OSEA /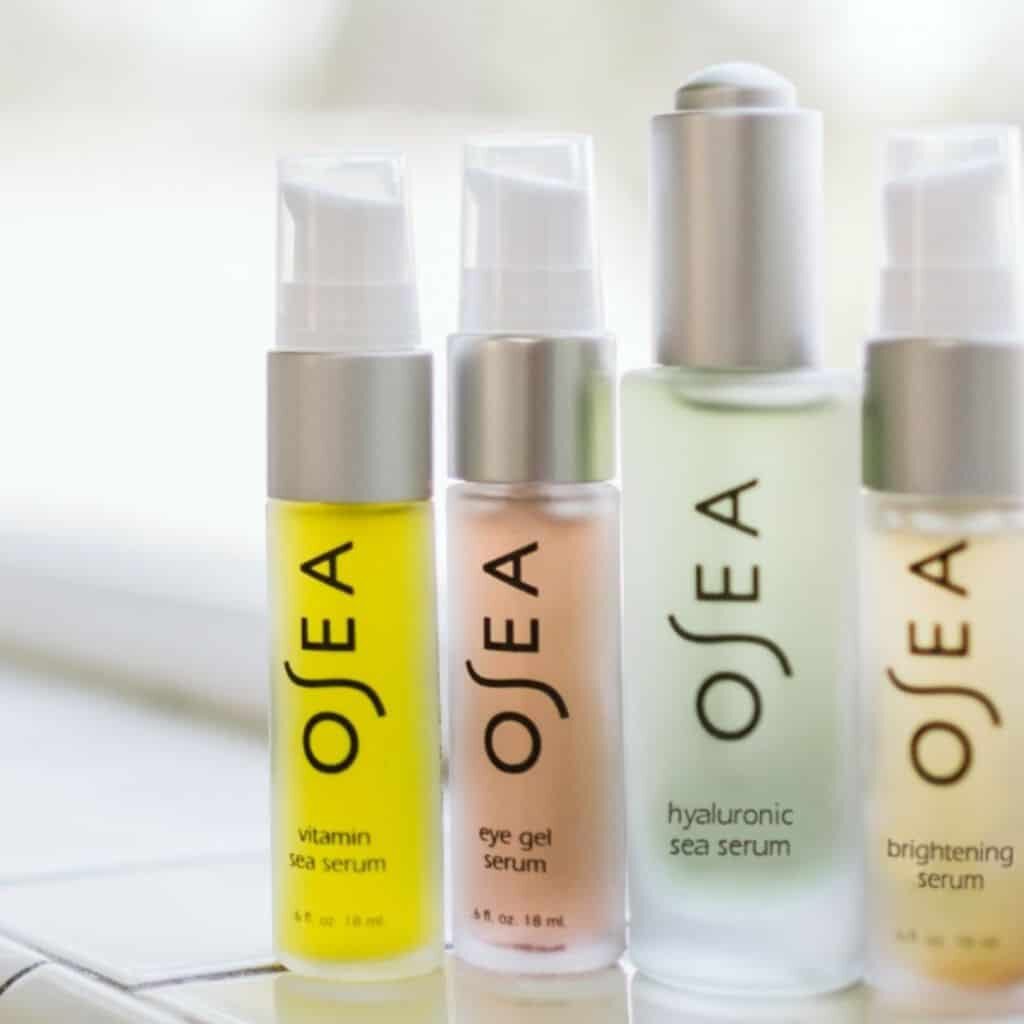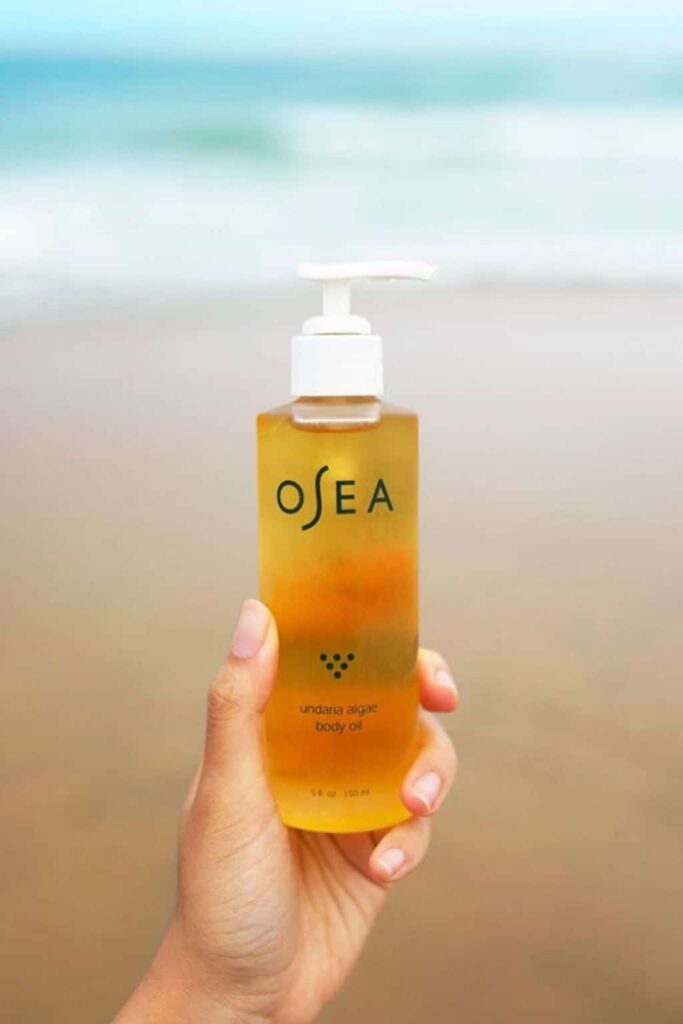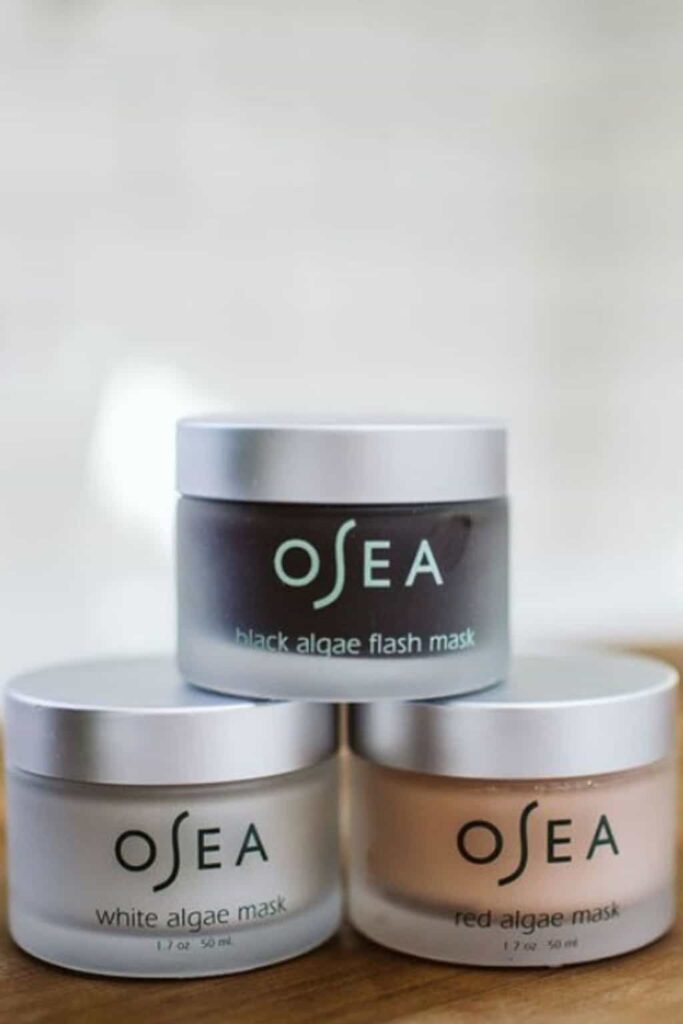 10. biossance:
Biossance is a vegan skin care brand that's made very local to me in Emeryville, CA.
Their hero ingredient is sustainably produced squalane, and it's the foundation of every product they create.
Their squalene is made from 100% plant-derived, renewable sugarcane – no sharks or whales harmed here!
Most of their products are packaged in glass, and every single order is shipped carbon neutral.
They also have an extensive selection of small travel / sample size bottles so you can sample a wide range of products before investing in large sizes.
If you want to give Biossance a try, you can get $15 off your first order by using the link below.
/ SHOP BIOSSANCE /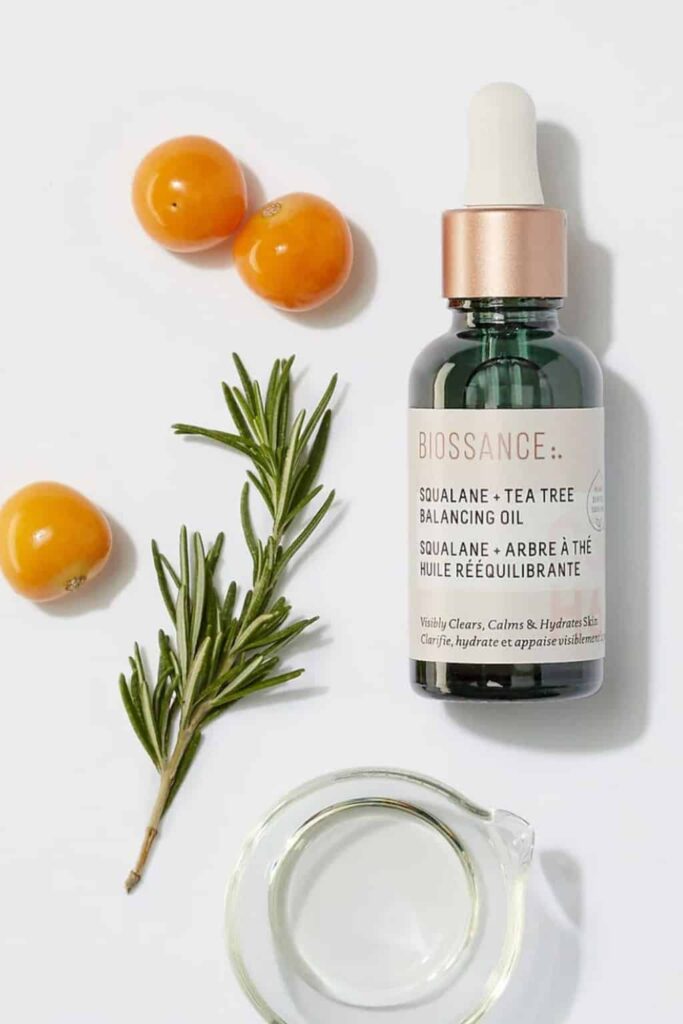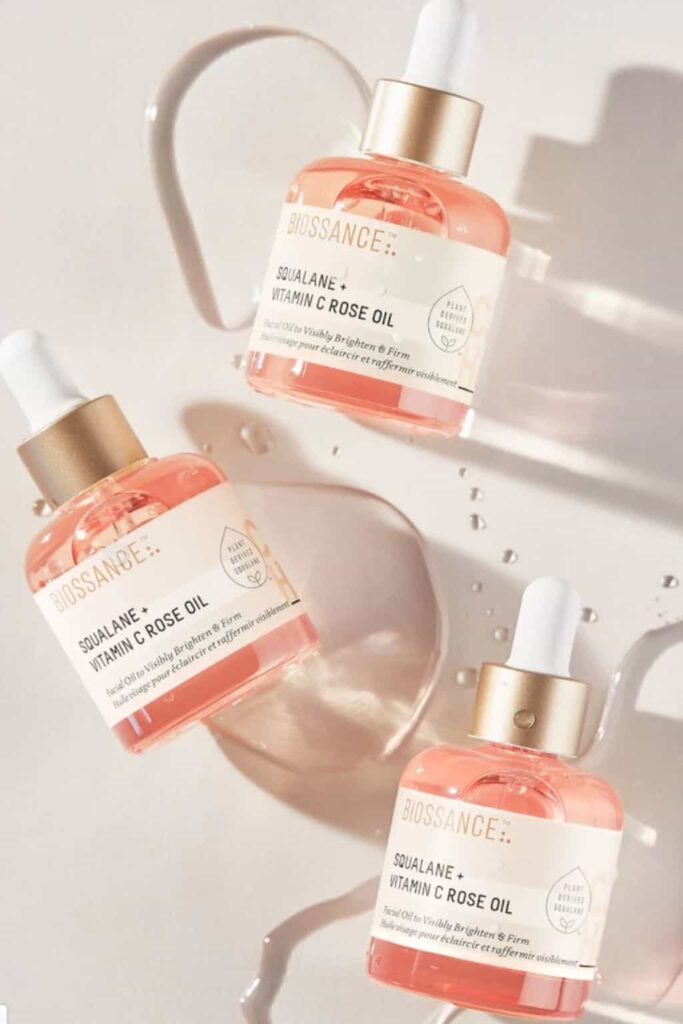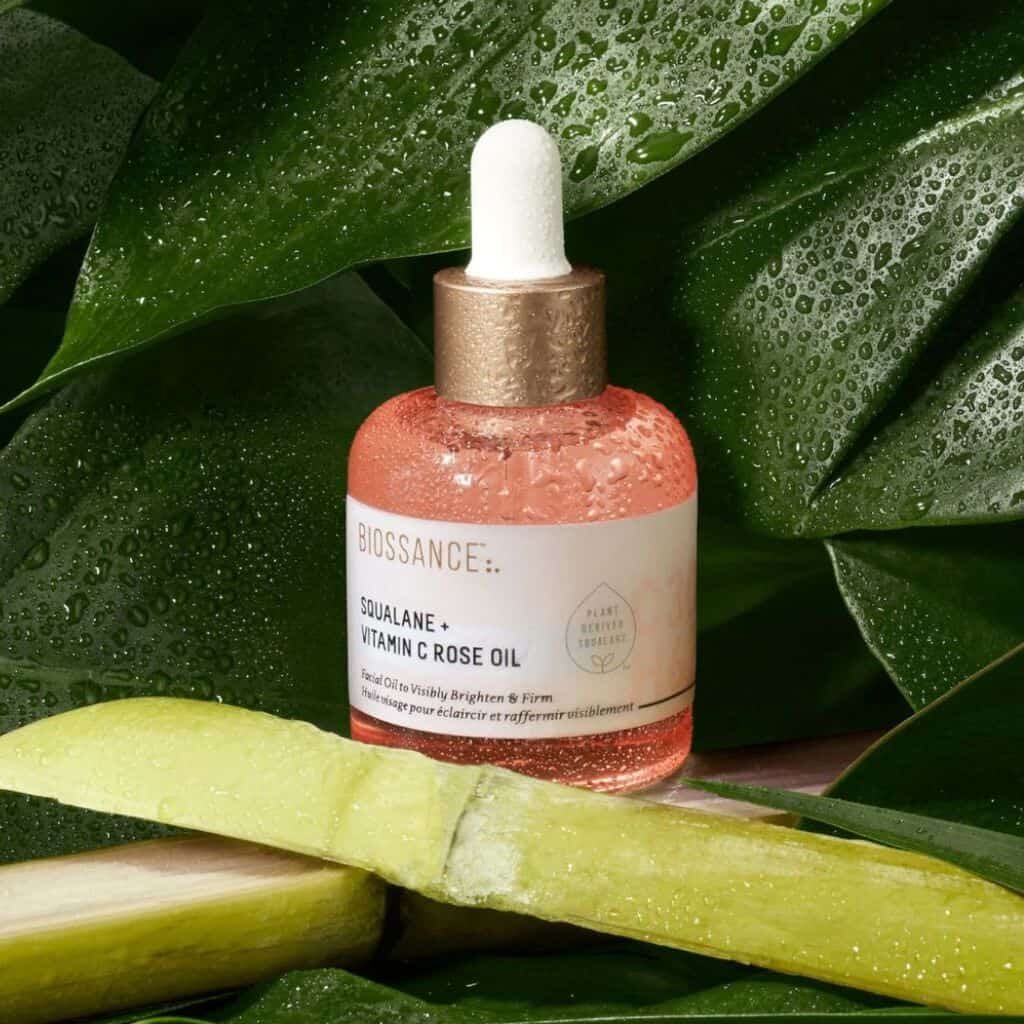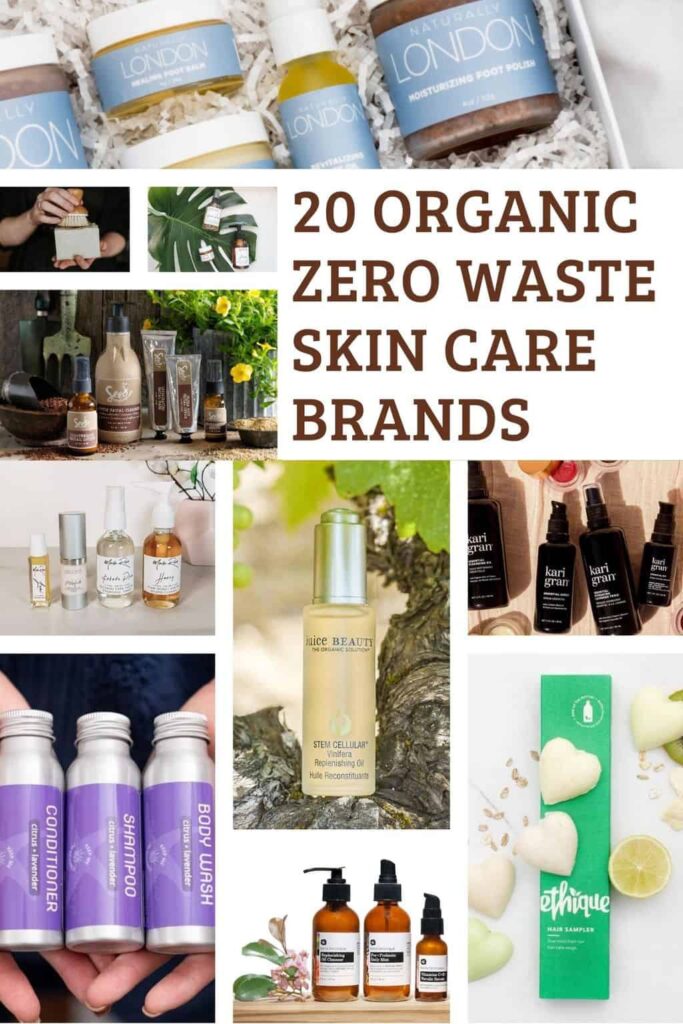 This post was originally going to be 10 Zero Waste, Organic Skincare, but there are just so many amazing brands that it was really difficult to choose which ones should be included.
So, here's 10 more sustainable skin care brands you should know about!
11. BLK + GRN isn't a skin care brand specifically, rather they're a market place for all-natural skin and hair care products made by Black artisans.
12. ethique sells haircare and skincare in a solid bar form which removes the need for any water or plastic. Everything is plastic free, zero waste, and they plant a tree for every order.
13. bestowed essentials is a woman and veteran owned company based out of South Dakota where they make sustainable, vegan bath, body and home products.
14. marla rene is an eco-friendly, small batch skin care company. Most of their products are vegan and they never test on animals. All of their products are packaged in glass.
15. plaine products creates one of my favorite zero waste shampoos, and they just expanded into skincare. Their products are vegan and refillable.
16. marie veronique is another local favorite made right here in Berkeley, CA by chemist Marie Veronique. Their non-toxic skincare line is packaged in glass and ships plastic-free.
17. juice beauty is another NorCal local which is dedicated to supporting organic farming with their seed-to-bottle skincare brand.
18. seed phytonutrients is a mostly plastic free skincare brand focused on organic and biodynamic farming.
19. naturally london: is a sustainable, vegan skincare brand crafted in the U.S. by veterans. They offer refills for their glass packaging.
20. kari gran is an eco-luxe skincare brand made with high-quality natural, organic, wild-harvested and non-GMO ingredients which is always paraben and toxin free.
The post 20 Organic, Zero Waste Skincare Brands appeared first on Going Zero Waste.