I'm really super excited to be kicking off another post in my series all about saving the planet and saving money! This post is focusing on all the ways you can save money on your water bill… in the bathroom!
You might be wondering, "Why specifically the bathroom?" (especially if you read my last post 6 Ways to Save Electricity… in the bathroom!) Well, it's the smallest room in the house so arguably it might be the best place to start!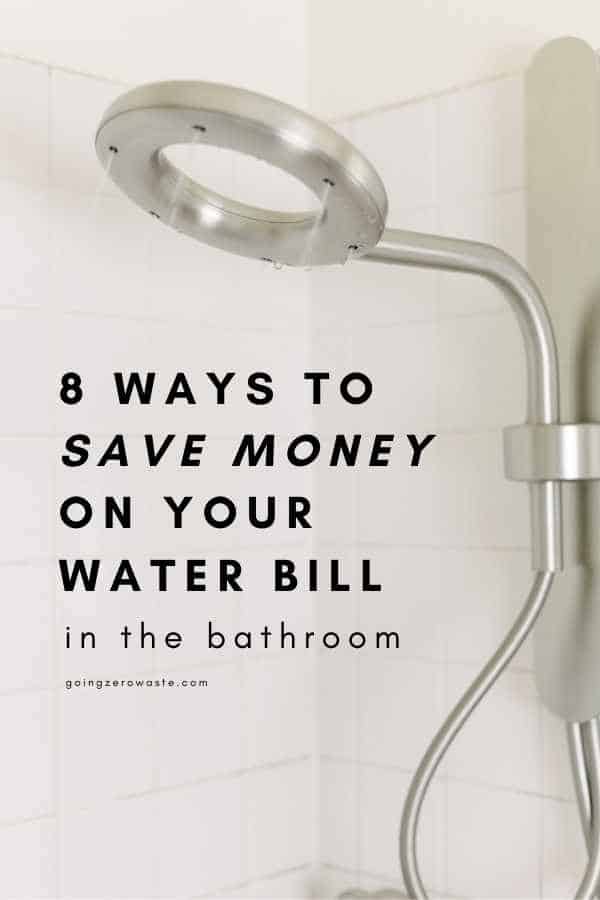 I'm super excited to be partnering with Nebia on this blog post.
All thoughts and opinions are my own.
For more information, please see my disclosure policy.

The Nebia Spa Shower was developed by former Tesla, Apple, and NASA engineers with the goal to create a superior shower experience that results in MEGA water savings.
The newest Nebia by Moen uses 45% less water, but its spray force is 81% more powerful than equivalent products in the market.
That means saving water  while  still enjoying a warm, completely enveloping shower – and that is what I like to hear.
Justin and I are renters and we have moved a lot. One of the first things we do anytime we move into a new place is switch out the light bulbs, switch the shower head and add a bidet attachment on the toilet.
These are all really simple things to do that take very little time and are very easy to switch back once it's time to move.
It took less than 30 minutes for Justin to install the Nebia by Moen shower head!
how can you lower your water bill?
The simplest way is to simply use less water. This blog post is going to cover a few ways you can lower your water bill specifically in the bathroom. Most of these changes aren't going to have a massive impact by themselves, but when done together you're definitely going to see some savings!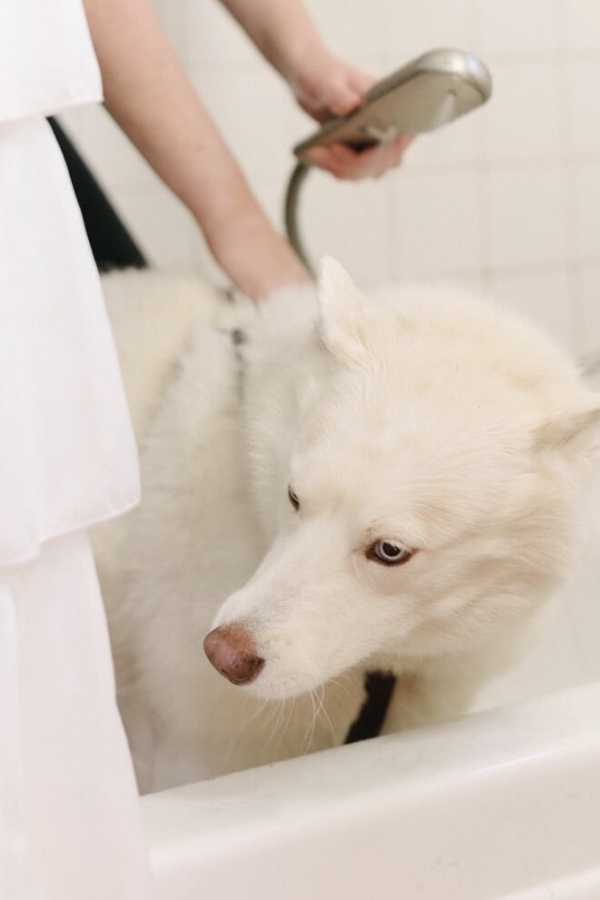 how much water does a single person use per month?
Average daily indoor water use in the US is around 60 gallons per person per day, but our virtual water use, in other words, how much water goes into the food we eat, the clothes we wear, and the products we use every day, is in the thousands of gallons.
Don't believe me? Check out the Water Footprint Calculator – it's very eye-opening. The US Average is 2,220 Gallons/Day think you can beat it?
My water footprint came 1,262 Gallons/Day which is still a lot. I would love to try and cut it down.
1. don't fill the bathtub:
I love to take baths, but it's certainly not the most water friendly activity.
The average bathtub in the US holds 58 gallons of water. The average shower head has a flow of 2.1 gallons per minute. That's the equivalent of a 27 minute shower!
With my Nebia by Moen shower head I could take a 40 MINUTE shower! That's bonkers.
My solution to this is simply taking fewer baths – saving them for special occasions and then not filling the bathtub up all the way! Try filling it 1/2 of 3/4s. But, no matter how full you fill it, make sure you taking a nice long relaxing soak to make the most of it!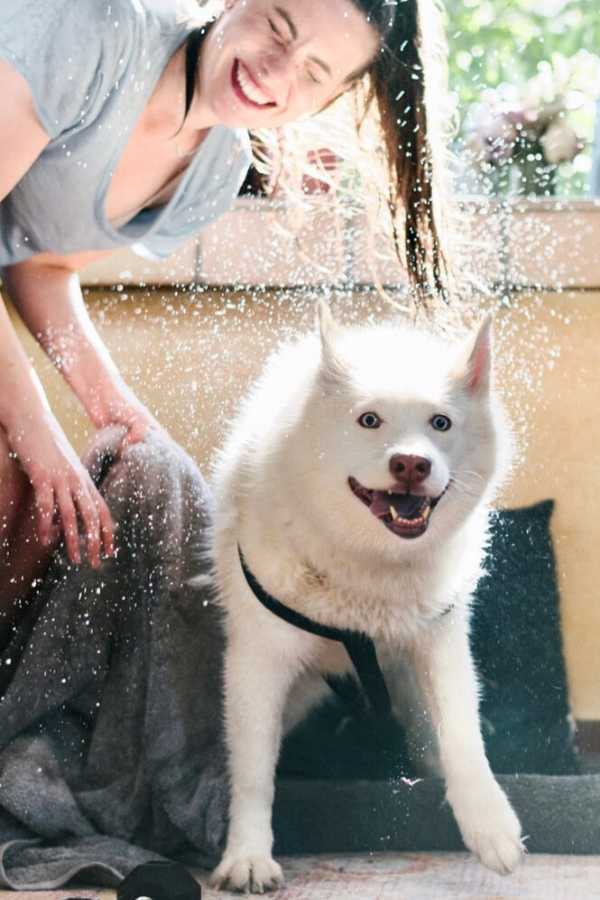 2. flush with less water:
Since I rent, there's no way I can change my toilet out for a low-flow one, but have you heard of putting a brick in your toilet to save water?
This is an olllllddddd hack that my great grandma used! I personally wouldn't recommend using a brick. The idea behind using a brick is to displace the water in the tank to trick your toilet into using less water everytime you flush.
The problem with using bricks or rocks is that these heavy objects can damage porcelain toilets (not something I want to explain to my landlord…) and bricks will disintegrate over time and can mess up your home's plumbing… yikes!
So, what's a quick and easy hack? Simple fill up an old single-use plastic bottle with water and place 1-2 in your tank! If you can fit two, you'll be able to save about 1/3 of a gallon of water every single-time you flush!
3. actually… just flush less:
You know that you've grown up in an area with droughts if hearing the phrase, "Yellow let it mellow," doesn't bother you at all.
I'm not going to go into too much detail but if you're at home, and don't have any company coming over, why do you have to flush your urine down the toilet every single time? As a person who stays incredibly well hydrated – the Earth thanks me.
And speaking of flushing less, you SHOULD pee in the shower. In 2014 the University of East Anglia started a "Go with the Flow" campaign after two students estimated that peeing in the shower could save the campus 187 million gallons of water a year. Which also added up to a YEARLY SAVINGS OF $230,000! Yep. You read that right.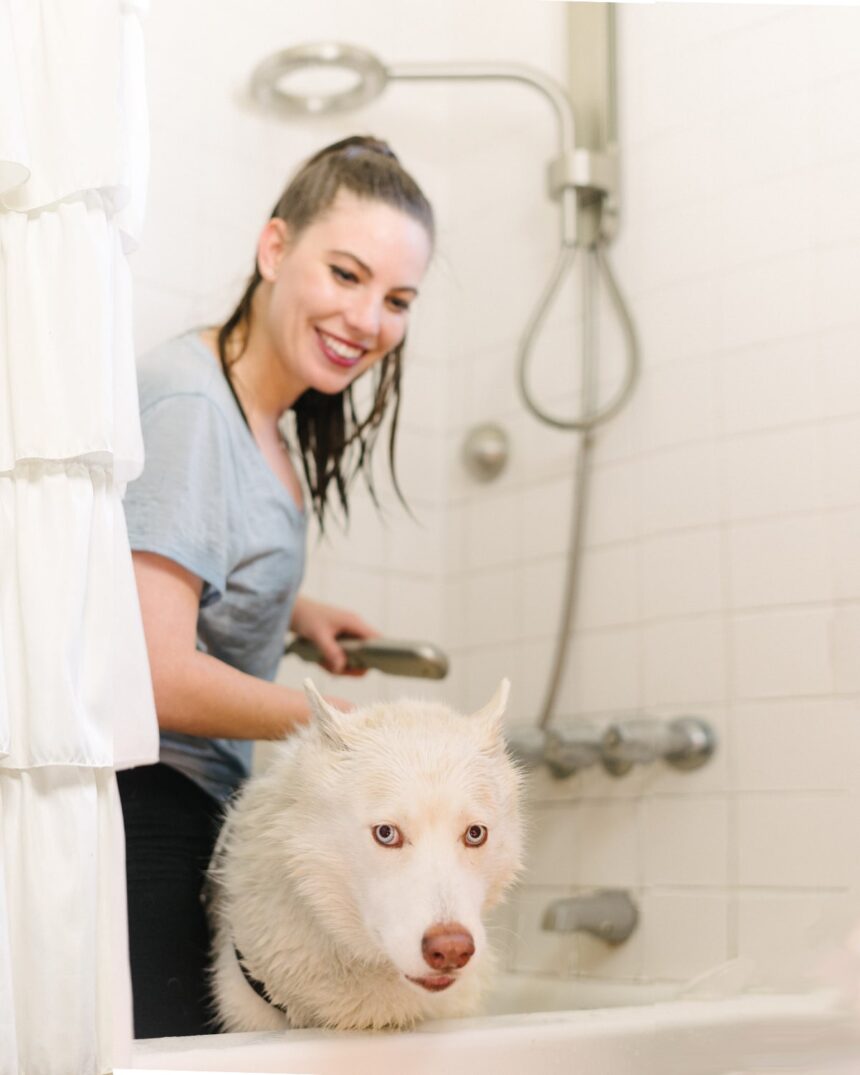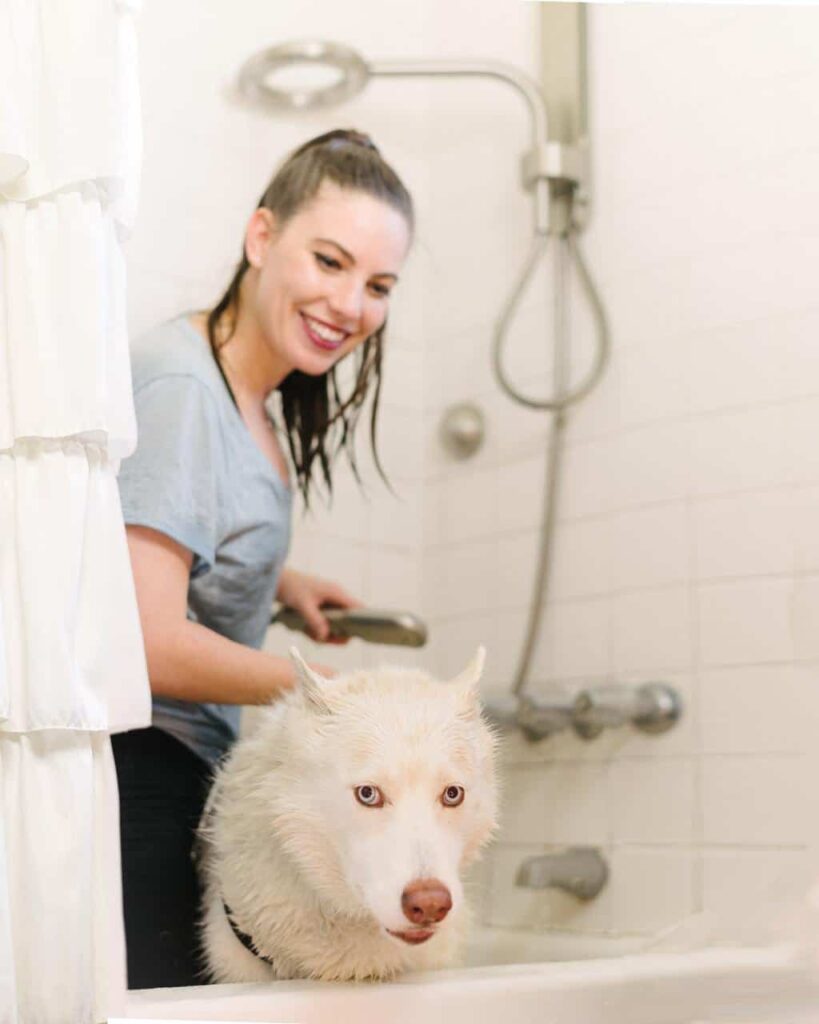 4. get a water saving shower head:
Switching out your existing shower head for the Nebia by Moen will take you 15 minutes! It's so easy and you will absolutely see an impact on your water bill.
In fact, you can calculate your water, heat, and estimated $ savings on their website (just click "Calculate Your savings"). For me, I'll be saving ~$310 per year and the equivalent of 120,888 glasses of drinking water and 28 days of heat.
When you think of a water saving shower heads you might picture chilly, inefficient, low pressure experiences – but those are things of the past!
Nebia manages to create the sensation of MORE water while actually using less. The secret is breaking the water into smaller droplets that are dispersed over a large area. Special patented nozzles which break the water into millions of tiny droplets which are then dispersed over a large area. It's a technique known as atomization – so cool right?! To find out more about the awesome technology behind Nebia, go here.
Now through Tuesday, June 16, Nebia is offering Nebia by Moen at its all-time lowest price along with Free Shipping on all of their products. So now's the best time to get yours!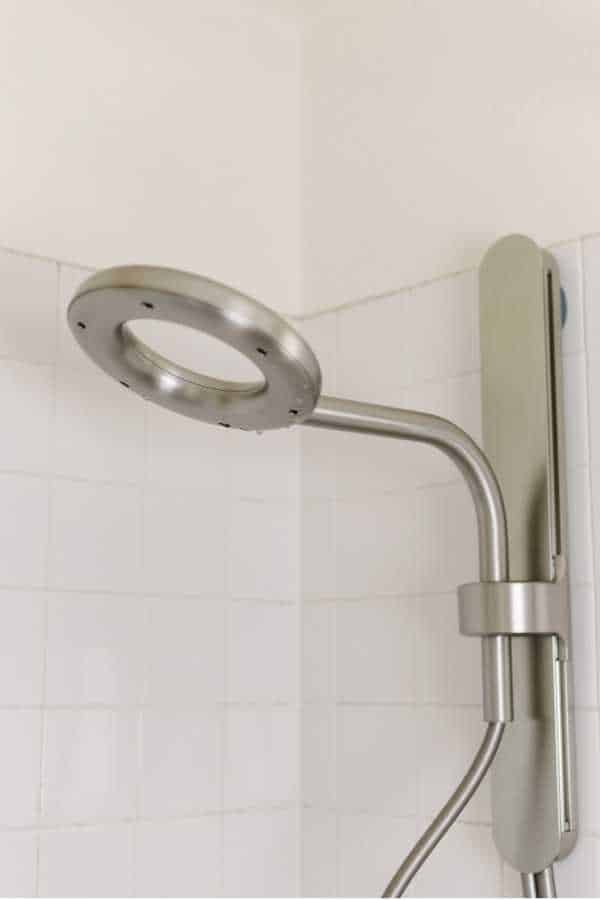 5. turn off the tap:
Whether you're brushing your teeth, washing your face, or lathering up for a good ol' fashioned 20 second hand washing, make sure that you turn off the tap! There's no reason for lots of extra water to be flowing down the drain.
6. keep a bucket in the shower:
This is one of my favorite hacks! I like to keep a bucket in the shower so I can catch all of the cold water while I wait for my shower to heat up.
The Nebia by Moen shower head slides 17" up and down to accommodate different heights, but it's also perfect for showering without getting your hair wet.
I like to pull the shower head all the way down towards its lowest point to direct all of the water into a bucket while I wait for things to heat up. Then I use the spare water for my plants!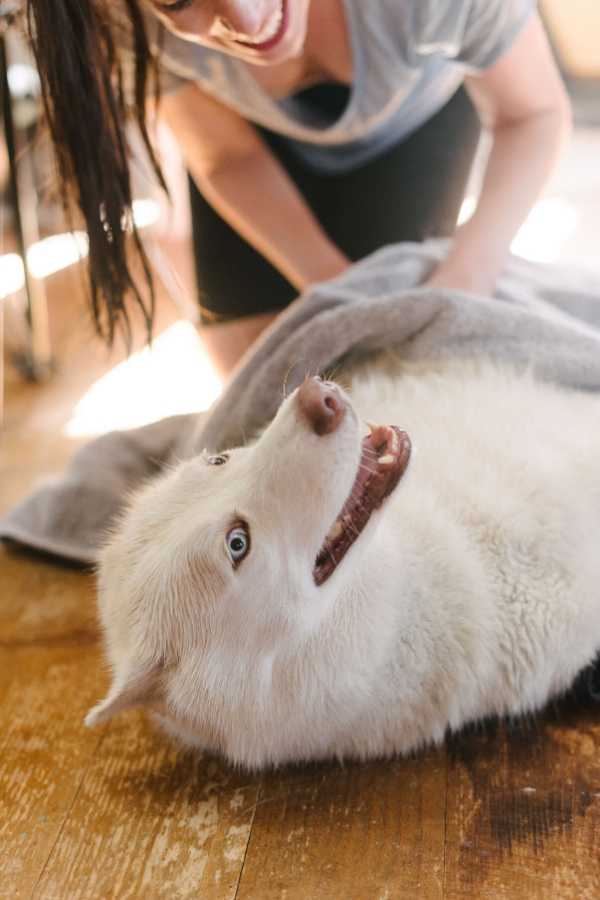 7. take shorter showers:
Now, I know that the Nebia by Moen shower head uses a lot less water… but just imagine how much water you could save by simply cutting your 10 minute showers down to five minute showers?
Consider making a short shower playlist! You can coordinate your whole shower routine to music and make sure that you're not going over. This is especially great for kids!
8. check for leaks:
Last but not leaks, (I think I just heard you cringe through the computer – yikes) make sure that you're checking for leaks. Even if it's just a small drip, try and get that fixed ASAP and you'll be saving a lot of water.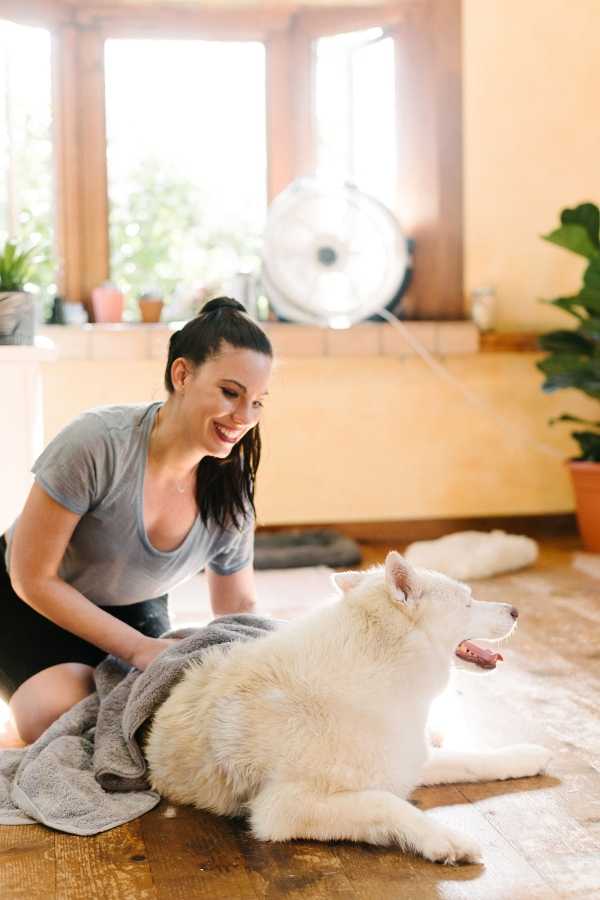 I am a huge fan of my Nebia by Moen shower head and would like to give Nebia a shout out for sponsoring this post!
You might remember that I worked with them last year when the Nebia 2.0 came out. I wrote a blog post called 10 Tips for Saving Water – which is a GREAT read.
I am transferring my Nebia 2.0 to the tiny home because our hot water heater went out and we're getting a small tankless heater and it has the perfect gallon per minute rate!
If you want to snag a Nebia of your own, now through Tuesday, June 16, Nebia is offering Nebia by Moen at its discounted pre-order price along with Free Shipping on all of their products!
View this post on Instagram
The post 8 Ways to Save Money on Your Water Bill in the Bathroom appeared first on Going Zero Waste.