Sustainability

Programs Encourage Green Choices
Visitors to your business, whether online or to your physical location all arrive with their own set of values.  When we shop, each of us applies our personal values as part of the equation that determines who gets our business.  Two of the strongest values your audience probably shares are concerning Accessibility and Sustainability.
Insightful business people understand the preconceptions that accompany every interaction they have with visitors and what they have to do to turn them into customers.  

Often a business will already have an established business sustainability program in place.  Many companies do this to improve their company culture and encourage their employees to live and work green.
The bottom line for all of us is that embracing sustainability is just the right thing to do.  We all understand how important it is to protect our environment.  The added bonus is attracting customers interested in patronizing businesses who promote Sustainability.
Sustainability May Challenge Your Business
Often small companies are operating with limited resources and they may find embracing sustainability to be challenging.  The rewards, however, may be worth the effort.  Surveys show that almost 75% of small business owners reported that during the recession from 2008 to 2011 they experienced an interesting phenomenon.  
Business owners reported that they saw an increase in the number of customers wanting to patronize "green businesses."   This was especially true according to owners of "microbusinesses" with five or fewer employees.
4 Principles of Business Sustainability Success
The companies surveyed cited several reasons associated with their sustainability practices for their business increases.  They boiled it down to four key principles making the difference between success and failure with their sustainability programs.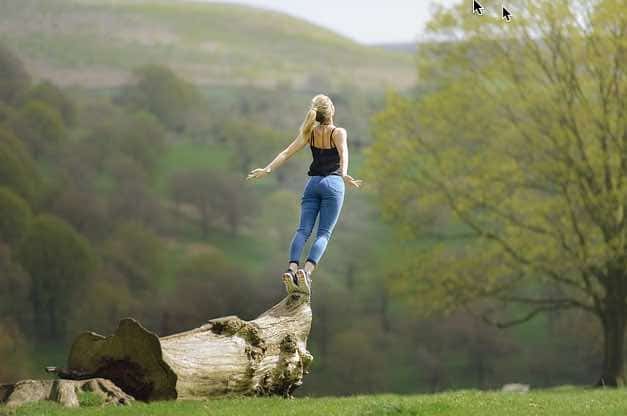 Your Sustainability Program Must be Simple
A simple program is easy and improves the chances of success.  The first most rolled out was a wellness program, which has just three requirements:
Sign a non-smoker or smoking cessation affidavit (no cost).

Complete an annual physical or health screening.

Participate in one company-sponsored wellness activity.
Your Sustainability Program Must Scale Down "Big" Ideas
  There are many ways to scale things to a small business.  Recycling programs are most effective when volunteers take a box of cardboard or a bag of plastic and glass home each week to include in their home recycling at no cost to the company.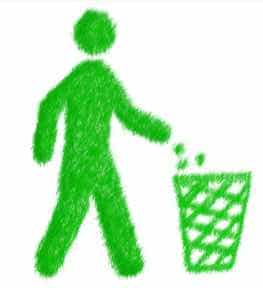 Company event planners also can look at the menu for company events and find a caterer with healthy food alternatives.  Preferably a caterer who sources their meals locally.  
It might be possible for a local food truck operator to set up in your office parking lot.  Reducing travel by employees at lunchtime reduces carbon emissions.  Take it a step further by coordinating the time with other offices in the area to maximize having food prepared on site.
If reducing waste is a goal, companies can look at installing motion detector light switches in less used rooms or offices.  If you have small children do this in rooms they use.  You don't have to "make the rounds" turning out all the lights they leave on.
A company of any size can reduce printed output just by eliminating the printing of presentation slides for meetings.  Reduce your paper waste.  Make email and text messages your first choice for office communications. 
Even small steps are accomplishments.  Small steps add up when you actually accomplish something, rather than setting unreachable and lofty goals.
Your Sustainability Program Must Engage and Reward Employees
Employees who fulfill a wellness program requirements "buy down" their health insurance premium contribution by 10%, a direct financial incentive to them. This program has been so successful that 100% of eligible employees qualified for the premium buy-down.  Employees not currently on the Briteskies plan participate in case they switch plans during open enrollment.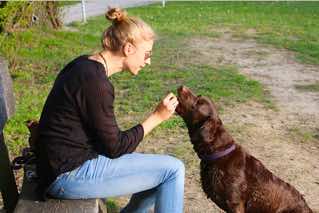 We all appreciate recognition and a pat on the head.  Once engaged, employees often contribute additional ideas to implement and manage their sustainability issues.  As an example, one employee coordinates an office community-supported agriculture program, which he suggested during a company survey to identify wellness activity interests.
Several employees have also approached the recycling coordinators with questions about recycling and composting at home.  This confirms that office practices are becoming part of employees' daily lives.  The recycling program was also mentioned in a recent meeting with local city officials who approached us about ways to improve the climate for local business.
Your Sustainability Program Must Be Consistent
One objective of your program should be to embed your sustainability goals in as many daily activities as possible.  Inconsistency gives a mixed message, reduces the chances of long-term participation and runs the risk of appearing as though the company is simply greenwashing.  
It's better to implement just a few small programs to begin.  Instead of attempting to launch a wide-ranging program that no one follows through on.
Your Sustainability Program Must Overcome Competing Priorities
For a small business, competing priorities easily can get in the way without leadership embracing the sustainability message.  
Management Has to Commit to Sustainability
We have learned that once the message and behaviors permeate the company culture acceptance is more likely.  When they are reinforced with manageable initiatives on a daily basis, sustainability programs become, in fact, sustainable.
Calculate Your Carbon Footprint
If you would like to calculate your Carbon Footprint, follow the link to the free carbon footprint calculator of the United States Environmental Protection Agency.